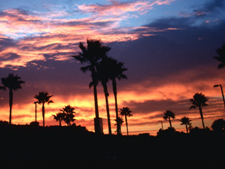 I just got over here to sunny California for the big FBS Event!!!
And like I promised, there'll be a few networking events for Super-Trainer readers that are going to be a lot of fun. I'm looking to organize lunch for us on Friday with a special guest for everyone that purchased their ticket for the event through my link, and there will also be a lot of things going on Friday and Saturday night for those of you that want to check out the scene here.
If you signed up through my link, just email me here for the special lunch on Friday (remember, I won't be paying for your meal, but will look to have a special guest attendee to answer any questions you might have).

Here's the email you can reach me at: kserajuddin@super-trainer.com –
And everyone over here in the area, even if you didn't sign up through my link, please come over to hang out and we'll surely find some time to meet up and chat.
Ha! Heading over to sunny Cali, to a fitness business conference, and getting to hang out with other likeminded trainers – that's the FITNESS LIFESTYLE at it's finest!!!