Hey Super Trainers!!!
It's your main man 7-figure Sam here.
If you remember in April  I took my top coaching clients to Las Vegas for a retreat. If I can say so myself it was a BLAST…..
Nothing compares to masterminding, living and doing cool S*** with like minded colleagues.
As a matter of fact I had so much fun that I am going to have a retreat 2x/year. You can find out more about it here  www.7figureretreat.com
As a matter of fact checkout this video trainer…

I took a day off and drove down to Norwalk, California to visit with my friend/coaching client Michael Duivis. We have set some clear goals for his business and he is definitely on track to achieve the goals and beyond. It's incredible to see how Michael has created a culture for his clients. He has TREMENDOUSLY improved his attrition rates by just being a "Rock Star" to his clients. See below for yourself
I knew June was going to be a hectic traveling month.
So I made sure to spend as much time with my girls as possible in May.  So of course best destination for us is always out vacation home in Vegas.

The Whole Brain Child –
I recently committed myself to reading one child development book a month. After all NOTHING is more important than our family and our children.
Understanding Michael Porter: The Essential Guide to Competition and Strategy –
Competition is not just a direct contest between rivals – fitness pro's also are struggling for profits with their customers, suppliers, and potential rivals. This book explains the "five forces" that determine profitability and sustainability.
Ultimate Business Blue Print
You got to buy this book NOW. This book will make you realize how much money you're leaving on the table in your business by not knowing your critical numbers.
The Power of Habit: Why We Do What We Do in Life and Business by Charles Duhigg
This is THE BEST book EVER about the power of habit and what we can do to change our habits in business, life, and society.
Denis Waitley Live: Raising Confident Kids (DVD)
This was an AMAZING DVD that really explains and shows you the "big picture". Wifey and I watched this together and had a couple of AH-HA moments. If you are a parent, I highly recommend this informative and humorous DVD.


Contemplating on getting the new MacBook Pro but don't really need it.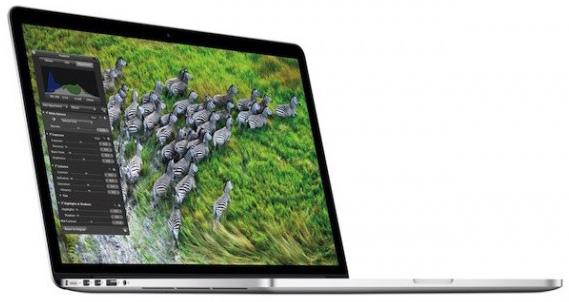 June 15 – 16 – KBL Mastermind in beautiful San Diego
June 20 – 24 – Brendon Burchard High Performance Academy San Jose, Ca
July 19 – 22 – Pat Rigsby's event in Louisville, Ky