[jbox color="blue" vgradient="#fdfeff|#bae3ff" border="5″ radius="5″ shadow="5″]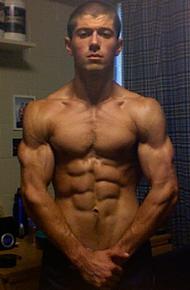 Hi Super Trainers….
This is Alex Hormozi, Sam's apprentice.
I recently wrote an article explaining some of the lessons I have learned/lived while working with Sam everyday.
The biggest one was the importance of doing things NOW.
Make a list, and commit to doing everything on that list by the end of the day. Done. And hold yourself accountable. Sam wakes up at 3 just to make sure everything gets done.
So, this article is going to detail an interesting lesson I am currently learning.
The importance of cultivating a team of leaders from within.
Fitness Concepts is poised to grow big time in the next few months. There is a big expansion, and with expansion comes opportunity and also headaches.
One of those headaches is personnel. Everyone wants to be big time, and wants people to share the vision of the corporation, but it can be hard to get outsiders to believe in it the same way the talent that is home-grown does.
Fact: Almost all of our trainers are promoted from within. Many are ex-clients who fall in love with fitness so much and Fitness Concepts that they want to join the team and help others achieve the transformations they did.
They know what we're about. Why we do what we do, and the level of excellence that is EXPECTED, not praised. We EXPECT excellence. No one gets a cookie for never missing a training session. "YOU AIN'T SUPPOSED TO MISS A TRAINING SESSION OR BE LATE. " as Sam might say in parody of Chris Rock's standup routine.
But recently, our personnel resources still cant accommodate the 3-4 new locations we are trying to open. This would literally double the size of the Fitness Concepts family in a matter of months.
So, we decided to put an add on Craiglist. It went something like this:
Seeking those passionate about fitness and changing people's lives.
We will provide training.
Starts at $15-20/hr.
With a picture of our facility in action with about 60 people training on the inside.
To date, we have received over 120 responses.
So, how do you weed out the good from the bad. Sam, nor I, were definitely not going to write a personalized email to each person asking for a 1:1 interview.
With the time two respond to each email in addition to the number of missed appointments, it would be around 2 weeks of straight work.
Our solution:
Ask people to show up at 6am for an information session.
We broke the respondents into 3 groups Wed, Thurs, Friday at 6am and emailed each person back with one of three response dates.
Results:
Wednesday: 2 people show up
Thursday: 6 people show up (1 Late)
Friday: 1 person showed up 20min late.
Of those 9 people, I would say about 4 were people that I/we were willing to give a shot.
The lesson: Good people are hard to come by. When you find them, have high expectations, but be fair. The reason FC has been so successful thus far has been from organic growth.
We will continue to do that and indoctrinate the newcomers and bring them into the family…if they prove themselves worthy.
What did I do with the person that was 20min late?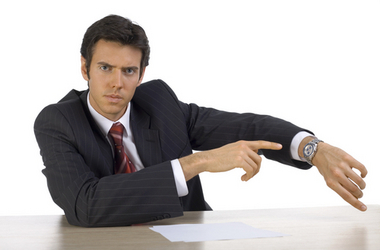 I asked him to sit in the office for 10min to wait for me as I finished a conversation with one of our members.
After making him wait, I said "what can I do for you?"
He said he was interested in a job. To which I responded, "What time did you think your interview was?"
Him: "Around 6."
Me: "Not going to lie to you. This interview was already over when you came 20minutes late to a job interview for a profession that demands timeliness as one of the paramount personnel qualities."
Shook hands. Escorted him out.
If someone isn't going to take your interview seriously, how do you think he/she will take your company and your clients' results? Probably not too seriously either.
Main takeaway: It is important to grow, but not too fast. Otherwise, your growth can become the demise of the brand you worked so hard to achieve.
I'll keep you posted on my next lesson.
Til then,
Alex
PS – I am learning a TON from Sam. I have never seen anyone like him when it comes to work ethics, diligence. The guy wakes up at 3am and is constantly working on himself and his businesses.
PPS – I highly recommend that you come by and learn from the man himself for a day. His place is like a nightclub. Full of people and energy. It's a sight to see. Please email me alex@fitconcepts.com to set up a VIP day with Sam.
[/jbox]