This is the best type of marketing that exists…. It's called "WHY" marketing. People don't care about what you do or how you do it til they know "WHY" you're doing it. We love to hear stories and the good thing about stories is that no one has YOUR story. This is the biggest differentiating factor and ye no one does it.
STOP copying others, be original and make sure everyone of your customers know your story and your why. Even more important make sure all your staff live and breath your story and your why.
They can copy and imitate pretty much everything you do in your business but the one thing they can't copy is your story ;)
I recently took my daughter for some Metro Pizza (I know I shouldn't be eating that but it was her idea ;) and saw how brilliantly they communicate their story to their customers.
Think about it. How can you communicate your story and your why with your customers?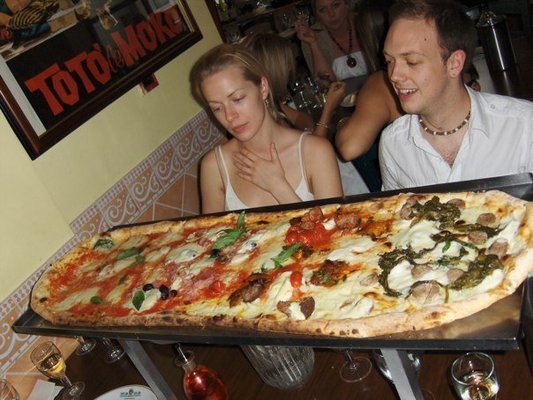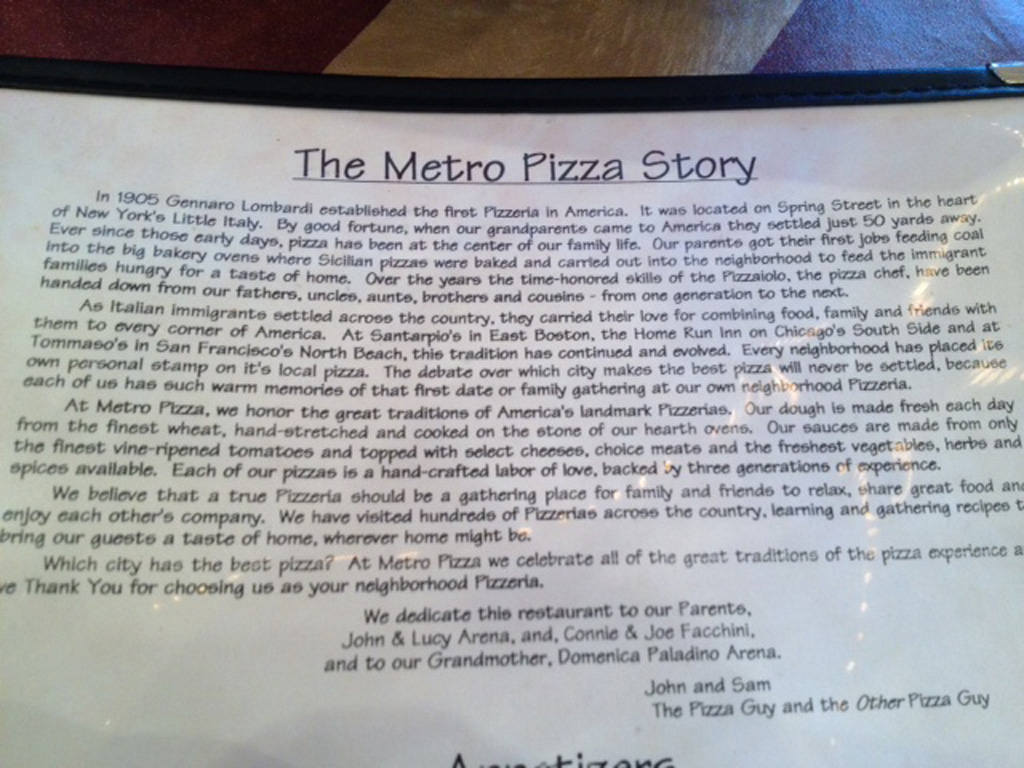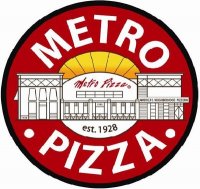 In 1905 Gennaro Lombardi established the first Pizzeria in America. It was located on Spring Street in the heart of New York's Little Italy. By good fortune, when our grandparents came to America they settled just 50 yards away. Ever since those early days, pizza has been at the center of our family life. Our parents got their first jobs feeding coal into the big bakery ovens where Sicilian pizzas were baked and carried out into the neighborhood to feed the immigrant families hungry for a taste of home. Over the years the time-honored skills of the Pizzaiolo, the pizza chef, have been handed down from our fathers, uncles, aunts, brothers and cousins – from one generation to the next.
As Italian Immigrants settled across the country, they carried their love for combining food, family and friends with them to every corner of America. At Santarpio's in East Boston, the Home Run Inn on Chicago's South Side and at Tommaso's in San Francisco's North Beach, this tradition has continued and evolved. Every neighborhood has placed its own personal stamp on its local pizza. The debate over which city makes the best pizza will never be settled, because each of us has such warm memories of that first date or family gathering at our own neighborhood Pizzeria.
At Metro Pizza, we honor the great traditions of America's landmark Pizzerias. Our dough is made fresh each day from the finest wheat, hand-stretched and cooked on the stone of our hearth ovens. Our sauces are made from only the finest vine-ripened tomatoes and topped with select cheeses, choice meats and the freshest vegetables, herbs and spices available. Each of our pizzas is a hand-crafted labor of love, backed by three generations of experience.
We believe that a true Pizzeria should be a gathering place for family and friends to relax, share great food and enjoy each other's company. We have visited hundreds of Pizzerias across the country, learning and gathering recipes to bring our guests a taste of home, wherever home might be.
Which city has the best pizza? At Metro Pizza we celebrate all of the great traditions of the pizza experience and we Thank You for choosing us as your neighborhood Pizzeria.
We dedicate this restaurant to our Parents,
John & Lucy Arena, and, Connie & Joe Facchini,
and to our Grandmother, Domenica Paladino Arena.
John and Sam
                                                                                                                                The Pizza Guy and the Other Pizza Guy