What's up gang.  Kaiser here.  It's been too long I know, but the post I have for you today is super-good.
It was a pretty crazy weekend for me.  I flew out to Cali to meet up with none other than Gunnar Peterson.
If you don't know who Gunnar is you should probably get out of the fitness business.  He's the world's go-to celebrity trainer.  With him, it's not a question of which star he's trained, because he's trained ALL of them.  It's more a question of which A-lister he hasn't trained, and it's not very many.
The reason I made the trip was to do some hands on research.  I have an additional studio on the way, this one nearly twice as big as my current one, so who better to get some info on planning it than the man at the top of training game?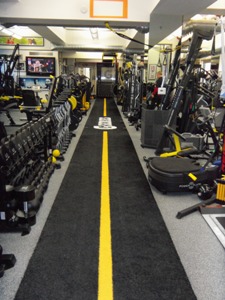 Now, I wouldn't even consider myself an acquaintance of Gunnar's, as I've never met him in person before.  But several months ago, he extended an invite to visit his facility to me.  Because of his busy schedule, the couple of times I've been to Cali since then it hasn't worked out.  However, I contacted Gunnar a couple of weeks ago to touch base, and he told me that now was a good time to meet up. 
For those of you that think I'm crazy to fly across the country just to meet up with one guy for an hour or so, I've got to tell you it was totally worth it.  I've flown cross-country to listen to guys that haven't stepped near a training business in years, so going to meet probably the world's top personal trainer was a complete no-brainer.  And in just the past few days I've been back, the impact it's had on my business has been profound.
I've always modeled my own training style on what I've read in the media from Gunnar on his combination of technical expertise, meticulous attention to the training experience, service, and detail.  

And just like with his clients, he didn't waste a minute of my time.  He was spitting knowledge from the minute we met up, breaking down every aspect of what he got him to where he is, and what keeps him there.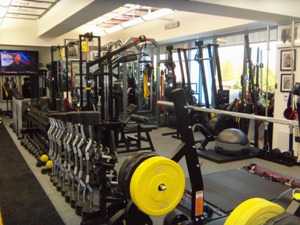 Although very few of our client rosters or training locations are anywhere close to his Beverley Hills clientele, there's still a ton we can learn from him.  Do you think studying the training practice that keeps the worlds most discerning clients, A-List stars like Bruce Willis (who he trained earlier in the day), NBA stars (four of whom he trained that very day), and everyone else in between happy will have an impact in attracting and retaining your own clientele?  Exactly.
Pay attention to every aspect of the client experience, from the lighting in your studio, to your grooming, and even your breathing – Gunnar does.

Know who your clients are, how they think, and what motivates them, and build your training experience around that.

Stay professional at all times – never take the client for granted.

Be 100% present at all times with every single client.

Convenience is key; even if you're the best, no one is going to be bothered searching for a parking spot.

Do the little things to make the experience more personal and luxurious – that makes the difference.

Do not take unfair advantage of the client/trainer relationship

Make sure you don't smell, don't spit, and get a freaking manicure godamnit.

Do all of your training and anything else business related on your own turf – it's the only place where you have all the power.

Don't borrow a car from a client if yours breaks down.  They'll forever think you're a loser, you'll lose all influence over them, and eventually lose them as a client.

Plan the design of your facility to cater exactly to the type of clientele you want to attract.  If your clients are used to the best of everything, your facility better reflect that.

Be open, giving, and pay it forward.

Treat everyone with respect.

Have a rock star assistant (thanks Bree).

Technical expertise is vital and your clients want to make sure you have it, and sometimes you've even got to demonstrate it – but what makes all the difference and separates the winners from the losers is the training experience (yes, he really said this).

For all the people that say you don't need equipment to train clients, if you gave them an unlimited budget, you'd be surprised how much equipment they'd suddenly purchase.

Don't be unreasonable when it comes to your billing practices – you'll just end up losing a client because of it.

Find the right dynamic between listening to your client's problems without being a therapist.  However, sometimes you just need to let them vent.

Never, ever complain about your problems to clients.

Do not accept a dinner invitation from a client, not even if they ask 10 times.  Go on the eleventh time, stay only a little while, and make sure you behave yourself.

Don't booze it up around your clients.

Never let what's going on in your personal life affect your business in any way, whatsoever.

If a client offers to let you use their house for a wedding, or makes some other grand gesture to you, turn it down.

You always want your client indebted to you, even though they're paying you – NEVER the other way around.  Never accept or do anything that makes you indebted to them.

Not every client is right for you.  Take their money if they insist, but don't bend over backwards to keep them happy.  It's a lost cause.

Be funny and even a playful ballbuster with your clients.

Never look at your watch when training a client.  This is subtle, but everything counts.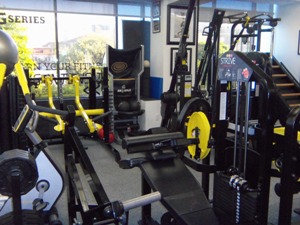 Notice NONE of Gunnar's advice had to do with the nuts and bolts of training, but instead had to do with positioning, customer psychology, customer retention, and indirect marketing tactics.  That is the reason he's been able to build such a successful practice without ever doing an ounce of advertising or having a publicist.  Business takes care of itself in many ways when you pay attention to the little things.
 Other highlights from my trip were getting to hang at my boy Michael Duivis' crib, visiting Sako's huge new gym, meeting the Boss Lady, and doing some shopping on Rodeo Drive.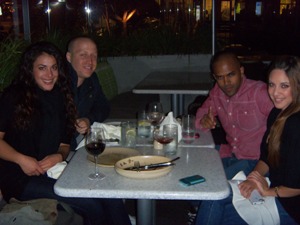 Plus no visit to the left coast is complete without a visit to Fitness Concepts.  I took a later flight just to make sure I could pay my boy 7-figure Sam a visit.  He's another legend, but I'll spare you the details because you guys know all about him already.
I hope reading this post bought some energy and passion to how you're running your training biz, because that's exactly what I got from my visit to Gunnar's gym.  Beyond anything he said, just watching his vibe was a huge lesson in what keeps a fitness business on top.  That's what I'm aiming for, and will take any opportunity I can to learn from the best.
Kaiser "Super" Serajuddin
Original Super Trainer
www.GoHardFitness.com