[jbox color="blue" vgradient="#fdfeff|#bae3ff" border="5″ radius="5″ shadow="5″]
Day one of my internship, I get my first two personal training clients. By day 5 of my internship, I already have 5 personal training clients and sign 4 of 4 referrals. Fast forward to end of week 3 of my internship and Sam says,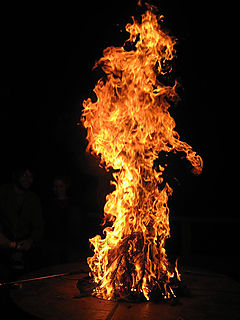 "WHY DON'T WE STOP THIS INTERNSHIP, AND YOU BECOME MY SALES MANAGER, CUZ YOU'RE ON FIRE!!"
I know I had been busting my butt for Sam and I was signing up referrals left and right. So much so, that I was given the nickname "THE WARDEN," due to the fact that I was locking up contracts all day.
I can't take all of the credit though. The day Sam brought me on board into Fitness Concepts, he explained that every relationship worth having and keeping needed to be a win-win relationship. At the time, I only took it as Sam talking about him and I and the work we would be doing together. But, I soon began applying that to all of the relationships I had with people I'd known and people I would soon meet.
I would implement this "win-win concept" with referrals and walk-ins. I never had "sales" experience and Sam hadn't trained me with sales. Sam has complete confidence in the services we offer at Fitness Concepts and only wants people who are serious about transforming their body and lives. So that's exactly what I would tell the referrals and walk-ins. I always had a series of questions:


Why do you want a personal trainer?
Why do you want to train here?
What is your experience with training?
What are your eating habits?
How important is it to you to transform your body?
All I would do is ask and listen. Their answering the questions was doing my job for me. They were convincing themselves as to why they want to transform their body, and more importantly, why they wanted us (Fitness Concepts) to help them do that.
This is how I've been so successful working with Sam. He has done so much for me, and in order for us to have a win-win relationship, I need to work my ASS off.
I mentioned that Sam hasn't given me any training. In a way that's true. Sam hasn't given me any "official training". But if anyone just sits with him for two minutes and listens to his words and applies them in their business and life, there is no way you can fail. Sam expects a lot from his employees and clients, and that is why he implements programs and promotions into his business that literally bring in crazy amounts of revenue from nothing. He truly is a genius when it comes to creating traffic, and I mean the 60 freeway at 5pm kind of traffic. If there is any gym out there that has room to grow or is struggling to get new clients, Sam knows exactly how to blow your gym up.
I once heard Sam say,
"IT'S NOT EVEN FAIR HOW MUCH TRAFFIC I'M GETTING! I FEEL SORRY FOR ALL THE GYMS AROUND ME! IT'S LIKE BRINGING A MACHINE GUN TO A KNIFE FIGHT!"


I have to disagree with him there because he is underestimating the power of his business plans. It's more like bringing an ARMY OF TANKS to a knife fight. Sam knows exactly what to say and do in order to bring a ton of traffic into Fitness Concepts, and the best part about it is that WE CAN BACK IT UP. Fitness Concepts is not like your average corporation gym that takes your money and pushes you on a bike or treadmill. We actually deliver results. EVERY ONE OF OUR CLIENTS GETS RESULTS, and that's because they care AND we care.
– Xavier Sanchez
[/jbox]