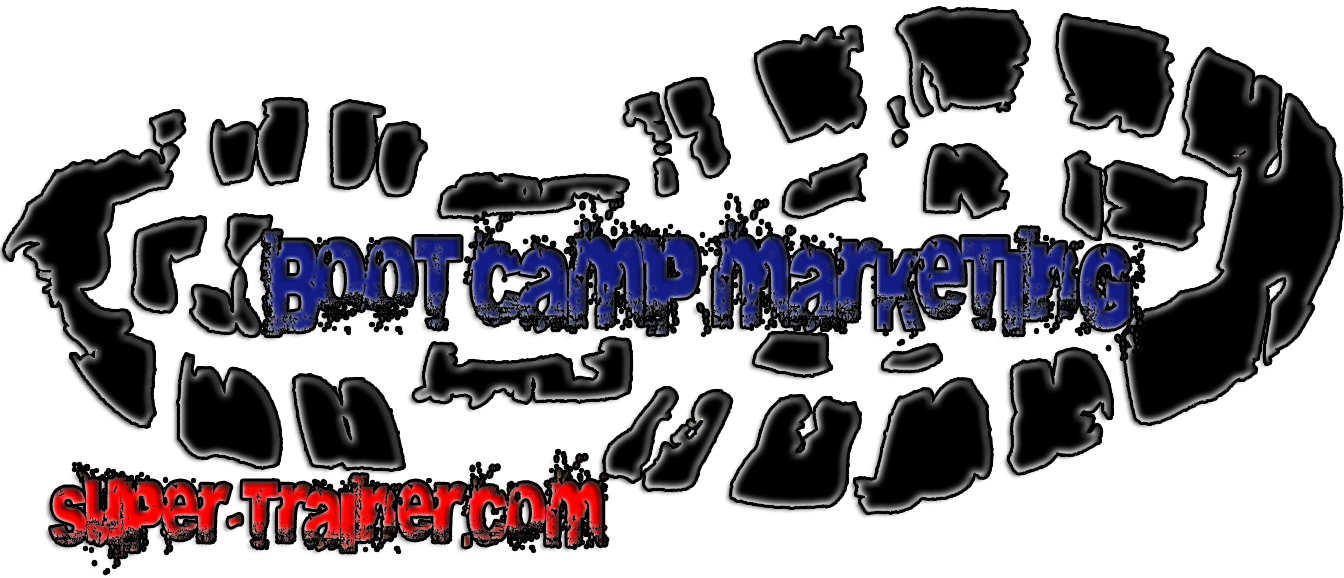 Are you sitting on the fence thinking about your next business move? Boot camps are booming right now and many fitness entrepreneurs excitedly want a piece of the action. But when it comes to opening a boot camp, how do you decide the best route between opening one through a franchise or going for it on your own?
Entrepreneurship has always been a promising source of income and an exciting challenge especially in the fitness industry. As with any business venture, along with this comes a few important decisions that one should make. This means that prior to venturing into any business one should consider doing a complete business analysis as well as a feasibility study to determine the risks and benefits involved. Experienced entrepreneurs will often do the SWOT method: Strengths, Weaknesses, Opportunities and Threats analysis, to weigh the overall performance of any business in the industry. As fitness entrepreneurs we should practice the same method.
If you are considering opening a boot camp then you must look at the pros and cons of every aspect. When it comes to owning a boot camp, this as with any business has its share of risks involved. Again, the question is should you open a boot camp through a franchise or consider the option of owning one independently. There are many things to be considered, which includes everything form the benefits and profitability, to the disadvantages and challenges that one might face in this fitness industry.
The pros and cons of owning a boot camp through a franchise can be evaluated by first looking at the basics: putting up the business, having a support structure, calculating maintenance costs, as well as marketing and branding. The positive aspects of a franchised boot camp include the assistance one will receive with marketing and branding, as well as recognition and business support. When owning a boot camp via a franchise one will not need to start from scratch and have the added challenges that a new business venture usually provide, since new franchise owners are usually given assistance and support by the franchise owners…I said USUALLY:) Things like competitor analysis, location availability, market research, budget planning and business plans are often already covered by franchises to help their new owners have a successful start. This makes the process of opening a boot camp easier when all the essentials are already outlined and prepared.
Franchises often have standing agreements with suppliers, and they can pass their discount rates down to their franchisees, which is always very welcomed, especially if one needs to purchase training equipment. This allows the boot camp owner to have a variety of choices and discounted prices. The marketing process of a newly owned boot camp is essential to the business' success, and this is already taken into account by most franchises.  Proper marketing of boot camps at the right time and right place to the right people is assured with experienced marketing efforts and targeted advertising. With this, the business owner will have more time to focus on other aspects of the business, such as signing up new members and training the staff members. Another major reason to have a franchised boot camp rather than a solo operation is recognition. Consumers often go with national brands since these established brands inspire confidence and trust regarding the quality of service and products offered. Boot camps that have a recognized name are almost assured to get their businesses going quite fast since the marketing has basically already been laid out for them and potential customers already know what to expect.
On the other hand, having a privately owned boot camp might in many ways be better than opting for the franchised type. For most entrepreneurs who are new to the fitness industry, capital is usually a big issue. With franchise fees taken from the monthly sales of these businesses, it will make a significant difference in the net profit that one will show. Although being part of a franchise has its benefits, they come at a hefty price. Another reason to go for a private boot camp business is because when one's franchise fees are based on sales, which it usually is, it will increase the tax bracket of the owner as well. It basically means that the boot camp business owner will need to pay a higher franchise fee when he makes more money during the month. These fees may cause negative balances in monthly cash flows; eating away at the business' profit. Also, the true sense of ownership may be absent in franchised boot camps. This is due to the franchise contract being set up so that the owner has no control over the basic business aspects.
Creativity may too become an issue in franchised businesses especially when creativity plays a major role in marketing and branding. Boot camp business owners who wish to have a say in marketing materials, policies or logo designs might have a problem, since these materials and branding have already been decided on and cannot be changed by a franchisee. Paperwork regarding the procedures and policies of the business can also become a sensitive issue in this aspect. Lastly, keeping up with the standard of a national brand can be frustrating for some business owners, especially when their target market may not be identical to another branch's market.

There are many rewards involved in opening a successful boot camp. While franchised boot camps have a lot to offer, it does come with a hefty price tag, and not a lot of personal control, which isn't too appealing to many fitness business owners. Entrepreneurs who want to be in control and have complete flexibility over their business operations are best left with a privately owned operation. This will ensure that no one can take a cut from the profits, and your efforts will be greatly rewarded.
Georgette Pann: owner of NutriFitness Personal Training Studio and Bootcamps. She is author and creator of the best selling "Sure VictoryFitness Bootcamp Kit" http://thefitnessbootcamp.com and
Sure Results:The Ultimate Book of Bootcamp Workouts http://fitnessbootcampworkout.com