Hey quick question:
Has anyone told you that you must be tied directly to your business to make it successful?
That the "4 Hour Workweek" is a myth?
That you have to work in your business full time to make it succeed in the real world?
Well, if someone has been telling you that these things are untrue or unattainable, then I'm sorry to say but that is complete BULLSHIT.
Look, in the beginning stages of your business you will have to put in your time and work hella long hours to make it successful.  This is the undeniable TRUTH.
BUT, it is very possible to take extended time away from your business, have it remain stable and possibly even grow in profit WITHOUT your direct involvement.

Of course it is.  And I'm about to show you the critical elements you need to build this life, minus the women, that's totally dependant on how much game you have.
So you may be wondering:  Why should you listen to me?
Well, other than the fact that I'm Asian, drop dead handsome and totally humble about it, the past 4 months I've spent a total of 20 hours on maintaining and growing my fitness boot camp business.  If you did the math that is a little over 1 hour per week working on my business.
And during that entire time my business maintained it's profit level.
Two months of that time was spent on an EPPPIC trip across Asia.  The next two months was spent in 12 hour hustle/grind mode working on the launch of my Fat Loss Forever Program.
Not to mention that during 2011, I also took trips to:
1. Las Vegas (3 times)
2. San Diego
3. New York (twice)
4. Orange County
After traveling like a vagabond and working on side projects, my business was working for me and providing me income.
I'm not saying these things to try and impress you.  Far from it.  I want to impress upon you that all of this was done because I set up a business system that provides profit and FREEDOM.
And if I can do this then you can too.
Building a business that provides you freedom won't be easy.  That's the first thing you have to understand.  It will take money, time and letting go of a lot of old principles of business you've held onto the past couple of years.
But the payoff is amazing.  Setting up a business like this gives you freedom and the ability to grow the business from the outside, which is a heck of a lot easier than if you were working "in" the business.  You'll have time on your hands to do whatever you choose to.  You can work on your business or take a side road trip to Montreal just for the heck of it.
You get to choose and that's the beauty of it.
So are you ready to get paid while vacationing?  If you are reading this blog then I know you are ready young jedi.
Alright let's rock this.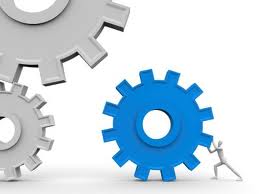 There are 2 SUPER IMPORTANT cogs you will want in your business before even entertaining the thought of taking extended vacation away from your business.
Let's start with the first and most important one.
1. Systems for Marketing, Training and Sales
I won't go through the plethora of marketing tools and sales techniques because this is what the Super Trainer blog is for.
Your Marketing Systems
You need to plan at least a month ahead for all various promotions you intend to run for your business.  This includes but not exclusive to:
– Email marketing
– Newspaper ads
– Direct Response ad/postcards
– Deal site promotions
– Any type of new marketing tools you want to implement
Every single month you should have about 3 to 5 marketing tools you can use to generate more clients in your fitness business.
Your Systematic Sales Process
It's one thing to have a constant flow of clients but it's another thing to get them to invest in your programs.  Model a sales process that works and start using it.
But it doesn't end there.
Start testing your sales numbers by keeping track of how many prospects you've talked to and how many people converted to actual sales.  There are always ways to improve your sales.  Test one thing at a time and use the tweaks to improve your sales process.
Your Training System
I have a rule to have my workouts to be tough yet easy enough to implement so a 5 year old child could run my classes.
Take this to heart.
You must have your own system in place to train clients and log in everything from the beginning of contact to the end of your classes.  It must be easy enough to understand that a trainer can come in and implement without ever missing a beat.
The training system can be modelled but strive to make one of your own in the end.
2. A Personal Assistant
Before getting trainers, before getting a cleaning lady, AFTER you set up your systems,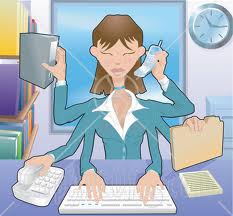 It pains me to see some of my trainer friends making a 6 figure income yet being too cheap to get a personal assistant to handle the shit we shouldn't be doing in the first place such as:
– Admin
– Sales (to a certain degree)
– Communications with clients and trainers
– Management of boot camp business
– Buying toiletries, paying the cleaning lady etc..
A rule of thumb is:  All the jobs that cost about $10 an hour should be outsourced immediately.  Your focus should be on content creation, marketing and entrepreneurial planning.
Step By Step Guide To Finding An Awesome Personal Assistant
I used this same process to find my assistant Janet and she's been with me for 2 years now.  She's amazing at what she does and if I didn't go through this process then I'd most likely be going through my 2nd or 3rd assistant by this time.
1. Go to survey monkey and make a registration page with these questions:
http://www.surveymonkey.com/s/M3HYKL9
2. Post an ad on Craigslist for a personal assistant that says this:
I own a fitness boot camp in Markham and need an experienced administration assistant who can help assist me in customer support, customer service, office administrative duties and following up with prospects.
Please fill out the registration form below. DO NOT SEND RESUMES.
http://www.surveymonkey.com/s/M3HYKL9
You will be contacted within 24-48 hours if you are qualified.
Thank you,
Dan
Location: Markham, Thornhill, Richmond Hill <— INSERT YOUR CITY
Compensation: $10 an hour, 5 days a week, guaranteed hours
Principals only. Recruiters, please don't contact this job poster.
Please, no phone calls about this job!
Please do not contact job poster about other services, products or commercial interests.
3. Take the top 15 best applicants and bring them all in for a group interview.  Do the interview one by one and then call back the ones you like for a 2nd interview.
4. Hire the one you like best.
In Conclusion…
When you build a business it should support your life and not the other way around.  Businesses were meant to help other people but at the same time give you the choice of working "in" or "outside" of it.
Maybe you don't want to take a vacation.  Maybe you don't have other side projects you want to work on.  That's okay.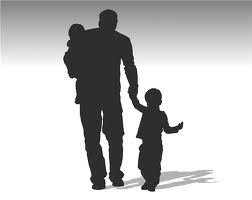 You can use the free time you create to push your business forward and expand.  Or take some more time with your kids so they don't have to go to daycare.
Whatever it is find your motivation but be careful.  You tell this to some of the "gooroos" in the fitness industry and they'll try and convince you that it's all a sham.  DO NOT BELIEVE them.  It is possible and it should be your ultimate goal for your business other than making shit loads of money.
This is Dan Go and I hope you enjoyed this blog post.
Talk soon my ninja,
Dan