Most trainers think that carrying supplements is a headache and you need to stock hundreds of items etc.
This couldn't be futther from truth.
Adding Supplements to your Business can help your Business and your clients.
Here is 3 reasons why you should be selling Supplements to your clients.
Bottom line we are in a service business and part of our service is delivering results.
When your clients use the right supplements they will get better results period.
Along with getting better results they will also get healthier. What more can you ask for?
Lets take something as simple as quality fish oil (notice I said quality because not all fish oils are created equal).
Benefits
– Improved Fat Loss
– Reduced Inflammation
– Decrease in bad cholesterol
– Improved Skin
– Improved Brain Function
Bottom line your clients are either taking fish oils already or they should be. Why not have them buy it from you?

Just like a membership most supplements are used on a monthly basis. Supplements are known as Replenishables. You use them you need to replenish. This means instant continuity.
Your average client is buying something else from you, this is very important. Especially if training clients and only getting paid by the hour. There are only so many hours you can work.
You need to find other quality ways to add more income for your business.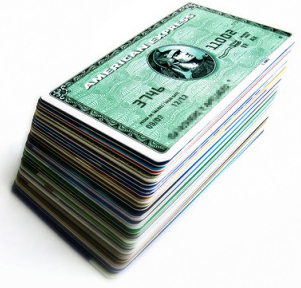 I use my Visa for everything work related and I carry no balance, this means mega points.
I use points for travel, hotel, rental car, heck I even got my Boes QC Headphones from Visa points.
A few things about credit and credit cards.
Learn to manage your money and your credit or I don't advise doing this. I ruined my credit and at one point had 50k in credit card debt.
Not good.
It took me a long time to rebuild it, lesson learned.
Learn to manage your credit & your money, it's crucial for you and your businesss success.
Well that sums it up, if you like this let me l ow and I can do a Part 2 with more detailed steps and information.
Be sure to check out my blog at www.RobKingFitness.com and to learn more about Supplements grab my Free supplement guide at www.SportsSupplementGuide.com.
Hope this helped you.. Leave me comment or any questions.
Memento Mori.
Rob King
www.RobKingFitness.com