Hey Guys and Girls,
First off I want to say Thanks for reading my posts! I really enjoy sharing my experiences, and I truly hope that it helps you and your business!
Ok, enough of that sappy shit! Let's get to biznazzzzz
One problem I hear from a ton of the trainers I talk to is that they don't know how to manage people! Staffing can be a headache for sure, especially if you don't have a system in place.
To be honest, if I hear "hire slow fire fast" one more time I might shit myself…..
My #1 strategy for hiring trainers at my facility is……..
Use your programs like the MLB uses the Minor Leagues as a farm system!
Every single one of my trainers started as a client!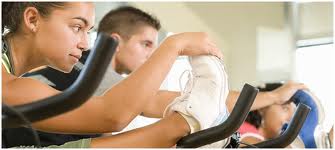 Who can relate better to clients than someone who has actually experienced what it's like to be a client at your facility? Obviously this person loves you, your facility, and the results you have helped them achieve because they are still training with you!
One trick I use all the time in my facility is to have my current members sell to prospects. The prospect is much more willing to believe someone who is paying for the service than you, who in their eyes "just wants their money". I have a "sales team" of 5 or 6 members who I have "close" the sale for me by talking about their experience, specific results, and how they did it (Great way to upsell into Prograde or Meal Movement)!
Some people that help out will never want to be trainers, and that's fine. We are looking for people that LOVE every minute of training, push others, are fun and outgoing. We can teach them what we want them to know during their INTERNSHIP PROCESS.
We make all "Wannabe Trainers" do an internship with us. This shows they are serious about making a commitment to you by working for free. We have an internship system (so does my Pack Partner Luka), that helps our future employees learn about training, coaching, cues, selling, client appreciation, client interaction, opening and closing, shadowing training sessions and all of our operational systems! After 2-3 Months they are ready to train on their own!
The absolute BEST part about "raising" trainers from within your business is LOYALTY! These people know and love you, plus they look at working for you as fun, and an honor.

*side note- I also have every trainer in my facility sign a no-compete agreement. I don't leave anything to chance ;-) I suggest you do the same, always cover all your bases!
Having loyal, hard working, trainers who love you will allow you to train less, work more on your business, and live the "Work Hard, Play Harder Fitness and Business Pack Lifestyle"
I love this system so much that I'm actually developing a product to help you kids convert clients into bad ass trainers that will allow you to expand and grow your business!
Make sure to check out our new coaching site at www.thepacklifestyle.com
Steve Krebs
"The Pack"
www.thepacklifestyle.com