Hey Super Trainers….
When people open a business, they usually operate in the "red" for at least 6-18 months before they start making money.
OUCH…
I don't know about you but as I got older my risk tolerance has tremendously diminished. (along with some other things ;(
I hate losing money, even for ONE day.
I don't gamble and never liked gambling so I am definitely not down for "let's open a business and hopefully in 6 months we can make money"
I got a wife and 2 beautiful daughters to feed ;)
Now I am NOT saying that there aren't "risks" involved with business especially opening a brand new one.
There are always risks in ANYTHING we do.
The key is to take "calculated" risks.
That's why you must have a "FORMULA"
A checklist that you must follow for your business to work.
I have been too busy creating this "Formula" for myself.
Now we have 6 locations and counting….
They are all PACKED….
I can't open locations fast enough.
My achilles hill right now is finding locations.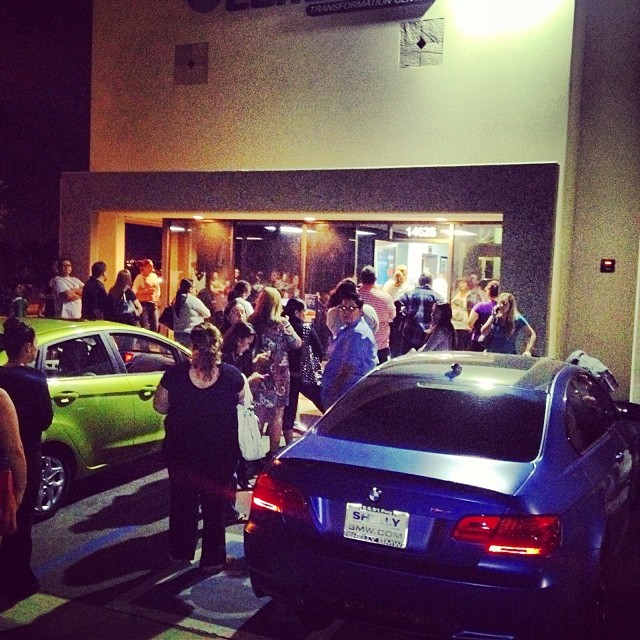 My achilles hill is also PARKING because our locations are JAM PACKED. NO JOKE
Anyone can have one successful location…
But a real entrepreneur knows that you can ONLY make so much from one location.
Again before you go out there and start opening up locations and run yourself and your business in the ground you MUST HAVE A "FORMULA"
I mean if your goal is to NET 50K per month it's going to be near impossible to do that from one location.
If you want to learn more about how to make more money and more importantly have more fun in business, let's chat soon.
Learn more HERE
Sam,