Whenever we think about careers in fitness, we usually think about personal trainers giving one on one session at a gym, in a home session or at a personal training studio. However, because our society is putting too much emphasis on the health, wellness and physical fitness, there are better number of opportunities available for personal trainer career. There are greater possibilities now more than ever for the personal trainer career.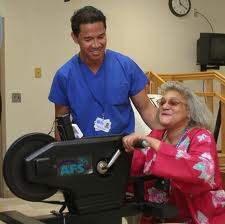 Many personal trainers these days are branching out into the other areas like working with the elderly and clients with special needs and corporate training. There are also personal training for children that are on the rise currently. There is also online training available as well as public speaking that surrounds the health, wellness and fitness topics. Indeed, the possibilities for the personal trainer career are vast.
Here are some choices for specialization that you need to know if you want to become a personal trainer.
Nutrition Counseling
Nutrition counselor's focus is more geared on providing information about eating habits rather than on the physical training and exercises. What nutrition counselors do is assist his clients to achieve their desired weight, develop better ha
bits in eating and create meal plans specific to their clients. Becoming a nutrition counselor requires that you are a high school graduate. You may also be required to have a degree in nutrition but that depends on the state where you live in. You also need a proper license in the state where you live.
Physical Therapist
What Physical therapists do is assist their patients to quickly return from injury. Though also promote overall health, the main focus of their career is to improve their client's range of motion, flexibility and balance as well as strengthening their injured areas of the body. It is a must that Physical Therapists pass the state and national license exam. They are also required to have higher educational studies before they can practice.
Athletic Coach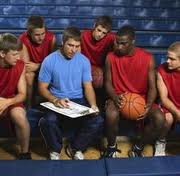 If there is one thing that athletic coaches and trainers shares in common, it would be that both of them are working to keep their clients in good shape. Athletic coaches are focusing more on preparing the athletes for their competitions rather than just to make them lose some pounds.
Most of the personal trainers are not required to have a bachelor's degree from the best and most recognized universities with majors in kinesiology or exercise physiology.
Nutrition counseling, physical therapist and athletic coach are just some of the personal trainer career ideas in the fitness, health and wellness industry. It is up to you to choose which among these and many other careers will best work for you. What is important is that you develop a passion to the career you want to pursue.
If you want to pursue your personal trainer career, it is necessary that you have a passion in wellness, health and fitness. It is your passion that will help you drive in more clients and get more profit. Your education background is nothing without passion.