It is more likely that many of us have already worked out in different types of health clubs. Most of us have worked out from within the military health clubs to the civilian private health clubs, leisure centers and public health clubs. It seems like there are various areas of importance that depends on the establishment type where you are attending. I have found out that the best results will be provided by the health facilities at the military gyms. That is also the reason why boot camps are becoming more popular than ever. The main focus is in the results or the specified goals.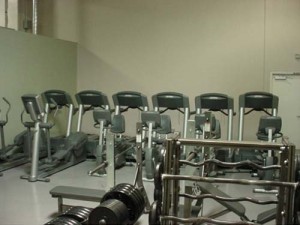 But if it is your first time to work out for your wellness and fitness, then it is suggested that you consider working out at private health clubs. There are many private health clubs that are affordable and provided positive results to those interested in fitness. Because you are going to be trained by a personal trainer at private health clubs, you can be sure that you will stay motivated until you get your desired result whether it is to lose weight or to get the body tone you desire. They will look at you from top to bottom. They will then form their judgment on your. Because of these, it is not surprising that there are many people who considered working at private health clubs or gyms.
When working out in public gyms, you will be required to deal with the many people working out there. There are people working out to get a date. You can also find sweaty people who are often out of breath while working out. Not all the gym goers are men. There are also women who are interested in fitness who want to go the gym. However, these scenarios will surely intimidate them. Newbie are also intimidated with these scenes.
If you are a woman looking for a good place to work out, then it is suggested that you go to private health clubs instead. You can expect better scenarios in these places.
Of course, you also have the option to work out at home. However, this option is good only if you can afford it because unfortunately, the gym equipment that you may need to use are very expensive. Yes you can couple of pieces but you cannot have a full body workout with just few equipment. So again, the better alternative would be to work out a private health clubs or gyms. These private health clubs are screening their members well so you can be sure that you will not be intimidate with all the people working out there. Many owners of private health clubs don't just accept anyone who has money to spend. They are like a VIP club with their
strict admission policy. One's ability to pay will not determine one's membership. Not everyone is qualified to become a member. Nobody will be discriminated since everyone will be treated fairly. All the members of private health clubs are treated well and given the best facilities, equipment and service available. The members are going to be treated in the same way that celebrities are treated. The members of these private health clubs respect each other. Because of this, you will not have to worry about being made fun of. You can sweat at private health clubs without the uncomfortable feeling that people are looking at you.
Keeping your body in good shape requires dedication. You may also need to work out regularly. If this is something you enjoy and as well as helping others to achieve their fitness goals, then I may suggest that you become a personal trainer. That way, you'll not only live out your passion but you will also be able to make good money as well.