I have a confession…..
Last year I set a goal to read 1 book per week and failed.
I only ready 31.
Boy did I come up short ;(
Nothing bothers me more than setting a goal and coming up short.
I am also a firm believer that if you say you're going to do something then you must do it or…..

So this year I ordered 52 books from amazon and I committed myself to doing an hour of cardio 6 days per week. (ouch)
And darn it I am sticking to it.
Why an hour of cardio?
Because I get to get my "6 pack on" while I get my "learn on" ya digg?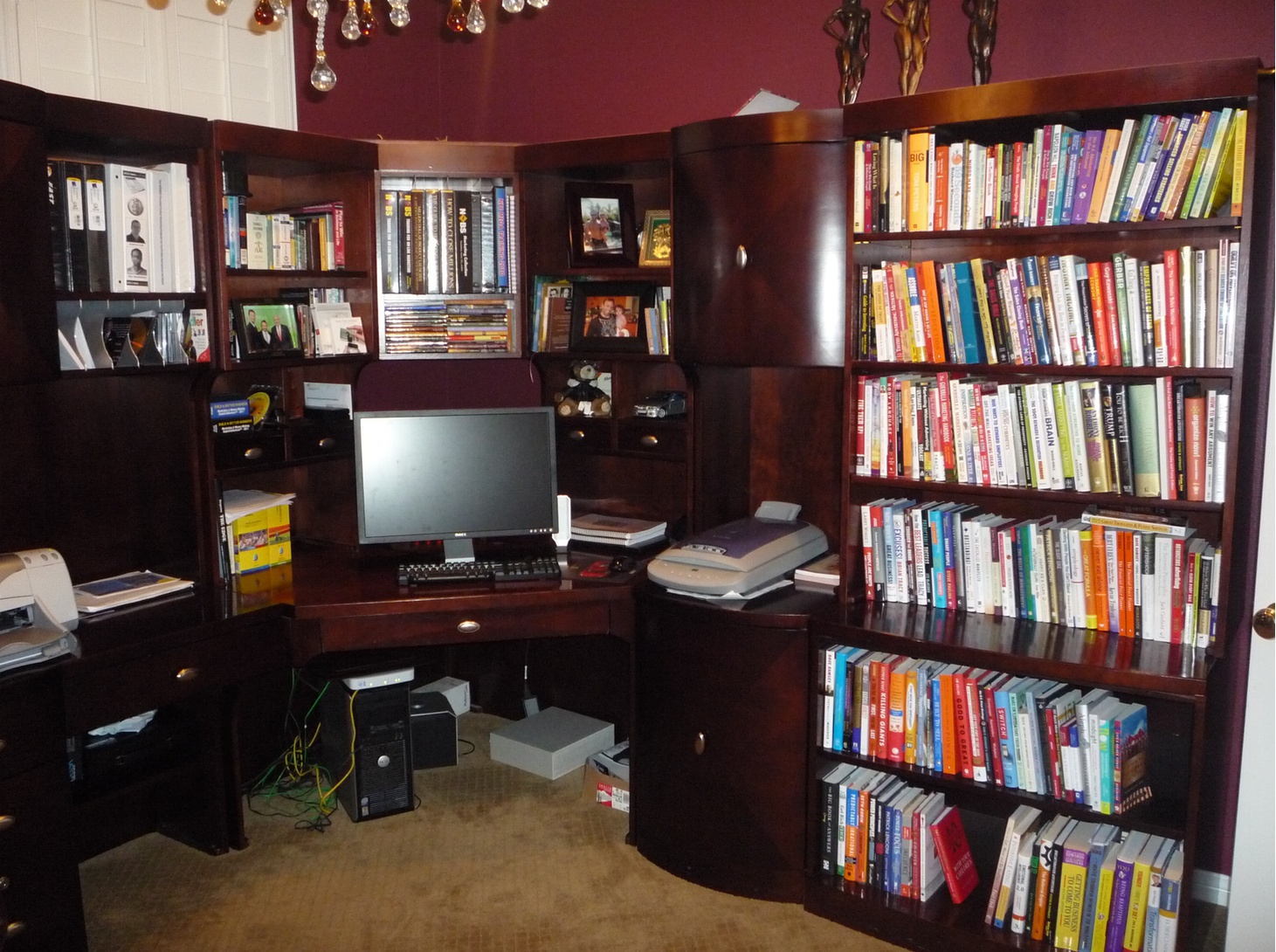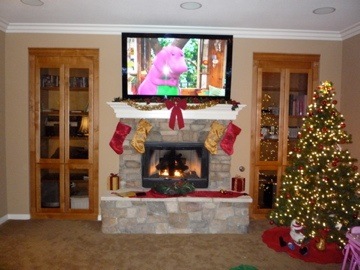 1) Positive Psychology Coaching
Positive psychology moves psychology from a medical model toward a strengths model to help clients shore up their strengths and thereby lead happier, more fulfilling lives.


Positive Psychology Coaching: Putting the Science of Happiness to Work for Your Clientsprovides concrete language and interventions for integrating positive psychology techniques into any mental health practice.
2) Rich Dad's Conspiracy of The Rich
In late January, 2009, Robert Kiyosaki launched CONSPIRACY OF THE RICH – a free online book which was written in serial basis to help people understand how the current recession came about, and what they need to learn on how to survive through the coming rough years.An unprecedented publishing event for Kiyosaki and The Rich Dad Company, CONSPIRACY OF THE RICH is an interactive, "Wiki-style" project in which Kiyosaki has invited feedback, commentary, and questions from readers across the globe.


The response so far has been totally fantastic. Millions and millions of readers have flocked to the website (www.conspiracyoftherich.com) to read what Robert has to say about the recession, and the readers have posted thousands of comments. Some of those reader comments will even be included in the final tradepaper version.
3) Winning with P&G 99
Instantly recognizable as the company behind such familiar products as Ivory soap, Tide detergent and Crest toothpaste, Procter & Gamble is admired as one of the world's best managed companies. Marketing training at P&G rivals that of an MBA degree, and Harvard Business School teaches P&G's brand-management system. Now, a former P&G marketing executive identifies ninety-nine practices and principles that fuel this $35 billion powerhouse — strategies for success in business and in life.


As a brand manager, Charles Decker saw P&G wisdom at work from the inside. For this book, he interviewed dozens of ex-"Proctoids," as they call themselves, to incorporate their perspectives on P&G. Here are the beliefs ("A brand can't stand still"), the code of business conduct ("Do the right thing") and the rules of engagement for television advertising ("Show the package in the first eight seconds") that are at the heart of this marketing giant. Here are anecdotes of a corporate culture where winning is the goal, risk avoidance the criterion, and the airtight memo the basis for action.


Accessible and engaging, WINNING WITH THE P&G 99 offers the time-tested strategies that have kept P&G on top — practical insights for anyone managing a business, a career, or striving for a personal best.
4) Radical Honesty
| | |
| --- | --- |
| | This new edition of the source book of the whole Radical Honesty movement includes Brad's accumulated observations since 1994 of those people whose lives have been transformed by getting out of the self-made jails of their minds into the truth they have always known. |
5) If You're Not First You're last
During economic contractions, it becomes much more difficult to sell your products, maintain your customer base, and gain market share. Mistakes become more costly, and failure becomes a real possibility for all those who are not able to make the transition.But imagine being able to sell your products when others cannot, being able to take market share from both your competitors, and knowing the precise formulas that would allow you to expand your sales while others make excuses.


If You're Not First, You're Last is about how to sell your products and services—despite the economy—and provides the reader with ways to capitalize regardless of their product, service, or idea. Grant shares his proven strategies that will allow you to not just continue to sell, but create new products, increase margins, gain market share and much more.
6) Delivering Happiness
The visionary CEO of Zappos explains how an emphasis on corporate culture can lead to unprecedented success.Pay new employees $2000 to quit. Make customer service the entire company, not just a department. Focus on company culture as the #1 priority. Apply research from the science of happiness to running a business. Help employees grow both personally and professionally. Seek to change the world. Oh, and make money too.


Sound crazy? It's all standard operating procedure at Zappos.com, the online retailer that's doing over $1 billion in gross merchandise sales every year.


In 1999, Tony Hsieh (pronounced Shay) sold LinkExchange, the company he co-founded, to Microsoft for $265 million. He then joined Zappos as an adviser and investor, and eventually became CEO.


In 2009, Zappos was listed as one of Fortune magazine's top 25 companies to work for, and was acquired by Amazon later that year in a deal valued at over $1.2 billion on the day of closing.


In his first book, Tony shares the different business lessons he learned in life, from a lemonade stand and pizza business through LinkExchange, Zappos, and more. Ultimately, he shows how using happiness as a framework can produce profits, passion, and purpose both in business and in life.
7) Built To Sell
A business parable about how to create a start-up that won't trap you when you want to sell it.According to John Warrillow, the number one mistake entrepreneurs make is to build a business that relies too heavily on them. Thus, when the time comes to sell, buyers aren't confident that the company-even if it's profitable-can stand on its own.


To illustrate this, Warrillow introduces us to a fictional small business owner named Alex who is struggling to sell his advertising agency. Alex turns to Ted, an entrepreneur and old family friend, who encourages Alex to pursue three criteria to make his business sellable.
8) Social Boom
Social BOOM! contains every aspect of social media, including the business periphery (blog, personal website, e-zine) that you need in order to create the real law of attraction.  When you create a connection, it's an indicator that that prospect, or that customer, or that person wants to continue the online relationship, which may lead to real business. Graduate from social media to business social media by creating value that others will perceive as important to fulfilling their needs.


As you go through each aspect of this foundation-building, platform-building book, you will read the ideas that Gitomer and others are using right now. None of the ideas are random. All of them are fully tested and can be implemented by you, too.  None of the ideas contain solicitation (buy my product, make a lot of money). All of them get you and your brand out there in a systematic way that will bring in dollars.


Gitomer has invited a number of social media experts to "guest speak" in the book, to help you get a wider range of views and options. The best part about this book is that the minute you begin to read it, if your laptop or mobile device is handy, you can begin to implement it in the same minute.
9) Use Your Head To Get Your Foot In The Door
"You can have the finest moves in the talent contest, you can boast a trophy speed-dial list on your iPhone, you can possess the single-mindedness of Paul Revere and be as self-assured as Muhammad Ali . . . and you still won't nail the job unless you know how to mold and merchandise your personal pitch. If this is true when times are booming-and it is-you can only imagine how true it is in times like these."Harvey Mackay, Fortune magazine's "Mr. Make- Things-Happen," has written five New York Times bestsellers, including one of the most popular business books of all time-Swim with the Sharks Without Being Eaten Alive. Now he returns with the ultimate book on how to get, and keep, a job you truly love whether you're twenty-one, fifty-one, or seventy-one.


The average person will have at least three career changes and ten different jobs by age thirty-eight. In this era of downsizing and outsourcing, you can never be sure your job will still exist in five years- or five weeks. So you'd better think of your career as a perpetual job search. That demands a passion for lifetime learning and the skills for relentless and effective networking.
10) No BS Price Strategy
Millionaire maker Dan S. Kennedy and marketing strategist Jason Marrs dare you to re-examine your every belief about pricing and empower you to take a more creative, more effective, bold approach to your price—and prosperity.Kennedy and Marrs don't offer little tricks, like new ways to say 50% off, half off, or 2 for 1.


They tell you the secret to setting prices for the greatest gain. Then they teach you how to avoid the ultimate price and fee failures—like attracting customers who buy by price. You'll discover how to compete with FREE, learn how to discount without damage, and uncover the key to price elasticity. Most importantly, you'll grasp how to use price to your extreme advantage and grant yourself the power to be as profitable as possible.
11) The 5 Languages Of Appreciation In The Workplace
The 5 Languages of Appreciation in the Workplace applies the love language concept to the workplace. This book helps supervisors and managers effectively communicate appreciation and encouragement to their employees, resulting in higher levels of job satisfaction, healthier relationships between managers and employees, and decreased cases of burnout. Ideal for both the profit and non-profit sectors, the principles presented in this book have a proven history of success in businesses, schools, medical offices, churches, and industry.


Each book contains an access code for the reader to take a comprehensive online MBA Inventory (Motivating By Appreciation) – a $20 value.The inventory is designed to provide a clearer picture of an individual's primary language of appreciation and motivation as experienced in a work-related setting. It identifies individuals' preference in the languages of appreciation. Understanding an individual's primary and secondary languages of appreciation can assist managers and supervisors in communicating effectively to their team members.
12) Switch: How to Change Things When Change Is Hard
Why is it so hard to make lasting changes in our companies, in our communities, and in our own lives?


The primary obstacle is a conflict that's built into our brains, say Chip and Dan Heath, authors of the critically acclaimed bestseller Made to Stick. Psychologists have discovered that our minds are ruled by two different systems—the rational mind and the emotional mind—that compete for control. The rational mind wants a great beach body; the emotional mind wants that Oreo cookie. The rational mind wants to change something at work; the emotional mind loves the comfort of the existing routine. This tension can doom a change effort—but if it is overcome, change can come quickly.


In Switch, the Heaths show how everyday people—employees and managers, parents and nurses—have united both minds and, as a result, achieved dramatic results.


In a compelling, story-driven narrative, the Heaths bring together decades of counterintuitive research in psychology, sociology, and other fields to shed new light on how we can effect transformative change. Switch shows that successful changes follow a pattern, a pattern you can use to make the changes that matter to you, whether your interest is in changing the world or changing your waistline.
13) Aleph
Transform your life. Rewrite your destiny.In his most personal novel to date, internationally best-selling author Paulo Coelho returns with a remarkable journey of self-discovery. Like the main character in his much-beloved The Alchemist, Paulo is facing a grave crisis of faith. As he seeks a path of spiritual renewal and growth, he decides to begin again: to travel, to experiment, to reconnect with people and the landscapes around him.


Setting off to Africa, and then to Europe and Asia via the Trans-Siberian Railway, he initiates a journey to revitalize his energy and passion. Even so, he never expects to meet Hilal. A gifted young violinist, she is the woman Paulo loved five hundred years before—and the woman he betrayed in an act of cowardice so far-reaching that it prevents him from finding real happiness in this life. Together they will initiate a mystical voyage through time and space, traveling a path that teaches love, forgiveness, and the courage to overcome life's inevitable challenges. Beautiful and inspiring, Aleph invites us to consider the meaning of our own personal journeys: Are we where we want to be, doing what we want to do?


Some books are read. Aleph is lived.
14) Outwitting The Devil
Napoleon Hill wrote this book in 1938, just after publication of his all-time bestseller, Think and Grow Rich. This powerful tale has never been published, considered too controversial by his family and friends.


Using his legendary ability to get to the root of human potential, Napoleon Hill digs deep to identify the greatest obstacles we face in reaching personal goals: fear, procrastination, anger, and jealousy, as tools of the Devil. These hidden methods of control can lead us to ruin, and Hill reveals the seven principles of good that will allow us to triumph over them and succeed.
Annotated and edited for a contemporary audience by Rich Dad, Poor Dad and Three Feet from Gold co-author Sharon Lechter, this book is profound, powerful, resonant, and rich with insight.
15) Make Them Laugh And Take Their Money
People buy more and buy more happily when in good humor. Understanding humor and being able to effectively use it for your sales and persuasion purposes is a powerful advantage–for any speaker, salesman or writer."Drawn from 30 years' experience as a popular professional speaker, author of 13 books, columnist and advertising copywriter, Dan Kennedy looks at humor as an instrument of persuasion and influence.


Anyone–amateur–or pro–who must stand and deliver speeches, seminars, group sales presentations, serve as toastmaster, or write advertisements, sales letters or newsletters will find fodder here, to be faster on their feet, more confident and adept at being funny with a purpose. The book contains thoughtful insight but also simple shortcuts. Reading it, you'll get a better appreciation for the humor around you and humor professionals who entertain you, and you'll exit stage left with humor strategies and tricks you can use. Even if you're not all that funny. Note: this book contains adult material and may not be suitable for minors. Or for the easily offended.
16) Mindsight
This groundbreaking book, from one of the global innovators in the integration of brain science with psychotherapy, offers an extraordinary guide to the practice of "mindsight," the potent skill that is the basis for both emotional and social intelligence. From anxiety to depression and feelings of shame and inadequacy, from mood swings to addictions, OCD, and traumatic memories, most of us have a mental "trap" that causes recurring conflict in our lives and relationships.


Daniel J. Siegel, M.D., a clinical professor of psychiatry at the UCLA School of Medicine and co-director of the UCLA Mindful Awareness Research Center, shows us how to use mindsight to escape these traps.Through his synthesis of a broad range of scientific research with applications to everyday life, Dr. Siegel has developed novel approaches that have helped hundreds of patients free themselves from obstacles blocking their happiness. By cultivating mindsight, all of us can effect positive, lasting changes in our brains—and our lives. A book as inspiring as it is profound, Mindsight can help us master our emotions, heal our relationships, and reach our fullest potential.
17) Flow
| | |
| --- | --- |
| | Psychologist Mihaly Csikszentmihalyi's famous investigations of "optimal experience" have revealed that what makes an experience genuinely satisfying is a state of consciousness called flow. During flow, people typically experience deep enjoyment, creativity, and a total involvement with life. In this new edition of his groundbreaking classic work, Csikszentmihalyi demonstrates the ways this positive state can be controlled, not just left to chance. Flow: The Psychology of Optimal Experience teaches how, by ordering the information that enters our consciousness, we can discover true happiness and greatly improve the quality of our lives. |
18) People Are Idiots
This book is a little mirror you can hold up to your life to reflect back to you your areas of stupidity. A mirror that has a little action plan taped to the back of it. A little bit of business. A little bit of personal development. A little finance. A little parenting. A little health and wellness. And a whopping dose of common sense!


The Pitbull of Personal Development ® and New York Timesbestselling author Larry Winget brings us advice on the dumb things we are doing to sabotage our success.


Larry Winget is back, and this time he's telling us that most people are idiots! And that seems harsh. But in fact this is Larry's most positive book yet because he believes that what people really want is to be told the truth. And usually the truth isn't pretty. When you have had it with hand holding and making excuses for why you are not doing as well as you could be doing, when you are ready to hear someone tell it to you like it is, tell you exactly what you are doing wrong and how to fix it, Larry is your man.


Do you have a plan for success? Why not? It's time to cut out the endless chatter about the things you want, the things you wish you had. It's time to stop wasting your time with excuses and explanations for why you aren't quite where you need to be. This book is the swift kick you need to cut out the bad habits that are keeping you from your goals. Figure out what you really want, not what you say you want, and get started on your action plan for success.
19) Now, Build A Great Business
No matter what industry you're in or what economic conditions you are facing, you can still build a phenomenally successful business. Bestselling business authority Mark Thompson and international success expert Brian Tracy have joined forces on a revolutionary book whose ideas are as inspiring and thought-provoking as they are accessible, practical and proven to deliver results.


Now, Build a Great Business! reveals a series of seven powerful principles that will change your business for the better. Complete with examples of businesses of all kinds that are applying these methods to achieve remarkable profits in today's economy, Now, Build a Great Business! shows that when you do what the most successful companies do, you too can get extraordinary results.
20) Predictable Success
If you own, manage or work for any kind of organization, you have one goal above all else–success. And not just occasional, elusive or temporary success. You're looking for:

Success that you understand and can control
Success you can maintain indefinitely
Success you can replicate
Success you can scale
Success that isn't dependent on you alone
Success that you can teach to others

In short, you're looking for Predictable Success. In this timely, no-nonsense guide, experienced business advisor Les McKeown takes you step-by-step through a startlingly simple, intuitive and universal process that shows you how to bring sustained, lasting, predictable success to your organization. Steeped in a street-smart, savvy insider's deep understanding of exactly how business works in the real world, Predictable Success provides you with a precise road map to success, starting from wherever you are today.

Whatever your challenge, Predictable Successshows you the exact steps to take to restore equilibrium to your organization, re-ignite confidence in your own management skills and lead your team forward to the next stage in growth.
21) The Way We're Working Is Not Working
"The Way We're Working Isn't Working "is one of those rare books with the power to profoundly transform the way we work and live.Demand is exceeding our capacity. The ethic of "more, bigger, faster" exacts a series of silent but pernicious costs at work, undermining our energy, focus, creativity, and passion. Nearly 75 percent of employees around the world feel disengaged at work every day. "The Way We're Working Isn't Working "offers a groundbreaking approach to reenergizing our lives so we're both more satisfied and more productive–on the job and off.


By integrating multidisciplinary findings from the science of high performance, Tony Schwartz, coauthor of the #1 bestselling "The Power of Full Engagement, "makes a persuasive case that we're neglecting the four core needs that energize great performance: sustainability (physical); security (emotional); self-expression (mental); and significance (spiritual). Rather than running like computers at high speeds for long periods, we're at our best when we pulse rhythmically between expending and regularly renewing energy across each of our four needs.


Organizations undermine sustainable high performance by forever seeking to get more out of their people. Instead they should seek systematically to meet their four core needs so they're freed, fueled, and inspired to bring the best of themselves to work every day.
22) Personal Development For Smart People
Despite promises of "fast and easy" results from slick marketers, real personal growth is neither fast nor easy. The truth is that hard work, courage, and self-discipline are required to achieve meaningful results—results that are not attained by those who cling to the fantasy of achievement without effort.Personal Development for Smart People reveals the unvarnished truth about what it takes to consciously grow as a human being. As you read, you'll learn the seven universal principles behind all successful growth efforts (truth, love, power, oneness, authority, courage, and intelligence); as well as practical, insightful methods for improving your health, relationships, career, finances, and more.


You'll see how to become the conscious creator of your life instead of feeling hopelessly adrift, enjoy a fulfilling career that honors your unique self-expression, attract empowering relationships with loving, compatible partners, wake up early feeling motivated, energized, and enthusiastic, achieve inspiring goals with disciplined daily habits and much more!


With its refreshingly honest yet highly motivating style, this fascinating book will help you courageously explore, creatively express, and consciously embrace your extraordinary human journey.
23) The Checklist Manifesto
In his latest bestseller, Atul Gawande shows what the simple idea of the checklist reveals about the complexity of our lives and how we can deal with it.


The modern world has given us stupendous know-how. Yet avoidable failures continue to plague us in health care, government, the law, the financial industry—in almost every realm of organized activity. And the reason is simple: the volume and complexity of knowledge today has exceeded our ability as individuals to properly deliver it to people—consistently, correctly, safely. We train longer, specialize more, use ever-advancing technologies, and still we fail.


Atul Gawande makes a compelling argument that we can do better, using the simplest of methods: the checklist. In riveting stories, he reveals what checklists can do, what they can't, and how they could bring about striking improvements in a variety of fields, from medicine and disaster recovery to professions and businesses of all kinds. And the insights are making a difference. Already, a simple surgical checklist from the World Health Organization designed by following the ideas described here has been adopted in more than twenty countries as a standard for care and has been heralded as "the biggest clinical invention in thirty years" (The Independent).
24) Do Less Achieve More
Life was meant to be easy!In our modern age of rapid change and cutthroat competition, we often busy ourselves to the point of exhaustion in the belief that sucess comes only at the expense of a balanced lifestyle. Yet the most successful people do not necessarily work harder. In Do Less, Achieve More,international bestselling author Chin-Ning Chu explains how to avert this cycle and learn instead to be peaceful and productive at the same time.


Learn how to:

Use the Three Secrets to unlock your postential
Center yourself in your job, focus your actions, and balance your life
Achieve your goals with less work and worry
Have the time and peace of mind to enjoy the fruits of your labor
25) Death By Meeting
In his latest page-turning work of business fiction, best-selling author Patrick Lencioni provides readers with another powerful and thought-provoking book, this one centered around a cure for the most painful yet underestimated problem of modern business: bad meetings.  And what he suggests is both simple and revolutionary.


Casey McDaniel, the founder and CEO of Yip Software, is in the midst of a problem he created, but one he doesn't know how to solve.  And he doesn't know where or who to turn to for advice.  His staff can't help him; they're as dumbfounded as he is by their tortuous meetings.


Then an unlikely advisor, Will Peterson, enters Casey's world.  When he proposes an unconventional, even radical, approach to solving the meeting problem, Casey is just desperate enough to listen.


As in his other books, Lencioni provides a framework for his groundbreaking model, and makes it applicable to the real world.  Death by Meeting is nothing short of a blueprint for leaders who want to eliminate waste and frustration among their teams, and create environments of engagement and passion.
26) The Slight Edge
Why is it that some people make dream after dream come true, while others just continue dreaming and spend their lives building dreams for someone else? One simple reason, those that are "successful" have found their SLIGHT EDGE! This book is not just another self-help, motivation tool of methods you must to learn in order to make it up the path of success.The Slight Edge simply shows you how to create powerful results from the simple daily activities of your life, by using tools that are already within you. And all you need to make that happen? Discover that "one" thing that will help you achieve that goal, realize a life-long dream or propel you up the ladder to success.


Once you got it, then you will discover how your philosophy… creates your attitude… creates your actions… creates your results… creates YOUR LIFE! Plus, Jeff shares with you "the key" that will make all of the other self-help information you read, watch and hear actually work in your life!
27) Never Eat Alone
Do you want to get ahead in life?Climb the ladder to personal success?


The secret, master networker Keith Ferrazzi claims, is in reaching out to other people. As Ferrazzi discovered early in life, what distinguishes highly successful people from everyone else is the way they use the power of relationships—so that everyone wins.


In Never Eat Alone, Ferrazzi lays out the specific steps—and inner mindset—he uses to reach out to connect with the thousands of colleagues, friends, and associates on his Rolodex, people he has helped and who have helped him.


The son of a small-town steelworker and a cleaning lady, Ferrazzi first used his remarkable ability to connect with others to pave the way to a scholarship at Yale, a Harvard MBA, and several top executive posts. Not yet out of his thirties, he developed a network of relationships that stretched from Washington's corridors of power to Hollywood's A-list, leading to him being named one of Crain's 40 Under 40 and selected as a Global Leader for Tomorrow by the Davos World Economic Forum.
28) The Richest Men Who Ever Lived
In this short, powerful book, multimillionaire and bestselling author Steven K. Scott reveals King Solomon's breakthrough strategies to achieve a life of financial success and personal fulfillment.


Steve Scott flunked out of every job he held in his first six years after college. He couldn't succeed no matter how hard he tried. Then Dr. Gary Smalley challenged him to study the book of Proverbs, promising that in doing so he would achieve greater success and happiness than he had ever known. That promise came true, making Scott a millionaire many times over.


In The Richest Man Who Ever Lived, Scott reveals Solomon's key for winning every race, explains how to resolve conflicts and turn enemies into allies, and discloses the five qualities essential to becoming a valued and admired person at work and in your personal life. Scott illustrates each of Solomon's insights and strategies with anecdotes about his personal successes and failures, as well as those of such extraordinary people as Benjamin Franklin, Thomas Edison, Oprah Winfrey, Bill Gates, and Steven Spielberg.
29) Secrets Of Simplicity
| | |
| --- | --- |
| | Bulging in-boxes, out-of-control stress, and even climate change serve as reminders that when it comes to being happy and healthy, less is more. In this interactive journal, organization expert Mary Carlomagno leads readers on a journey toward release and discovery. Guided by the principle that the way you spend your time and money should reflect your true priorities, Secrets of Simplicity shows how to make practical changes to unburden your closets and calendars and make room for what's really important. Readers can record their successes as they de-clutter their homes and in the process their minds. |
30) The Thank You Economy
The Thank You Economy is about something big, something greater than any single revolutionary platform. It isn't some abstract concept or wacky business strategy—it's real, and every one of us is doing business in it every day, whether we choose to recognize it or not. It's the way we communicate, the way we buy and sell, the way businesses and consumers interact online and offline. The Internet, where The Thank You Economywas born, has given consumers back their voice, and the tremendous power of their opinions via social media means that companies and brands have to compete on a whole different level than they used to.


Gone are the days when a blizzard of marketing dollars could be used to overwhelm the airwaves, shut out the competition, and grab customer awareness. Now customers' demands for authenticity, originality, creativity, honesty, and good intent have made it necessary for companies and brands to revert to a level of customer service rarely seen since our great-grandparents' day, when business owners often knew their customers personally, and gave them individual attention.


Here renowned entrepreneur Gary Vaynerchuk reveals how companies big and small can scale that kind of personal, one-on-one attention to their entire customer base, no matter how large, using the same social media platforms that carry consumer word of mouth. The Thank You Economy offers compelling, data-driven evidence that we have entered into an entirely new business era, one in which the companies that see the biggest returns won't be the ones that can throw the most money at an advertising campaign, but will be those that can prove they care about their customers more than anyone else. The businesses and brands that harness the word-of-mouth power from social media, those that can shift their culture to be more customer-aware and fan-friendly, will pull away from the pack and profit in today's markets.
31) Empire State Of Mind
Jay-Z is one of the most recognizable names in entertainment. He's been called one of the greatest rappers of all time, but music may end up as just a small part of a brilliant career. His combination of intelligence, instinct, and swagger have earned him a chain of nightclubs, a stake in the New Jersey Nets, and the status of a media mogul. Amazingly, he honed his business philosophy not at a fancy B school, but on the streets of Brooklyn, New York as a crack dealer in the 1980s.


Empire State of Mind is the story behind Jay-Z's rise to the top as told by the people who lived it with him-the childhood friend who got him into the drug trade, the DJ who convinced him to stop dealing and focus on music, Damon Dash, Fab Five Freddie, and other hip-hop and business innovators.


Jay-Z's story is compelling not just because of his celebrity, but also because it is a blueprint for success in any setting-a classic rags-to- riches American dream.
32) Win: The Key Principles to Take Your Business from Ordinary to Extraordinary
From the New York Times bestselling author and top pollster Dr. Frank Luntz comes an unprecedented examination of communication excellence and how top performers win in all areas of human endeavor by utilizing superb communication skills. From Mike Bloomberg and Arnold Schwarzenegger to business icons Rupert Murdoch, Steve Wynn, and Fred Smith; to the CEOs of MGM Resorts, J. Crew, and Gibson Guitar; to legendary sports superstars like Larry Bird, Jimmy Connors, and Mike Richter; to media legends Roger Ailes, Don Imus, and dozens more, Luntz tells their stories–in their own words–and demonstrates how their style of operation and communication is absolutely essential to their success. Luntz makes it clear that following the rules of effective communication is indispensable in any successful human endeavor.


Dr. Luntz offers more than seventy new "words that work" for private one-on-one meetings with your boss, for public presentations to hundreds of colleagues, or for television appearances that reach millions. There are more than three dozen specific lessons and recommendations–and each one directly illustrates the nine essential action-oriented principles of winning at every level: People-Centered, Paradigm-Breaking, Prioritizing, Perfection, Partnerships, Passion, Persuasion, Persistence, and Principled Actions.


Do you have what it takes? Win is an unprecedented examination of the art, science, and language of winning, and a must-have for people who want to understand and emulate the winners of today.
33) The Orange Revolution
From New York Times bestselling authors and renowned leadership consultants Adrian Gostick and Chester Elton comes a groundbreaking guide to building high-performance teams. What is the true driver of a thriving organization's exceptional success? Is it a genius leader? An iron-clad business plan? Gostick and Elton shatter these preconceptions of corporate achievement. Their research shows that breakthrough success is guided by a particular breed of high-performing team that generates its own momentum—an engaged group of colleagues in the trenches, working passionately together to pursue a shared vision. Their research also shows that only 20 percent of teams are working anywhere near this optimal capacity. How can your team become one of them?


Based on a groundbreaking 350,000-person study by the Best Companies Group, as well as extraordinary research into exceptional teams at leading companies, including Zappos.com, Pepsi Beverages Company, and Madison Square Garden, the authors have determined a key set of characteristics displayed by members of breakthrough teams, and have identified a set of rules great teams live by, which generate a culture of positive teamwork and lead to extraordinary results. Using a wealth of specific stories from the breakthrough teams they studied, they reveal in detail how these teams operate and how managers can transform their own teams into such high performers by fostering:Stronger clarity of goals, Greater trust among team members, More open and honest dialogue, Stronger accountability for all team membersPurpose-based recognition of team members' contributions.


The remarkable stories they tell about these teams in action provide a simple and powerful step-by-step guide to taking your team to the breakthrough level, igniting the passion and vision to bring about an Orange Revolution.
34) The Little Big Things
Tom's new book, The Little BIG Things, is a compendium of 163 ways to pursue excellence—with tips ranging from the blatantly obvious, "Show Up! (It's a Start.)" and "It's All About … the Quality of the Workforce," to the wildly counterintuitive, "Boring Is Beautiful" and "Reward DNK (Do Not Know)," to the often repeated, "The Customer Is 'She.'" Begun as a repackaging of the Success Tips from our blog, this book became so much more as Tom worked and reworked its contents.


Now, its main message is that EXCELLENCE is the result of many small tasks, all of which can be practiced and mastered. The Little BIG Things are meant to be sampled, a bit at a time. As Tom says in the Introduction, "My colleagues and I mostly expect you to read the book while sitting on the toilet. (Literally or figuratively.) That is, we hardly imagine that you'll breathlessly read the whole thing from start to finish. Instead, I imagine you'll look at this idea or that—and I obviously hope that a few will be compelling enough to induce you to take action."
35) The Daily Carrot Principle
From the authors of the smash bestseller The Carrot Principle comes an inspiring and lively page-a-day guide to harnessing the remarkable power of the carrot—taking yourself and your team to new heights of success in work and life. Based on their twenty years of experience teaching leaders at Fortune 100 companies, as well as one of the largest research studies ever conducted on workplace satisfaction, Gostick and Elton share a wealth of wisdom about simple but amazingly effective ways to boost your productivity and work satisfaction by setting clear goals, communicating effectively, building trust, and offering recognition in ways that make others feel appreciated and motivated.


Each engaging page of The Daily Carrot Principle features a core kernel of wisdom, enlivened by thoughtful and witty quotes from the likes of Thomas Edison, Rosabeth Moss Kanter, Jim Collins, and Oprah Winfrey, plus a bonanza of insights from standout managers and employees the authors have studied. An easy-to-implement "carrot action" ends each page, providing the simple steps to begin applying this wealth of wisdom immediately.


Whether you are a business leader, team member, student, mom or dad, or anyone hoping to achieve more in your life, this book will be an inspiring and practical guide to unleashing your hidden potential and leading a richer life.
36) Advanced Selling Strategies
Strategy, tactics, and mental preparedness separate superior salespeople from the average — and with technological advances evening the competition, the selling edge is now more important than ever. Drawing on his own successful sales career and on his extensive experience as a sales consultant and seminar leader, Brian Tracy has developed the most comprehensive and effective approach to selling ever created.


Advanced Selling Strategies provides you with the techniques and tools used by top salespeople in every industry — methods that net immediate and spectacular results.


This book explains how to:


* Develop the self-image to give you the edge in every sales situation


* Concentrate on the customer's emotional factors to ensure better sales results


* Identify your customer's most pressing concerns and position your product or service to fill those needs


A MUST READ FOR SALESPEOPLE AND BUSINESSPEOPLE ALIKE.
37) Go Givers Sell More
With their national bestseller The Go-Giver, Bob Burg and John David Mann took the business world by storm, showing that giving is the most fulfilling and effective path to success. That simple, profound story has inspired hundreds of thousands of readers around the world-but some have wondered how its lessons stand up to the tough challenges of everyday real-world business.


Now Burg and Mann answer that question in Go-Givers Sell More, a practical guide that makes giving the cornerstone of a powerful and effective approach to selling.


Most of us think of sales as convincing potential customers to do something they don't really want to. This mentality sets up an adversarial relationship and makes the sales process much harder than it has to be.


As Burg and Mann demonstrate, it's far more productive (and satisfying) when salespeople think like Go-Givers. Cultivate a trusting relationship and focus exclusively on creating value for the other person, say the authors, and great results will follow automatically.


Drawing on a wide range of examples of real-life salespeople who have prospered by giving more, Burg and Mann offer tips and strategies that anyone in sales can start applying right away.
38) 48 Laws Of Power
Amoral, cunning, ruthless, and instructive, this piercing work distills three thousand years of the history of power in to forty-eight well explicated laws. As attention-grabbing in its design as it is in its content, this bold volume outlines the laws of power in their unvarnished essence, synthesizing the philosophies of Machiavelli, Sun-tzu, Carl von Clausewitz, and other great thinkers.


Some laws teach the need for prudence ("Law 1: Never Outshine the Master"), the virtue of stealth ("Law 3: Conceal Your Intentions"), and many demand the total absence of mercy ("Law 15: Crush Your Enemy Totally"), but like it or not, all have applications in real life.


Illustrated through the tactics of Queen Elizabeth I, Henry Kissinger, P. T. Barnum, and other famous figures who have wielded–or been victimized by–power, these laws will fascinate any reader interested in gaining, observing, or defending against ultimate control.
39) The Presentation Secrets Of Steve Jobs
Former Apple CEO Steve Jobs's wildly popular presentations have set a new global gold standard—and now this step-by-step guide shows you exactly how to use his crowd-pleasing techniques in your own presentations.


The Presentation Secrets of Steve Jobs is as close as you'll ever get to having the master presenter himself speak directly in your ear. Communications expert Carmine Gallo has studied and analyzed the very best of Jobs's performances, offering point-by-point examples, tried-and-true techniques, and proven presentation secrets that work every time.


With this revolutionary approach, you'll be surprised at how easy it is to sell your ideas, share your enthusiasm, and wow your audience the Steve Jobs way.


"Now you can learn from the best there is—both Jobs and Gallo. No matter whether you are a novice presenter or a professional speaker like me, you will read and reread this book with the same enthusiasm that people bring to their iPods."
40) Shut Up Stop Whining And Get A Life
Shut Up, Stop Whining, and Get a Lifewas immediately hailed as "not your average self-help book" and demanded attention and praise right out of the gate. It is now considered one of the icons of the personal development movement. Now, Larry Winget is back with his signature caustic, no-nonsense, hilarious style, which earned him the titles "Pitbull of Personal Development?" and "World's Only Irritational Speaker?." Winget's "get off your butt and go to work" approach to self-improvement boils success down to a simple formula: Everything in your life gets better when you get better.

Get tangible advice from one of the world's most successful speakers and the author of five bestselling books and television personality.
Learn the keys to turning your life, money and business around.
Stop making excuses, stop blaming others and take responsibility for your life and your results

The brutal advice he offers has changed the lives of millions of people and increased sales for countless businesses. In this Second Edition of Shut Up, Stop Whining, and Get a Life, Winget takes the same principles and expands the lessons with brand new examples, stories, and added wisdom. It may sound ruthless, but your life is your own fault and if you shut up, stop whining, and take action you can create a better life.
41) Robert Collier Letter Book
| | |
| --- | --- |
| | A book for the business man who already knows the theory of letter writing but is looking for more effective says of putting it into practice. It shows successful ways of selling all manner of products through proper advertising. |
42) The Sales Bible
Sales guru Jeffrey Gitomer's bestselling classic is now available in paperbackJeffrey Gitomer's Sales Bible was listed as one of "The Ten Books Every Salesperson Should Own and Read" by the Dale Carnegie Sales Advantage Program. Now completely revised, this book is available for the first time in paperback. The Sales Biblehas helped tens of thousands of salespeople all over the world reach their potential and close the big deal. Gitomer gives sales professionals the right answers to the toughest questions:

How to make sales in any economic environment
Twenty-five ways to get that most-elusive appointment
Top-down selling
How to fill the sales pipeline with prospects ready to buy
How to use the right questions to make more sales in half the time
This book is everything its title claims to be
43) Failing Forward
| | |
| --- | --- |
| | The major difference between achieving people and average people is their perception of and response to failure. John C. Maxwell covers the top reasons people fail and shows how to master fear instead of being mastered by it. Listeners will discover that positive benefits can accompany negative experiences-if you have the right attitude. Chock full of action suggestions and real-life stories, Failing Forward will help men and women move beyond mistakes to fulfill their potential and achieve success. |
44) Aftershock: Protect Yourself and Profit in the Next Global Financial Meltdown
While the "experts" want us to believe that all is well (or will be soon), nothing could be further from the truth. The worldwide financial crisis of 2008 and 2009 was just a sneak preview of what is to come. For those who act quickly and correctly, there is still time to protect yourself, your family, and your business in the next global money meltdown. Updated and fully revised, this Second Edition of the Wall Street Journal business bestseller Aftershock can help you:

Protect and grow your assets before, during, and after the next global financial crisis
Spot and cash in on the best new investment opportunities
Know which jobs, careers, and business sectors will fare the best
Profit rather than lose when asset bubbles collapse around the world
45) Secrets Of Power Negotiating
Roger Dawson's Secrets of Power Negotiating has changed the way American business thinks about negotiating. Thinking "win-win"–looking for that magical third solution in which everyone wins but nobody loses–can be a naive and ultimately unsuccessful approach in today's tough business environment. Power Negotiating teaches that the way you negotiate can get you everything you want and still convince the other side that they won also.This third edition has been completely revised and updated to reflect the changing dynamics of business today. New and expanded sections include:

Twenty sure-fire negotiating gambits.
How to negotiate over the telephone, by e-mail, and via instant messaging.
How to read body language.
Listening to hidden meanings in conversation.
Dealing with people from other cultures.
How to become an expert mediator.



Secrets of Power Negotiating covers every aspect of the negotiating process with practical, proven advice, from beginning steps to critical final moves: how to recognize unethical tactics, key principles of the Power Negotiating strategy, why money is not as important as everyone thinks, negotiating pressure points, understanding the other party and gaining the upper hand, and analyses of different negotiating styles.
46) The Dynamic Laws Of Prosperity
Imagine sitting in the lap of your favorite grandparent and learning the secrets to a magnificent, abundant life. Catherine Ponder writes in such a loving gentle way. The secrets she reveals are not secrets at all but universal truths for health, love, success and peace. As she explores these dynamic laws of prosperity she shares actual success stories to help those of us who are uncertain. There is no flowery prose here. Just plenty of practical advice for using Divine power to overcome difficulties and achieve happiness. Everyone can benefit from this book.


First published in 1962, and revised and updated by the author in 1985, THE DYNAMIC LAWS OF PROSPERITY presents basic laws of prosperity in clear language for the modern reader.
47) Oglivy On Advertising
 A candid and indispensable primer on all aspects of advertising from the man Time has called "the most sought after wizard in the business".


David Ogilvy's life is inspirational. He was a college dropout, former chef and former door-to-door salesman who became a copywriter and founded the largest advertising agency in the world. So, when David Ogilvy writes about advertising, it is well worth studying what he has to say.


David Ogilvy did not believe that advertising should be totally guesswork. His firm, Ogilvy and Mather, conducted extensive research on what really works, and then shared their findings with the world. It is amazing how the advertising industry has ignored this information. Ogilvy also believed that people who are interested in advertising as a career should become students of advertising. Advertising executives who refuse to study the principles of the profession are as foolish as a person who hangs a shingle to practice medicine without going to medical school and studying medical developments. On the other hand, he found the quality of coursework and textbooks on advertising at universities to be poor.


He believed people who enter the advertising profession should work in direct response advertising for at least a year to learn techniques that really work. Direct response advertising is the only type that produces measurable results.
48) Breakthrough Advertising: How to Write Ads That Shatter Traditions and Sales Records
Would it help you to know how one of the greatest copywriters on the planet consistently wrote breakthrough headlines and ads that blasted his competitors out of the water, so you can do it too?


Now You Can Quickly Tap Into the Brilliant Mind Of Billion Dollar Advertising "Einstein"– Eugene Schwartz!


Faster Than A New York Minute, You'll Discover How You Can Instantly Zap Your Headlines With Sizzle That Sells, Launch Copy That Zings Like A Laser-Beam To The Heart Of Your Target Market And Sparks Their Urge To Buy, So YOUR Explosive Copywriting or Marketing Career Rockets Into The Stratosphere!
49) Smart Parenting Smarter Kids
Every week new discoveries about the brain make the news, often promising parents the latest "right" way to nurture their kids' developing brains and behavior. And every day there's a new technology that demands your child's attention, a new game or toy that purports to make your kid smarter, and a new snack promising to be healthy as well as tasty.


How's a busy parent to make heads or tails of all these claims? You turn to Dr. David Walsh, an expert at translating the headline-making, cutting-edge findings into practical suggestions for parenting today. In his previous bestseller, Why Do They Act That Way?, Walsh showed how to manage the difficult teenage years by understanding how the adolescent brain develops. Now he's written a complete guide to parenting from birth through the teen years, with recommendations that will help maximize any child's potential.


Smart Parenting, Smarter Kids doesn't just describe new research findings or explain interesting brain facts. It equips parents with usable information across a range of topics, like exercise, nutrition, play, sleep, stress, self-discipline, emotional intelligence, and connection. Some discoveries in neuroscience confirm age-old parental wisdom while others may prompt you to make immediate changes.
50) Your Child's Growing Mind
The classic guide to understanding children's mental development is now updated and better than ever!


Hailed by parents and educators, Your Child's Growing Mindis a window into the fascinating process of brain development and learning. It looks at the roots of emotion, intelligence, and creativity, translating the most current scientific research into practical suggestions for parents and teachers.


Dr. Healy also addresses academic learning, offering countless suggestions for how parents can help without pushing. She explains the building blocks of reading, writing, spelling, and mathematics and shows how to help youngsters of all ages develop motivation, attention, critical thinking, and problem-solving skills.


Using the science of childhood development, she also examines today's hot issues, including learning disabilities, ADHD, influences of electronic media, and the hazards of forced early learning. From infancy to adolescence, this is the perfect guide to helping and enjoying a youngster's mental, personal, and academic growth.
51) Creating Magic
"It's not the magic that makes it work; it's the way we work that makes it magic.


"The secret for creating "magic" in our careers, our organizations, and our lives is simple: outstanding leadership—the kind that inspires employees, delights customers, and achieves extraordinary business results.


No one knows more about this kind of leadership than Lee Cockerell, the man who ran Walt Disney World® Resort operations for over a decade. And in Creating Magic, he shares the leadership principles that not only guided his own journey from a poor farm boy in Oklahoma to the head of operations for a multibillion dollar enterprise, but that also soon came to form the cultural bedrock of the world's number one vacation destination. But as Lee demonstrates, great leadership isn't about mastering impossibly complex management theories. We can all become outstanding leaders by following the ten practical, common sense strategies outlined in this remarkable book.
52) The Long Tail
 The New York Times bestseller that introduced the business world to a future that's already here–now in paperback with a new chapter about Long Tail Marketing and a new epilogue.


Winner of the Gerald Loeb Award for Best Business Book of the Year.


In the most important business book since The Tipping Point, Chris Anderson shows how the future of commerce and culture isn't in hits, the high-volume head of a traditional demand curve, but in what used to be regarded as misses–the endlessly long tail of that same curve.