In my humble but strong opinion these days, especially our younger generation is lacking something that's CRITICAL to success.
And it happens to be a very big pet peeve of mine at the same time.
Can you guess?
It's "Hard Work and Dedication"
Everybody these days seem to want to earn it the easy way.
Everybody wants the "push button success"
They want to be an overnight success.
When my mom and I moved to this great country in 1985 we had less than $500 in our pockets.
I am VERY proud to say that I have had some very odd jobs just to make ends meet at a very young age.
I am very proud to say "I earned it the hard way", and "I am self made".
When I say "self made" I don't mean that I did it all by myself.
I owe it all to the man above, my super mom who always pushed me to be my best, and everyone who has helped me, mentored me and guided me along the way.
(AND A BIG THANKS TO MY SPERM DONOR (HE DOESN'T DESERVE THE TITLE) WHO LEFT ME WHEN I WAS 3 YEARS OLD AND I NEVER GOT TO SEE HIM AGAIN. HE TAUGHT ME EXACTLY THE KIND OF FATHER I DON'T WANT TO BE.)
But what I do mean "self made" is that I didn't "screw anyone on the way to the top"
I didn't steal, cheat, or deceived anyone in anyway.
I never compromised my "core values".
People always ask me "Sam, you don't workout that hard how can you look so good"
or…..
"Sam, you don't work that hard, how can do you provide such a good lifestyle for your family?"
WHAT THEY DON'T KNOW IS THE QUARTER CENTURY OF HARD WORK AND DEDICATION I PUT IN WORKING ON MY CRAFT.
Like I said before, NOW DAYS EVERYONE WANTS THINGS THE EASY WAY.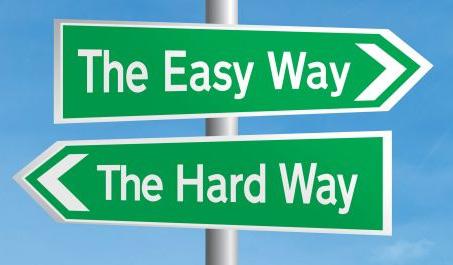 This quote says it best…..
"What comes easy won't last. What Lasts, WONT COME EASY! It's not the Title or the Ring..It's the Person you Become!!"
When they did a study of the Lottery winners they found that almost all of them eventually went broke again.
Why do you suppose?
Cuz they missed the most important step.
And that step is "the process of getting there"
In life THE PROCESS is always infinitely more important than the destination.
On the opposite side of the spectrum you have people like Donald Trump go bankrupt but somehow, someway they always find the way back to the top.
They learned THE PROCESS.
Like I said before. when fitness pros from all around the world come visit me for a VIP day, they are often amazed by the simplicity, fun factor and profitability of my business.
They are in AWE.
ANY IDIOT CAN MAKE A SIMPLE THING MORE COMPLEX AND COMPLICATED.
but….
BRILLIANCE IS WHEN YOU CAN SIMPLIFY SOMETHING THAT'S COMPLEX.
And that my friend is called MASTERY.
That's when you make what appear to be hard to others look EASY.
Kind a like when you see FLOYD MAYWEATHER in the ring.
He is such a master at his craft that he makes it "look easy"
If you haven't read it yet, I highly recommend reading a book called "Mastery" by Robert Green.
Sam,
PS – If you're ready to "make it look easy" email my right hand man XavierRSanchez@gmail.com to schedule a VIP day with me. I will simply show you how to massively increase your income, all while having a BLAST in your business.