Guest blog post by: Luka Hocevar www.ThePackFitnessBusiness.com
Lately I've been seeing more and more fitness info marketing on theoretical methods that could potentially work.
I guess there are a time and a place for that too as it can get some creative juices flowing. But some of the shit is just ridiculous and people are starting to make things up just to be different and controversial. Many of the folks don't even own gyms anymore, some never did, and others aren't really making things happen. I laugh at some of the stuff that's being thrown out there.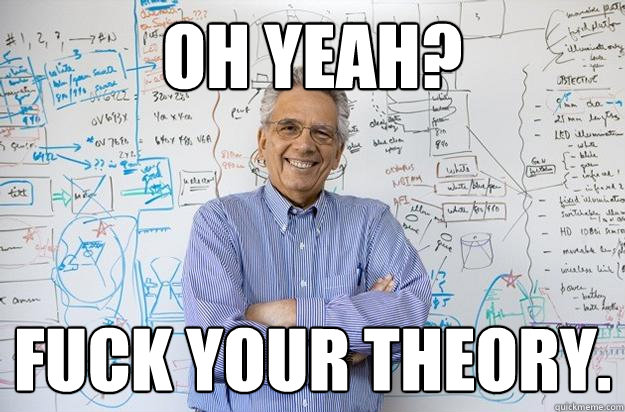 I'm not a fan of negativity or shitting on others so I'm keeping that short. Let's redirect this conversation.
When I write I like to write things that make you think and really dig deep into your mind, heart and soul, things that inspire you, or give you actual strategies that have worked and are working in my business.
Maybe it's because it's the type of things I like to read and help me on my journey to changing more lives through fitness while also living my own best life.
Today I'm going to give you a strategy that can bring in money on the front end as well as convert on the back end to higher priced packages (semi-private, private personal training).
I'll be honest that I haven't ran the official program yet but we had some clients in the beta with amazing results and now there are already 23 of our members on the waiting list and they know the program will be $400+ for less than a month because I mentioned it in a teaser, which is proof that it will be successful to say the least. More about promoting it later on.
The program will be called the Vigor Ground Incubator – 29 Days to a Complete Body Transformation…and then some!
I know there are a number of short-term programs out there and I wanted to make sure there is a difference in the Incubator. We coach mindset and change of habits, nutrition, accountability (on a daily basis) as well as all the training components. There is submersion into the transformation in this program as the client gets:
–          3 to 4 semi private personal training sessions/week
–          Unlimited access to our group training and boot camp training
–          Weekly mindset and habit changing lessons and tasks
–          Daily nutritional accountability
–          Weekly nutritional meetings and assessments
–          Membership group with constant communication
–          Access to trainers
–          Bonus outdoor training
–          Etc.
Whatever we're charging for the above program is nowhere near its value. It's honestly 5-10x the value we're charging. And because the barrier to entry is higher with limited spaces, the quality of the lead will be much better (as well as over-delivering on the service of current members).
Remember though, people still don't like commitment and would rather pay for something that is short term and close ended, just like this program. Then you have an opportunity to blow them away with the results they will receive, the experience, support and appreciation they will get while being a part of your gym. WOW them all day long!
A quick disclaimer; if you're not getting people results because you're not great at your craft and you don't care for your members, then:
1.Get better (every day) or get out the fitness industry.
2. This strategy won't work because all you'll be doing is showing how much you suck and each person will tell another 11 people (that's the average). What it does guarantee is that a lot of people will know how much you suck.
3. If I see you, I'm laying the smack down on you for disrespecting the industry I love!
Disrespect the industry and I'm going Hulk on you!
Ok, the tension has left my body so I can continue now….
There are a number of reasons I wanted to put the Incubator program together:
–          To help more people make serious habit changes and a profound transformation in a short amount of time to get them motivated and inspired for continuous success
–          Implement all the things that I have been studying for the last 4 months on mindset, habits, nutrition and training. I'm constantly getting better at my craft and I want to use my knowledge and expertise to get clients better and better results and change their life.
–          There is no better lead generation strategy (quality leads that is) than short end programs that deliver a ton of value, build the uniqueness of your business, the experience, are not long term commitment based, and make the prospects have to separate themselves from money, and get people amazing RESULTS (in no particular order)
–          It gets cash flow in on the front end
–          The program is high end, higher priced with a ton of value, so the goal is to convert prospects into semi-private training members and build that side of the business up (this is the direction I'm moving to more and more)
–          Our current boot camp members that decide to do the program will automatically become interested in the more individualized semi-private programs
–          It sounds cool as shit!
–          I can make it better and better, continue to run it and increase revenue, sign up more members, systemize it, package and help other fit pro's crush it with this system while adding another revenue stream to my income.
I like happy people and I like making it rain, so this fits the occassion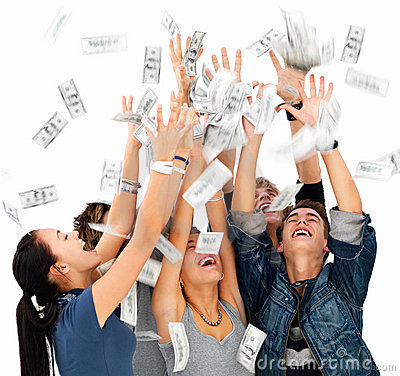 I think that's a few pretty great reasons. Essentially it's helping more people out while adding a great value; at the same time the person has a chance to experience your gym for 29 days (most people make a decision on joining within the first week).
It's important to note that a big reason for coming up with something like this was also listening to our members who were looking for more attention, more submersion into a program where they have even more accountability than our transformation contests.
Once you have created the program you'll market it and get the word out. What you want to do is create a waiting list with a limited amount of spaces available for the program (we will honestly be able to take around 30-40 people max.). The people on the waiting list will have early notification to sign up.
Promote it through all the avenues that you have available. For us it is:
–          Newsletter list
–          Website/blog
–          Squeeze Page
–          Facebook business and personal page
–          Posters in gym
–          Announcement board in gym
–          Text messaging software
–          Have your trainers announce it after every boot camp and group personal training session
–          JV partners you can collaborate with
Then after you have got the BUZZ going, announce a free seminar. Ours will be called "The Ultimate Vigorous Transformation Blueprint: Change Your Mind, Your Habits, Get Lean and Toned….and Stay That Way!"
Create a kick ass Powerpoint with great info on mindset, changing habits, training and nutrition. Give applicable, useful information that people can take away and use. Solidify yourself as an expert!
Our goal for the seminar is to bring in over a 100 people just through virally spreading the word, the newsletter, Facebook and having our clients tell their friends, family, etc. about it.
At the end of the seminar we will announce the launch date of the Incubator program and give people an opportunity to sign up and let them know there is only so many spaces left. If it is full (because of the waiting list promo you already gave an opportunity to join), then you start a new waiting list and give them the next start date!
As I mentioned before, we haven't even announced the program, just mentioned it and we already have over 20 people on the wait list. No push on Facebook, newsletter, no free seminar, etc. I know this will do great because the value is enormous and it will help people transform, change habits and continue to look great.

On another note, would you be interested in the 29 Day Incubator Program if it was done-for-you and you just had to follow the steps and launch it, make money on the front end and have the opportunity to up-sell high level leads into your higher priced programs?
Guest blog post by: Luka Hocevar  www.ThePackFitnessBusiness.com