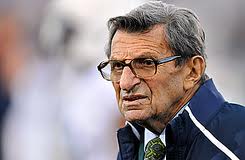 As many of you know,  I attended Penn State from 1991-1996 and graduated with a BS in Premed and a minor in nutrition. Even back then we made fun of Joe's age. No one saw this coming…..
Please read this entire post and leave me a comment. Would love to hear your thoughts.
If you turned on any news station, picked up a newspaper or logged on to the Internet over the past couple of days what did you see? Headlines read, "Joe Paterno, Penn States legendary head coach has been fired." After 46 years as Penn States head football coach, the board of trustees decided to terminate Paterno because of the 2002 sexual allegations against his former assistant coach, Jerry Sandusky. It's not the allegation itself that caused the termination, but how Coach Paterno handled it or better yet, didn't handle it.
Sandusky, Paterno's assistant coach for 30 years, was arrested Wednesday on allegations of more than 40 accounts of sex with a minor. In 2002, a graduate assistant witnessed one of these acts and reported it to Coach Paterno who then reported it to his superior, Gary Schultz and the Athletic Director, Tim Curley who both said they would investigate and handle it. So, the question here is, should Joe Paterno be held accountable for not reporting the incident to outside authorities?
Coach Paterno, known as "Joe Pa" started his coaching career with Penn State in 1950. He has been a coach for 62 years with the same university and has truly become college football's icon. His passion and purpose goes well beyond just football. Although he is a famed football coach and one of the most revered sports figures in the United States, he is also a strong believer in honesty, perseverance, and education.
You see Paterno fulfilled his legal obligation by informing his superior (Schultz) of the Sandusky allegation. But did he meet his moral obligation as a well-known sports icon and role model when he didn't notify the police?
It has been said that everyone has a price tag; meaning money can overpower our thinking, our moral responsibility as human beings. Isn't that what happen in the Conrad Murray case? You know, Michael Jackson's doctor who administered a fatal dose of propofol.  Murray's price tag was $150,000 a month and Michael's ended up being his life!
Joe Paterno has 409 victories as the head coach of Penn State. His overall stats are astronomical. He was the first football coach named "Sportsman of the Year by Sports Illustrated magazine and in 2007 was inducted into the College Hall of Fame. And let me tell you, as a college football coach his salary wasn't too shabby either, being reported in 2007 at just under $513,000 a year.
Joe's passion and purpose was more than just winning football games. He is highly regarded for his contributions to academic programs at Penn State as well. He took a learning experience from his own college days at Brown University and brought it on board at Penn State. It was called the "Grand Experiment" and basically brought athletics and academics together with mutual importance. This program consistently proved academic success compared to other division I-A schools. In 2008 Penn State's four year graduation rate was 78% which exceeded the average 67% of division I-A schools.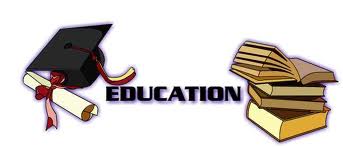 Joe made it clear to his athletes about the importance of education and saw that his athletes attended class and devoted the proper amount of time to studying so they would graduate with a meaningful degree. He states he measures team success not by athletic prowess but by the number of productive citizens who make a contribution to society.
Paterno's work ethics really do raise the bar not just in collegiate programs but for us as personal trainers and fitness entrepreneurs as well. His determination and drive is the reason he has maintained his coaching position for 62 years. Hi determination and perseverance is something we all can learn from.
Check this out. In 2006 Paterno was involved in a sideline collision where his knee was struck by a linebacker. He was 79 years old and suffered a fractured shin bone and damaged knee ligaments. But that didn't prevent him from coaching the 2007 Outback Bowl from the press box.
In 2008 Paterno underwent hip replacement surgery after spraining his leg demonstrating onside kicks during practice. Again, his coaching did not suffer. He coached the remainder of the 2009 Rose Bowl from the press box.
Paterno was injured again in August of 2011 after colliding with a player during practice. He suffered hairline fractures to his hip and shoulder and guess what? When the regular season started he was on the sidelines coaching from a wheelchair.
These examples are a reflection of his passion; his desire to be the best and not let anything stand in his way. All American linebacker Greg Buttle said about Paterno, "He's putting together this winning program, but meanwhile he's teaching 17-, 18-, 19- year olds how not to screw their lives up, how important education is, how important it is to have social acumen."
We can learn a lot about success just by watching Coach Paterno. Like a true leader, he leads by example. His passion for his work is inspiring to others. One of Joe's philosophies is, "If you take care of the little things, the big things will take care of themselves. His ability to pay attention to meticulous details is one of the reasons he is so successful. His tenacious work ethic makes it obvious as to why Paterno has been a model for future generations.
Coach Paterno has been offered many NFL head coaching jobs which he has turned down proving his commitment to Penn State is remarkable. Even rival Ohio State coach, Jim Tressel said, "It's incredible to think about the commitment he's had to Penn State, the growth he's fostered and nurtured. Paterno's legacy has made an impact on members of the younger generation as well."
 As a trainer or business owner, we work hard and want to be just as successful and a fitness icon. But if is sacrificing your dignity by turning your eye to what is morally right just to salvage your career or business worth it? What price tag do you put on success? There is a lot to learn from this legendary icon. His passion is unbelievable, but was that moment of silence worth years of dignity? The truth eventually catches up and then what?
As fitness entrepreneurs, we may not have 62 years of greatness just yet, but once we do, wouldn't it be better to leave a legacy and be known as the best in the business for our passion and good we did for our clients and society? I think we can agree that all of us are passionate about what we do and it is that passion that has made us successful as fitness professionals.
Passion drove Paterno to wealth and success and even though he was known to be very generous with his money and time, is this also was caused him to take a blind eye to reality? His reputation as well as Penn States would have been severely damaged had this scandal materialized back in 2002.  It's like he did his due diligence by telling his superior and nothing more and then let his superiors sweep it under the rug. He remained focus on what he did best, coach and teach the student athletes of Penn State. But now after 62 years of coaching and in his last year of retirement how will he be remembered?
Sometimes when shit goes down, even when it involves a close friend or business partner of many years, you have to make it personal and ask yourself, "if the roles were reversed and the victim were my child what would I want someone to do?" When put in this perspective it shouldn't be too difficult to do the right thing. In any business we are faced with many sensitive issues and decisions, but if you are a success, you will always be a success as long as you stay true to others and to yourself.
There is no doubt Coach Paterno is a true legend and college football coach icon, but did his passion and his purpose stand in the way of his moral responsibility? A man at 84 years old, who announces his retirement hours before he was terminated, will now go out as the guy who could have done more. Even he made the comment that he wishes he had done more. So did money and status get in the way? Was Paterno's passion so strong that following his legal obligations was enough responsibility to satisfy him?
What would you do if placed in a similar situation? When does status and money become too much?
As fitness entrepreneurs we not only work with people's physical status, we work with their overall health and well-being. Is it not our responsibility to insure the success of our client? Isn't it our responsibility to do all we can to help our clients achieve all their goals. Do trainers have a moral responsibility to do what's right? Absolutely, because what we do and how we act directly affects who we are and the success of our business.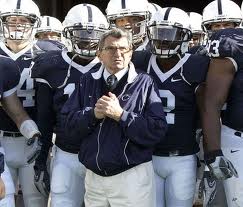 Follow Coach Paterno's drive and passion to be the greatest legend in what you do. Persevere and kick some A**, but don't set aside your morals as a human being just to attain the highest dollar.
Coach "Joe Pa" Paterno said this himself, "Losing a game is heartbreaking. Losing your sense of excellence or worth is a tragedy."