That's what your prospects should say after visiting your facility.
Hope you had a fun and relaxing weekend.
This past weekend was pretty hectic (but fun for me).
I hosted a very small mastermind Friday and Saturday limited to only 8 fitness pros. (That's how many chairs I have in my conference room)
And had a photo shoot on Sunday with all of our staff.
(We're making a 2014 calendar for our clients, as well as shooting our own in house reality show)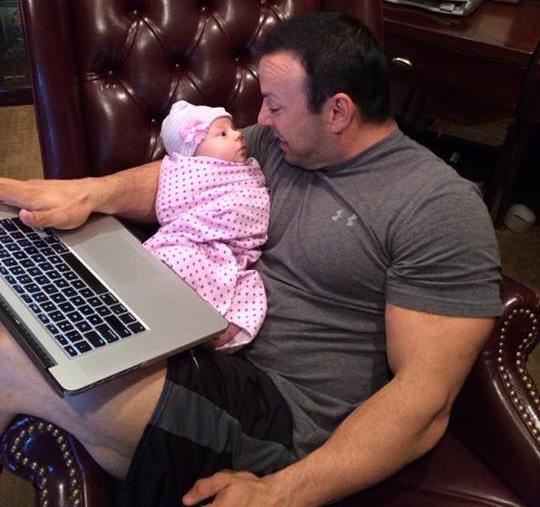 This year having a new born, I have cut my travel to a minimum.
I also didn't feel like putting on a big event like I do every year.
These days I am more motivated by lifestyle than I am by money.
I firmly believe if you chase money, you will repel money.
It's kinda like chasing after someone you really like.
If you chase too hard you will run them away. GUARANTEED.
The 8 fitness pros that attended the mastermind were all baffled by the amount of people that came in and out of our business. (we have 600 clients in one of our locations)
But what really impressed them was the "culture" and "fun factor"
Our clients have so much fun they often just hang out for hours after their workouts.
It's simply their real second home.
They all said that as soon as they walked in "It was like no other gym they have ever seen"
And that's what I want you to take away from this….
When a prospect walks in your doors can they honestly say "I have never seen anything like this"
You can't win by blending in. You must STAND OUT.
Your facility can't and shouldn't look like everyone else.
Can't offer the same "boot camp", "personal training" and "semi-private training" like others.
Go against the grain. Trust me it pays off BIG TIME.
Make a stand and go with your gut. Not someone else's.
In the world of automation, PERSONALIZATION AND UNIQUENESS IS KING.
Sam,
PS – If you want to come hang out with me for a day and pick my brain, simply contact my right hand man Xavier. email him at XavierRsanchez@gmail.com and sign up for a VIP day.