Hey Super Trainers ;)
Hope you had a wonderful Easter weekend with your family.
By the time you read this I will be in New York's Time
square for the Brendon Burchard's 10X event.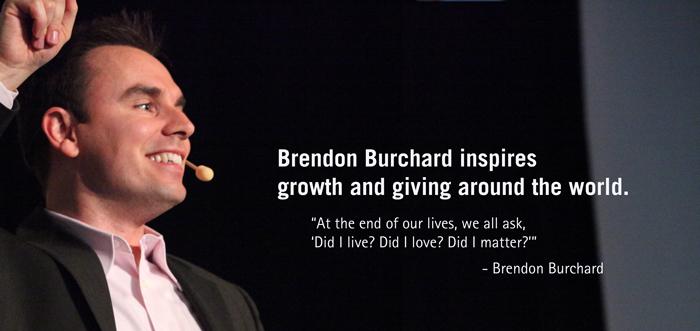 This is an extremely exclusive and expensive event (10K for 3 days).
Thanks to my man Jeff "Jet Setter" Sherman for talking me into making this investment. (It took him all of 30 seconds)
I am looking forward meeting up with my east coast friends David Peterson, Kaiser Serujaddin, Thomas Furious, Mike Salvietti and AJ Mirhzad.
I have to be honest… March has been one of the hardest months in recent years.
And I loved every minute of it ;)
Well let me explain….
I live my life by……
" I don't choose to be a common man. I want to be better tomorrow than today. And through a commitment to work and discipline, but mostly hard work. I'll be a little more content, and a little different from the average guy" – J. Robinson
My Personal Life
1) Wifey: All men know one thing and that is happy wife = happy life. So after a few weeks of craziness and launching four new products it was time to get away for some R&R and family time. Destination ==> Vacation home in Vegas for 10 days ;)
Lesson To Be Learned:What's the point of doing all of this work if family is not happy? Family is everything
2) Health: I stepped up my training BIG time by hiring some of the best trainers in the world to train me. I am in the best shape of my life. Not the most muscular but the best shape overall. (I have been hiking 5 miles 2x/week)
Lesson To Be Learned: Just because you know what to do doesn't mean you're going to do it. If you want to be the best then surround yourself with the best.
3) Princess: I am totally head over heels in love with my 2 1/2 years old daughter. I don't want to spoil her but D*** it it's easier said than done. In business I feel like Super Man but as soon as I see that little angel I am useless. Kryptonite?
Lesson To Be Learned: There are three stages of a man's life: He believes in Santa Claus, he doesn't believe in Santa Claus, he is Santa Claus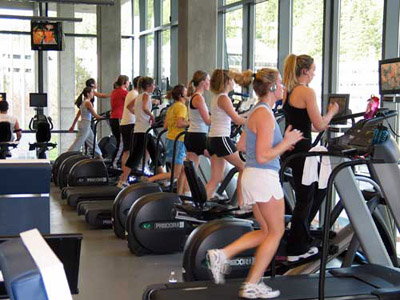 1) Fitness Concepts: Even though we had two trainers leave on good terms (one got a job coaching and the other wants to work exclusively with kids) we had no problems distributing their clients to our existing trainers. Thanks to my VP of operations and someone who is been with me from day one Armando "Rock" Espinoza. He is my ROCK and he is Fitness Concepts. Even though I get all the credit for FC he really deserves it.
Lessons To Be Learned: Always market look for new talent as hard as you look for new clients. Nobody is guaranteed to work for you forever. Glad I learned this a loooong time ago ;) Also who is your Armando? If you don't have one find one and treat him/her like family.
2) The Camp Boot Camp: Thanks to my partner Alejandra "Boss Lady" Font. She runs a very tight ship and our numbers keep increasing every single week in all 5 locations except one. So we consolidated it with a brand new stand alone location. This moved saved us $1k per month. I am so thankful having her as a partner. Alejandra and her husband Luis are amazing people and they used to be our clients at Fitness Concepts.
Lesson To Be Learned: Don't be emotionally attached to any one location. Emotions don't pay the bills numbers do. Numbers don't lie
3) ChiTown Boot Camps: I am a big HUGE fan of monthly surveys. It can tell you A LOT about your business. (especially if you're not in them). So after a few months of less than satisfactory survey results and falling numbers in one of our 5 locations it was time for an emergency conference call with my Chicago BUSINESS Partners (Dustin, Craig, Jamie and Neil) we quickly found out what the problem was. SOLICITATION. So my partner (business partner that is) Dustin "Dominator" Martorono had to give one of our trainers his walking papers and my BUSINESS partner Craig "King" Kastning is now restoring the order in that location.
By the way a big congratulations to my man Dustin Martorano for getting engaged. He is definitely someone who I am honored to have as a partner and close friend. I can't wait to meet his Fiancee.
Lessons Learned: You must inspect what you expect. Trust but verify. Hire slow and fire fast

1) Super Trainer Formula: Since the launch this new platform has quickly became the most sought after fitness marketing tool for fitness professionals. It's simply THE most endorsed marketing platform in the fitness industry. I did however learn a very valuable lesson. If you're going to launch a a big product please read below.
Lesson Learned: Credit card companies don't like huge internet launches and big transactions. It freaks them out especially if it's a new account. Even with my perfect track record and impeccable credit score (806) they freaked out.
2) Trainer Leads: This is a tool that I use to build my email list FAST and establish credibility. You will love how a simple webinar can go viral and pull leads for your business 24/7 for weeks to come.
Lesson Learned: For new ideas look outside your industry not within your industry.
3) Fitness Marketing Resources: This is something that the fitness industry so desperately needed. A resource where they can get quality, affordable articles, videos, press releases and blog posts. I got tired of seeing fitness professionals hide behind the key board and try to pump out content. If you're doing this PLEASE STOP.
Lesson For You: STOP communicating with a robot and get in front of your clients for God's sake. You are a personal trainer and NOT an internet marketer. You're in people and service business. ACT LIKE IT. Don't spend 8 hours on a blog post, spend that time with your clients. Call Them, take them out to lunch, throw a party, go to their work and visit them. WOW them. I can't emphasize this enough.
4) Super Trainer Blue Print: This was by far THE most content rich event ever in our industry. I honestly with all my heart think that every trainer will benefit immensely from this product. How can you not?
Lesson Learned: Most people are jaded by the lack of content and pitch fests of live events. They can't imagine a live event without a hidden "Agenda". That's why I reversed the risk with $1 trail.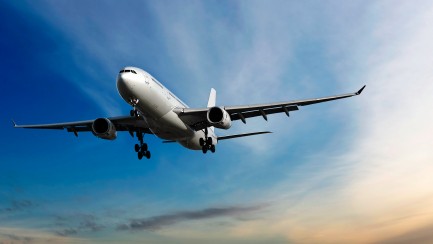 April 9-12 New York at Brendon Burchard 10X Event
April 18-23 Las Vegas 7-figure invite only retreat. This is a five star retreat/mastermind event that myself, Luka Hocevar and Steve Krebs are hosting at a mansion in Las Vegas. (At least that's what I told wifey ;)
April 26-29 New Jersey I'm honored to speaking at Paul Reddick's event. My goal is to bring the house down. Jersey is not ready for this ;) This is goingto be sooo much fun.