Hey Super Trainers….
Hope you had a relaxing, fun and productive weekend with your family.
I am writing you this email from Sacramento airport all while wolfing down on my $15 airport chicken salad and smart water.
I was here visiting with my consulting clients and now business partners Matt Weaver and Pete Cepeda.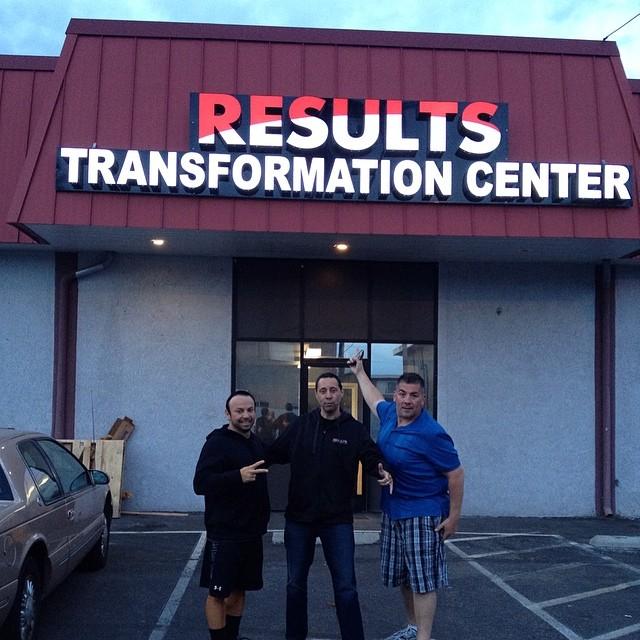 Matt and Pete have been a coaching client for three solid years now and now we are in business together.
We just opened a KILLER "Results Transformation Center" here in "Sac Town"
You have to see the pics of this gym. If I may say so myself it's SIIIIICK.
Friend me on Facebook to see some pics of this KILLER facility. (The graffiti alone on this gym wants me to never want to go home)
Anyway the reason I am writing to you today was because I wanted to get a point across.
I am not saying this to impress you BUT I want to impress upon you that as I am writing this email
I have or I am….
3 brand new locations under construction
5 offers on brand new locations
1 entirely new business venture (pole dancing studio)
On a hardcore workout and diet regimen to get in the best shape of my life for my 21+20 birthday ;)
A beautiful wife and 2 beautiful baby girls that need daddy's love and attention
As well as lead our 9 existing locations that we already have. (constantly recruiting and looking for new talent and win-win opportunities)
Notice I said lead NOT manage.
What's your excuse for not being where you want to be?
Is it…..
Lack of business knowledge? Well that's easy…. get some help, get some coaching from someone who is doing what you want to do.
Lack of funds? That's easy too. Live below your means and save up. If you want to live like no other then you need to live like no other.

One of my business partners Erick Salgado sold his car and lived in his gym for over a year until he saved enough capital.
He now has 4 locations and is KILLING IT.
Nothing feels better than security. You need to learn not to be a consumer in this day and age. Consumers are BROKE.
Put a business plan together, talk to people, try to raise capital. Money is not going to fall down from the sky go through the roof and land on your lap when you're on the couch watching TV.
You need to go out there, meet people and talk to them about your vision and talk to them with Jack Lalanne conviction.
Lack of motivation? S*** I don't know what to tell you here. If you lack that and you're broke or average then you need a get b*** slapped upside the head. It's like a fat client who doesn't want to put in the work. Honestly I can't help you here.
You LIVE IN THE GREATEST COUNTRY IN THE WORLD GET UP AND GO MAKE THAT S*** HAPPEN.
What is it???
Are you the type that average is good enough for you?
I once overheard a trainer say "there were 22 people in the show and I placed 21st. I am happy at least I wasn't last place"
Is that how you play life? not to lose or do you play life to win?
Are you the type that ONLY want to provide average life for your family?
Are you the type that one day in the nursing home think back and say "could of, would of, should of"
If you're on my list, I highly doubt it. We all want to better ourselves. At least I hope.
Then my question to you is…….
WHAT IS PREVENTING YOU FROM GOING TO THE NEXT LEVEL?
WHAT IS THE NEXT LEVEL FOR YOU?
WHAT DO YOU NEED TO GET THERE?
I want to help you…. If you want to get help.
I get the same satisfaction these days from when a training client says "Sam, I lost 40lb and now I am off all my meds"
As I do when a consulting client says…
"Sam, I will never be able to thank you enough or repay you for what you have done for me and my family's life"
Success is great BUT significance to me is MUCH BETTER.
Keep changing lives my friends and colleagues.
Sam,