It's been a busy couple of days, putting the finishing touches on the BIG-MONEY ONLINE FITNESS program and dealing with a few last minute mishaps with the product videos and checkout.  I hear Microsoft always has major issues every time they roll out a new product, so that makes me feel a little better.
I was also against the deadline last night for submitting my article for next month's special "Tech Issue" of Personal Fitness Professional Magazine.  After blogging for almost two years, I've become a fairly fast writer, but this article uncharacteristically took me a long time.  Since they asked me to write the feature article for the issue, I know there's a lot riding on it so I wanted to cram as much high quality info in there as possible.
And this gave me an idea …
That with the launch of BIG-MONEY, this article would be a very timely thing to feature on my blog.  I'm not worried about getting in trouble for this, because I don't think too many PFP readers read my blog to tell you the truth!
And likewise, I doubt too many of my readers like you are reading PFP  (no offense to them, we're just a little more advanced over here).  I still highly recommend PFP and consider it worth checking out.  Just like any good magazine, it's great to see the advertisements!
I have to admit that if you're a reader of my blog, you might find the article a little basic.  But when you take in the total info, you'll find that it highlights the importance of having a "unified front" when tackling your web project and getting it up to speed very fast.  Just the process of writing in reinforced some very important concepts for me
So here it is – I really looked to pack some punch in this one, so you're going to find it to be like a mini-course and not just an article.  And speaking of courses, read until the end where I'll give you some special info about the SPECIAL THREE DAY LAUNCH of BIG-MONEY.
(Warning: This article is much more "mass-market" than what you're used to reading from me – enjoy!)
The Simple Formula For Taking Your Training Business Online
by Kaiser Serajuddin
If my history serves me correctly, Personal Training and personal computers both became main stream at about the same time, somewhere in the mid 1980's. You can call it coincidence if you want, but ever since that beginning, trainers and computers have always had a love-hate relationship.
This isn't necessarily a bad thing; one of the beauties of our profession is that it doesn't involve sitting in front of a computer for hours on end like most office jobs. The harmful effects of that type of lifestyle are precisely the reason so many clients desperately seek our help in the first place.
However, with the incredible power of the internet, web 2.0, and social media making the web the most "personal" form of widespread communication today, it's time for personal trainers and computers to resolve their differences. When you consider that there's potentially hundreds of thousands into the millions of dollars on the line, this makes more sense now than ever.
It's remarkable but true – it's now possible for you as a personal trainer to take your entire "fitness consulting" business online. In doing so you'll find opportunities that are impossible in the "real" world, and depending on your lifestyle goals, this could be right up your alley:
• Get paid not just for the hours you are physically present.
• Avoid the frustration of managing employees face to face.
• Have the whole world to sell your information to, not just the people in your immediate area.
• Work from anywhere you want in the world, at any time you want.
Despite the appeal of starting an online fitness business, just like any other kind of business, it's going to take some work. Getting comfortable enough online to the point where you can make it your only source of income requires a very steep learning curve, one that the majority of trainers usually have a hard time climbing.
For that reason, this article will get you up to speed on everything that's behind a successful online fitness business. What you'll learn is that when it's broken down into its essential elements, the whole process becomes manageable, and dare we say, even simple.
Focal Points And The Tools That Make Them Easy
Creating a successful online fitness business boils down to five areas of focus. Paying attention to each of these areas will lead to a level of synergy that can take an online business from start-up to full-blow explosion at a pace that's only possible online. The main thing you have working in our favor is that there are now tools that make it very easy to tackle each focal point effectively.
Here are list of each of the critical areas to success online, and the simple tools that will help you tackle and master each of them.
• Getting traffic to your site.
Traffic is the obvious starting point for success online. It's comparable to getting customers into a store – without any visitors, you might as well not even exist.
The simplest and fastest way to get traffic today is through a blog. If you're a reader of this magazine I'm sure you already know what a blog is; but here's why they are such an effective traffic generating tool:
The first reason is that search engines love them. They quickly list, or "index" blog content faster than any other form of web content, and simultaneously give them more weight in their search results. This makes it easy for web surfers to find your site whenever they type in your specific fitness related terms.
For example, an article I wrote about nearly two years ago on my training blog about Roger Federrer's workout regimen has gotten me thousands of hits since his recent Wimbledon victory in July. Depending on the topics that your blog is focused on, you can get the same results.
The key is to match up the titles and content of your blog posts to exactly what people are searching for. It's also important to post on your blog frequently, and have excellent content so readers keep coming back.
Your blog also plays an important role as a networking tool. When you have a blog, it becomes easy to contact, interview, and link to other experts in your field, and ask them to link back to you in return. Not only will this bring you blog traffic and get you sales – it will also move your career forward at a rapid rate.
• Capturing leads.
Just having visitors stop by your site isn't enough. With the nature of the web today, it's important that you get the names of as many visitors as possible so that you can maintain communication with them and eventually become a trusted resource of information for them.
To accomplish this, you have many "lead capture" and "auto-responder" systems at your disposal. Among the many to choose from are Aweber (www.aweber.com), GetResponse (www.getresponse.com), and iContact (www.icontact.com), just to name the most popular ones.
Having just a lead capture system in place isn't enough – your success will be determined by the "bait" you have on the hook. You have to give your visitors a compelling reason to want to sign up to your site. My partner on a major project, one of the country's top trainers Jim Hart, gives a free video, newsletter, and member's area access to anyone that signs up on his site. This is what leads to him getting a very strong sign-up rate. If you can think of something valuable to offer your first time visitors, they'll be more than happy to provide you their name and email addresses and make it possible for you to stay in contact with them in the future.
• Forming relationships with your audience.
The internet isn't just the information superhighway anymore – today it's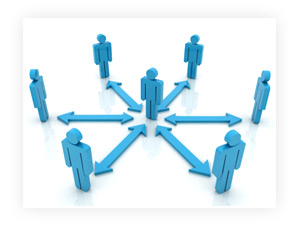 about relationships. It works exactly the same way as running a fitness business in the real world; your ability to form these relationships is what will make your customers buy the first time and keep them coming back in the future.
Building this personal bond is now extremely easy through video. Your visitors can see you, listen to you, and take in all of your expressions and mannerisms as if you were with them in person. Since 80% of communication is non-verbal, this will allow you to form bonds with your audience faster and at a much deeper level. Not to mention that if you're using YouTube to host your videos, there's the potential for thousands of people to find them, making it another tremendous source of traffic for you.
• Creating your "irresistible offer".
Having a well liked site may make you popular, but won't bring you a penny unless you sell something. And whether or not your visitors buy all depends on the "offer" you put in front of them.
To put it simply, your offer is what you're selling and why someone would want it. Depending on the type of information you're providing, you now have a large number of options through which to deliver it. You can sell e-books, hard copy manuals, CDs and DVDs, and even special paid membership sites where you provide exclusive content that's not available anywhere else.
Another option for you is online training, where you can provide coaching to people "virtually" through the web. The only drawback to online training is finding a system that makes it easy to manage. If you can create one, you'll find that this can be your biggest revenue earner that requires only a small number of clients to bring in well over six figures in yearly income.
• Speed
You've probably noticed that with all the new technology today, your life and business have sped up at a tremendous rate. Not only must you
plan to execute on every point we've talked about above, but you also have to make it priority to go through them all at a rapid pace. That will be one of the major factors that determines how much money you can make.
What that means is everything you do with your online business, from getting traffic, creating your videos, and writing your blog posts must be done with speed in mind. Luckily there's technology to help you with this now too; everything from easy to use flip cameras that allow you to record a video and upload it to the web in under a minute; services like Copytalk (www.copytalk.com) that will transcribe audio for you after simply dictating it into your cell phone; and virtual assistants you can hire from sites like elance (www.elance.com) that will help you get simple, repetitive tasks done very cheaply.
Summary
Is it just me, or does it feel like we've covered a lot in this short article? All that's left for you to do now is make your move. Just like your first few training sessions when you got started in this career, the first few moves you make with your online fitness business may feel very shaky.
With the tools we have at our disposal however, the odds are in your favor. The most surprising thing you'll find is it may even be easier to start a successful and high earning training business online that it is off-line. I think with trainers and computers, this might be the start of a beautiful friendship.
——————————————————————————-
Hope you got a lot out of that, because I know the process of writing it was very valuable to me.   I think our not so web and marketing savvy colleagues that read PFP will find it very useful!
What did you get out of the article?  Do you have anything to add?  Let me know in the COMMENTS section below.
Ok, now let me tell you about what's happening with BIG-MONEY.
I'm glad to say that we've cleared up the glitches and the course is ready to go.  Because of the delay, I'm extending the THREE DAY LAUNCH to Friday, Saturday, and Sunday.
The course is loaded with BONUSES which you can learn about on the product page, but here's an exclusive one you can get only during the three day launch:

I'm hosting a five part WEBINAR series for everyone that signs up for the program during the launch.  We'll all get together on a special chat-room style forum every two weeks for the duration of the program and work on your strategy to get your project to cash-earning level as soon as possible.
Ok – so I'm hope you can get on the program in the next three days – I'm looking forward to working with you toward the success of your project, to the point where you can take your training business online and never step foot in stinky gym again.
Here's the link to the description page one more time, and I'll be notifying you privately about your SPECIAL WEBINAR BONUS once you're in:
Click Here To Visit BIG-MONEY ONLINE FITNESS
Oh, and did I mention you pay nothing now and get to sample the first week of the program for free?
Here's the link one more time. See you on the inside!