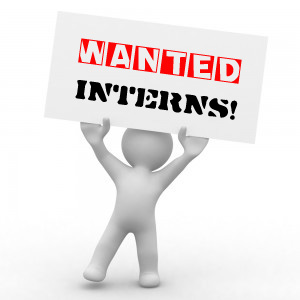 What's up Super-Trainers?
It's your boy Steve Krebs here with another post for ya!
Today lets talk about getting interns to come in and give you free work for 90 days.
It's actually a pretty simple process.
#1) You must decide where you want to "farm" your interns from
A) You can go the collegiate route and contact all the local colleges in your area. in my opinion your best bet is to contact whoever is in charge of setting up internships and schedule a meeting. When you go to the meeting be prepared! Wear a suit, bring all of your internship information, and make it easy for them to send interns your way.
Make sure you let the college know that your interns gain real world knowledge and experience, the won't be making copies etc.
-OR-
B) You can use your own business like the "farm leagues" in baseball. I get the majority of my interns from Next Level my membership, we have a system where it is an honor to be asked to become a part of the Next Level Team. They first must be a member for more than two years, exhibit the qualities we look for in a team member, have attended at least 2 of our workshops (kettle bell, etc.), and then pass our internship interview process. Only then can they give us free work ;-)
The cool thing about bringing in members is that they already know how your gym works. They already know and love you and your members, and they are soooo excited to be part of the team.
Make sure that when bringing on interns that you have a system set in place.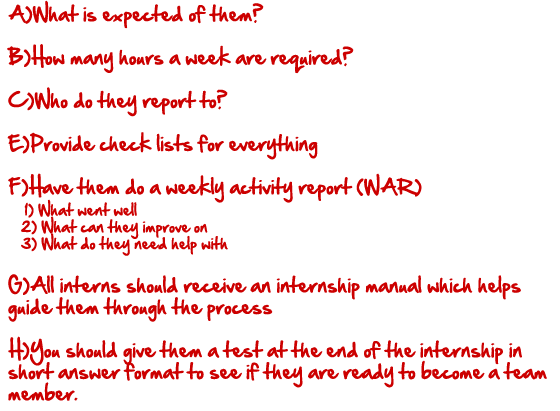 You must have your systems in place and working like a well oiled machine!
Remember your goal with getting interns is to have them transition into a trainer for you so that you can leverage your time, work on the business, and let them take over some training responsibilities. If you want more information on setting up interns don't hesitate to contact Luka and I at our blog www.thepackfitnessbusiness.com.
Holla at me,
Steve Krebs