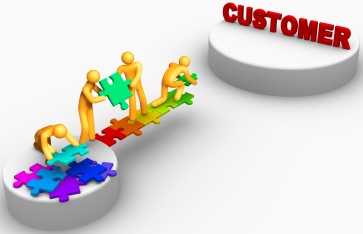 If you sat down for just a few seconds and thought about this question would you know the answer? Try it? What was the first thing that popped in your head and after thinking a little longer did you have the same answer?
If your answer was "customers" then you are correct. But hold on, if you only said "customers" you are only partially correct. One of the biggest mistakes I see in this industry is trainers and fitness owners not paying attention to ALL customers: current, past, and future. It's all of these customers that are the most important asset of your business.
A common weakness I have seen over the years is fitness entrepreneurs not building their full contact list. If you want your business to grow, you have got to be good at increasing, attaining, and keeping all of your database, which includes current, past, and future customers.
Your website can't just be content driven only with the hopes that prospects might decide to opt-in. You must have a system in place that captures the prospects information so you can follow up with them. Don't just offer a phone number for them to call and hope they do so. That in itself just doesn't work.
Remember, when a prospect buys they provide their information, but one that does not purchase typically doesn't. Don't make the mistake of letting non-buyers leave without getting basic information so you can follow up with them at a later time. Just sending them a thank you email or note for stopping by can do wonders.
Think about the bigger restaurant chains and their strategy of obtaining your information. After you have a nice meal and pay the bill they supply you with a customer survey or ask you to join their birthday club so they can send you a coupon for a free appetizer or discount for your birthday. You like the restaurant and willing complete the card leaving you name, email address, and important dates such as your birthday or anniversary. Now, the restaurant sends you weekly or monthly emails listing specials, celebrations, or irresistible offers to get you to frequent their store. It works!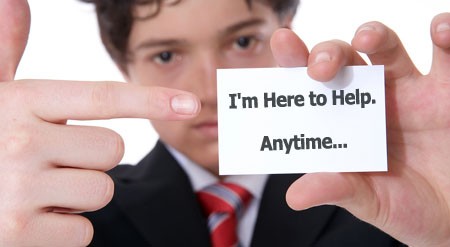 Also, don't forget about you current customers. They can disappear as quickly as they sign up. Regularly provide them with personal emails, thank you cards, birthday cards, nutritional information, referral offers, etc. You cannot neglect your current customers because you're in search of new ones.
You gotta seize all opportunities to build your most important asset. Your entire list of customers and prospects is a goldmine sitting and waiting for you to cash in but it won't happen if you don't strategically work it every day. Being lazy and letting it sit won't bring in the gold!
7FigureSam
Fitness Concepts