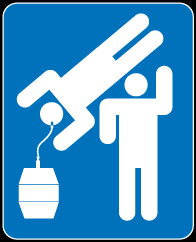 As a trainer I use to operate my business like a keg stand. I'd get an influx of clients and I'd be chugging as fast as you can to provide the service and forget about everything else.  Then the flow of the clients would stop and I 'd start the process all over and try to do it again.
If you want a business that is automated, consistent, and provides max value for each client consistently then you must create a marketing funnel and get rid of the Keg stand model. Let me explain…
A marketing funnel is the blue print or the treasure map that takes your prospective clients to your final destination – a paying, raving client that is happy to give you money because they feel like they are getting so much value they are ripping you off.
1.)  As Stephen Covey put it – Begin wit the end in mind. Know what your ideal outcome for each client is.  What is your ultimate goal?
2.)  Design the entire "Courting" process you will take them through to become a client and convert them to raving referring fans. Make sure to come up with contingencies for each scenario.
See the example template I have given you to get you started and if you already have this in place your feedback is welcome.

1.)  Prospect enters contact info into a web form for a 1 week trial of your boot camp.
2.)  Your assistant calls to set up their first appointment and qualify them for your program.
3.)  They are placed on a follow-up auto-responder that offers a FREE gift and reminds them of their appointment
4.)  The day of their appointment they receive an email and text reminder of appointment.
5.)  Assessment is completed their trial begins
6.)  Half way through their trial you meet to revisit their goals and to have them sign up for one of your programs
IF YES (sign up) – Then welcome them with your welcome package.
IF NO, Find out why: Segment them appropriately and place in a long term nurture sequence plus newsletter
7.)  As member now they are placed on a retention and appreciation follow-up sequence (call after day 1 to congratulate, email after week 1, text after week 2, letter after their first month…)
8.)  Every month you target different social circle they are in and ask to refer 3 people from  them. (Example: Month 1 – family, Month 2 – Work colleagues, Month 3 – long time friends…)
9.)  Special surprise gift sent to their house at 6 month and 1 year to congratulate and show your appreciation for having them as members.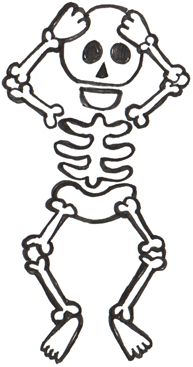 *NOTE: This should serve as a skeleton outline.  Start here and add more specifics and utilize as much automation as possible to make sure everyone gets consistent quality care.
To wrap things up I want you to take the template above and tweak it to fit your biz. Don't say this doesn't apply to you.  Focus on implementation ASAP.
If you have any suggestions post it on the comments section below. Dialogue is one of the best teachers. Until next time
Cheers,
Armando "The Professor" Cruz MSPT, ATC, CSCS