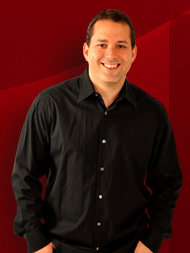 If you caught my post last week, you got a little bit of background on buddy Ryan Lee and some of the amazing stuff he's accomplished …
Since then a couple of cool things have happened – first off I recorded a monster interview with Ryan.  Yes, this baby was BAD (bad meaning good).  Ryan hasn't got to where he is, as first the hands down king of fitness marketing, and now one of the world's top players in internet marketing, without having a killer instinct …

And you'll get to see some of that in this interview, where Ryan essentially breaks down the entire fitness marketing success blueprint for anyone that has big plans in fitness.  I'll share the link to that interview with you in a second, but first I've got something else to show you, and this is crazy …
Ryan has just released the DVDs to his landmark CONTINUITY SUMMIT, and get this, he's letting you have them for a buck!!!
This was hands down the most powerful even I've ever been to, and the connections and information I learned there have been paying off for me over and over again since.
Stop what you're doing right now and go to this link to find out about the speakers at this event, and about the ridiculous offer Ryan has put together for you:
CONTINUITY SUMMIT DVDs FOR ONE DOLLAR

I mentioned it before and I'll say it again – Ryan is the man behind every fitness success story you see around today, bar none.  If you're serious on being next, I would jump on whatever he puts in front of you and not think twice about it.
Ok, and about the interview I did with Ryan, here it is – just click the link below and it will re-direct you to the interview.  If you want to download the interview and listen to it on your own player or on your iPod, right click over the link and hit "save as".

Ryan Lee Super-Trainer Interview
Hope you get a lot out of it, and let me know whay you think below: