[jbox color="blue" vgradient="#fdfeff|#bae3ff" border="5″ radius="5″ shadow="5″]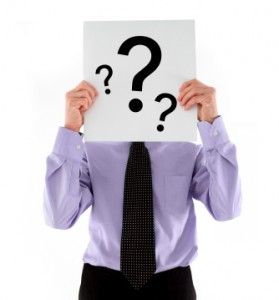 Who The Heck Are You?
You must answer this question in order to build a solid foundation on which your business will operate, distinguish itself and thrive.
I think these days way too many businesses (especially fitness businesses) don't know the answer to that question.
To thrive, most businesses will do whatever it takes to make a sell and acquire a customer.
Even if it's the wrong customer.
This as you can imagine is very short term thinking.
A few months a go, I was consulting for a first time with a fitness pro.
He said "Sam, I started offering Yoga because a few people asked for it"
I then asked him "do you know anything about Yoga?"
He replied "No but I am in the process of getting certified"
I then proceeded
"Do you enjoy and are passionate about Yoga"
He responded "Not at all, but if I can make a few bucks"
I interrupted….
So you mean to tell me that you're OK with offering something that you really don't believe in, don't enjoy to make a few extra bucks?
SMH….
But this seems to be the norm.
I see everyday personal training studios that say…
We specialize in
Weight Loss
Toning
Zumba
Yoga
Kids Programs
Senior Programs
Nutrition
Boot Camp
Personal Training
Group X
Spin
Wholly CRAP.
I even saw a local boot camp offering a $5 drop in boot camp sessions.
Side Note: It's kinda like when the stores in the hood sell "single cigarettes" (You all don't know nothing about that)
My friends and colleagues, if you don't differentiate it's going to be the race to the bottom where no one wins.
What's next drop in $4 boot camp, then $3
Let me ask you a quick question…
How would you like to go for heart surgery only to find out that your doctor also specializes in twelve other disciplines of medicine?
Your heart doctor is a Dentist, Chiropractor, Nephrologist, Gynecologist, etc….
It's hard to take someone seriously when they are jack of all trades.
Let me explain something to you…
YOU'RE NOT GOING TO BEAT 24 HOUR FITNESS AT OFFERING MORE CLASSES, MORE EQUIPMENT AND MORE LOCATIONS.
YOU'RE NOT GOING TO BEAT CROSSFIT AT WHATEVER THE HELL IT IS THAT THEY DO.
That's the bad news……
Are you ready for the good news yet?
OK, like I said before once you are crystal clear on what you want to be known for and build a business around that…
Then, no one can compete with you. Just like you can't compete with them at their game they can't compete with you at your game.
I always hated this quote.
"If you can't beat them, join them"
Why?
Because that means you lost and surrendered.
I don't know about you but that will never happen in my world.
I am a winner and I always will find a way to win.
So are you. I know you are.
Also what if "joining them" is against your "core beliefs"?
Are you going to sell out?
The quote I like more is….
"Don't hate the player, hate the game"
I will go a step further and modify it…..
"Don't hate the player, change the game"
By Sam Bakhtiar TM (don't you go and steal my quote now"
Because no matter who you and what circumstance…
There is a "GAME" that no one can beat you at.
A game where, YOU are the undisputed champion of the world.
Your duty is to "find that game" and play that game NOT someone else's ;)
This is what we call in business world as "category of one" or "differentiation"
No one can be YOU.
But here is what you need: YOU NEED TO QUICKLY AND CLEARLY establish a VOID in your market, build your message with relentless consistency, and DELIVER ON YOUR BIG MOUTH PROMISES.
Sam,
PS – I am hosting a 2 day exclusive mastermind on October 11-12th here at my facility in Chino Hills California. In this 2 day exclusive (limited to 8 seats that my office holds) event, I will not tell you, I WILL SHOW you how I am doing it.
PPS – Did I mention that I am guaranteeing that you will recoup 100% of your investment before you leave. (in many cases much, much more ;)
PPPS – Please email my right hand man Xavier Sanchez (XavierrSanchez AT gmail.com) to reserve your spot. It's really a no brainer.
[/jbox]