Expansion isn't necessarily a good thing. Think about Kirstie Alley's out-of-control ballooning "expansion" for one!  Yet, on the other hand, you can have a perfectly sexy woman like Gisele expand to bear children and drop every ounce of "baby fat" lickety-split. Well, alright, all weights aside, what I really want to talk about is BUSINESS expansion. I don't want to talk about winners like Donald Trump (um, despite his outbreak of birther insanity that killed his potential run for the presidency) or winners like Oprah Winfrey (who is now retiring, leaving people literally in tears wondering, "OMG – Who will I ever look up to for inspiration now? How will I know what books to read? Who will tell me what celebrities are cool? Where else can I see Tom Cruise jump on a couch? How will I have a chance to win a car just for sitting in the audience of her boring show?")
I'd like to look specifically at defunct fitness chains – fitness failures, if you will. Some of them are just downright shocking. How stupid do you have to be to fail at an upscale fitness center in Manhattan? You've got a captive audience of over 1.6 million people living in the most densely populated borough of New York City, making an average per capita income of more than $62,000 – nearly double the state average or the rest of NYC even. If you're a thriving, profitable little enterprise, how do you possibly fail in your expansion? Here's how… a simple equation for your consideration: More Growth ==> More Spending ==> Disaster. Time and time again very profitable small companies grow and the next thing you know, their expenses go through-the-roof and the company has no other option but to file for bankruptcy.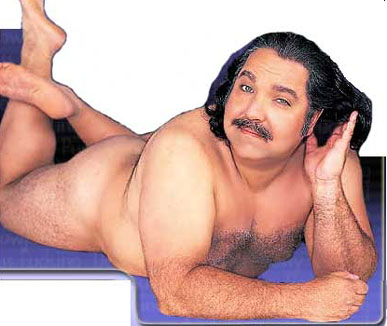 In the world of fitness centers, bigger is not necessarily better. That doesn't hold true in every industry, mind you. Ask Jenna Jameson if she prefers Ron Jeremy or the winner of Howard Stern's Smallest Pen*s Competition. Porn industry aside,  a survey by Consumer Reports found that, in the consumers' eyes, a smaller independent yoga/dance/Pilates studio, the little gym at work or a local mom and pop fitness center outcompeted big chains every time. (My facility is the perfect example located within 2 miles of a 30,000 square foot 24 Hour Fitness and within 1.5 miles of 40,000 square foot L.A Fitness). The bottom of the list held places like Curves, Golds Gym, LA Fitness and the notorious Ballys Fitness – who filed for bankruptcy once in 2007 and, again, in 2008. The funny thing is, Ballys Fitness told  US News and World Report that they have "many satisfied and loyal long-term members" and that they invested $30 million in upgrades "since that survey was conducted." Are your eyes bugging out of your head like Louis Armstrong's too? THIRTY.MILLION.DOLLARS. Does it surprise you they did this just before filing for their second bankruptcy?
Let's look at another gym – David Barton Gym… the upscale Manhattan fitness center that went defunct when it couldn't pay $65 million in debts. This 19-year-old gym had thrived locally for years as revenue increased 18 percent to $28.3 million from 2009 to 2010. However, the gym's failure was based on overzealous retail expansion during peak rent years. In 2009, David Barton opened an extremely expensive 40,000-square-foot monster of a gym in Astor Place. To give you a precise idea of this particular location, consider that it was named after John Jacob Astor, who was at one time America's richest man. His neighbors included members of the Delano and Vanderbilt families.
According to fitness club industry analyst Rick Caro of the Management Vision consulting firm, "They've always been positioned as a high-end, unique offering, with an unusual design that is very theatrical," said Rick Caro, president of consulting firm Management Vision, which analyzes the fitness club industry. "They spent a lot of money on atmosphere and environment." You know what that says to me? WASTE.OF.MONEY.
I could have marble floors, Greek revival pillars and opulent golden spas in my fitness studio, but if my head personal trainer's got a mouth like Gilbert Gottfried or Charlie Sheen, my front desk clerk has the brains of Casey Anthony then I am destined to FAIL.

What you really need is a clean, sanitary and professional-looking atmosphere that is the right size for your members. You don't want them working out in a dog kennel, of course, but you don't need the Ritz Carlton either… unless you plan on charging them for the Ritz Carlton, that is. Let's get real. Spend your money where it matters. Hire quality people, develop programs and make your center the best local establishment it can be. If you find you're ready to expand, don't choose the slice of real estate with the highest taxes or the highest rent.
When it comes to personal training studios or boot camps I much rather invest my money in some Ninja Marketing tactics than on location.
My facility is across the men's prison for God sakes.
Location, location, location might be the slogan for residential real estate BUT for personal training studios I would say low overhead, great service, Learn how to market,  and build a community.
Bottom Line:
Don't worry about spending a bunch of $$$ on couches, rugs, mood lighting, disco balls, live sets by international DJs, Russian baths, steam rooms or individual TV screens for every cardio machine. There's nothing wrong with trying to differentiate yourself from the masses.
Differentiation yourself with offering better service, better results, better energy, better vibe, etc……..

Before you make the bold move to expand, you need to do a little soul-searching. If Russian baths and DJ Keoki are a MUST at your club,  then you'd better hold off until your revenue jumps another 18 percent. 8-)