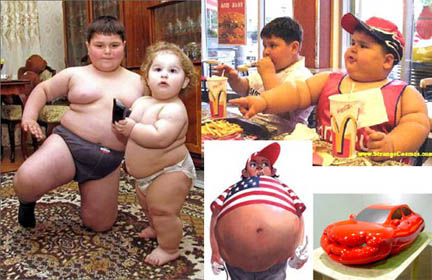 Americans are used to seeing headlines and research studies that show that we are in the midst of an obesity epidemic and a chronic illness crisis. Sixty percent to 70 percent of Americans are sedentary or have minimal physical activity each week, and 70 percent of the deaths in the United States occur as a result of preventable chronic illness—preventable with regular exercise and proper nutrition. Is it any wonder that those numbers are similar?
Many business owners in this country are stepping away from medicated management of chronic illness to embrace the concept of physical activity and proper nutrition for almost everybody. They are looking to corporate wellness programs for help, but fitness often is just a minimal part of most corporate wellness programs today.
Systems and logistics have come a long way in the 25 years I've worked in corporate wellness. However, few personal trainers are talking to CEOs about starting up an exercise program on-site for their employees. That leaves a huge opportunity for smart personal trainer or boot camp operator. Why not let that trainer be you?
Think about this…the members you don't have now are at work.
Although some business owners already offer gym memberships to their employees, the reality is that the people who use those gym memberships are people who would already be exercising regularly and would buy them anyway.
The purpose of corporate wellness programs is to attract people who either have or are at risk for chronic illness to begin a program of regular exercise. Those are the people who would never set foot in a gym to begin with.
Taking a wellness program to the company, perhaps by starting with a corporate boot camp, nets you with a larger participant base right off the bat, little overhead (the cost of a trainer), and one monthly or quarterly check. That's a ready-made small business. The best part is that the people who need the health benefits that regular exercise provides may actually work out when they can do so at work.
If this approach works, it nets the CEO a larger exercising employee base, requires minimal investment when compared to overall health care costs, and improves the health of his or her employees, along with a host of other benefits that may never be measureable. Those benefits include heart attacks that never happened, the clarity and focus of that key sales person who closes the impossible sale and the employee who smiled at the customer who was irate and diffused a potential public relations disaster. These benefits are impossible to measure by scientific standards, but they are real nonetheless.

How do you set up a corporate fitness profit center?

When you do these things, you are on your way to getting the five-figure contracts that are typical of corporate boot camps. If one or more of these elements is missing, you will have a gap in your credibility and expertise, and that is what the business owner wants from you—credibility and expertise.
Business owners spend a lot of money on their employees. Wages and employee benefits are the single largest cost center in most businesses. They want to know they are spending their money wisely and are seeing a return on investment with all of their purchases.
As personal trainers and boot camp operators, you have the skills to bring sedentary people back to good health. Whatever other skills you need to develop or learn to create a corporate fitness profit center are within your reach. Go for it.
Greg Justice, MA
Co-Author / International Best-Seller
"Total Body Breakthroughs"