WHO DO YOU CONNECT WITH?
Think about the things you have bought, whether products or services, in the last 3 months. How and why did you decide to get those products or services?
Many of the observations and changes I have made in my own business have come from observing how I react to other businesses, what they do, how they make me feel, looking at why I bought something from them, etc.
I know that for me personally, I tend to connect and buy products and/or services from businesses that are in line with my core-values, businesses that make me feel a certain way, that I connect with.
I'll give you an example that will explain it best.  A while ago I read the book "Start Something That Matters" by Blake Mycoskie, the founder of TOMS shoes.
I have heard about TOMS shoes but I didn't know the story behind the company and didn't think they were all that amazing, or should I say, I just didn't pay enough attention to them to recognize it. When I read the book and learned the story behind the founding of the company (you have to read it, I'm cutting the story a bit short), the fact that Blake started it with a giving mindset and built the foundation on the "One for One" idea, meaning that TOMS would dedicate a pair of shoes to a child in Argentina and Africa, for every pair that they sold.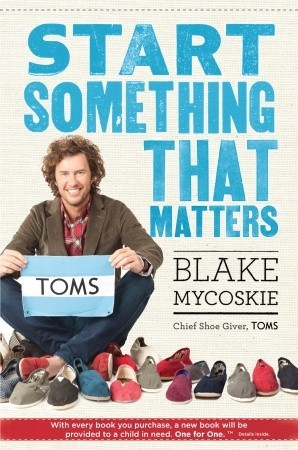 After reading the book and hearing the whole story of TOMS, it resonated with my core value of being a "Go-Giver", I absolutely loved what they were doing to a degree that I went out and bought four pairs of TOMS the same day. Once I put them on I not only liked them for the comfort and the way they looked, but was proud for wearing them because of what they stand for.
Another thing I noticed is that I started telling everyone about TOMS shoes and their story. Not only did I spread the word, I did it with passion! Without exaggeration, I can say I talked to 30+ people about it in the last couple of months, and half of those people got excited and bought shoes.
The story is what got me interested in the brand, and once I started really looking into it, I saw it was a great brand built on great core values that delivered a very good product.
Another one of my core values is "Loyalty". My wife's cousin has been associated with a clothing brand called Rich Kids and although I thought the clothes looked good, I didn't pay them too much attention until Kel walked into the gym one day with a shirt with the brand logo and the motto "Rich is not what you have, but who you have beside you". I absolutely loved what that stood for and started asking more about the brand. What they're about reads more like this:
"A LIFESTYLE IS NOT DEFINED BY THE VALUE OF YOUR ASSETS OR THE STATUS OF THOSE AROUND YOU. IT IS DEFINED BY HOW MUCH YOU APPRECIATE WHAT YOU DO POSSESS AND WHO YOU SURROUND YOURSELF WITH. RICH KIDS EMBODIES THE VALUE OF PEOPLE AND FOCUSES ON INVESTING IN YOUR OWN HAPPINESS; POSSESSIONS COME AND GO, BUT YOUR TRUE FRIENDS AND FAMILY DO NOT."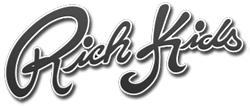 This is so in line with what I believe in that I went to their store and bought hundreds of dollars worth of clothes and intend to do more in the future, not to mention telling everyone about it.
Not only do these brands tell a story, they live it, they're real!
We live in world where we are bombarded by messages and advertising thousands of times a day, to a point where everything becomes noise. And honestly we have become good at blocking out the noise. I rarely look at direct mail marketing and act, that's the truth. I never act on TV or radio ads. And how many times have you heard that this or that business is the best in the area?
In our industry everyone has the number one training, and the best boot camp, and guaranteed results, blah blah, blah. Because of this the customer tends to be cautious. Nowadays more and more of our prospects do their research before they come in to meet with us, I guarantee they do the same before they check you out.
Their research may be talking to people, going on line and seeing what they find, from reviews, video, articles or anything else.
When people find out about us they don't just find our success stories of physical transformations, they also find out how we are there for our members and have created a community where everyone supports one another, whether it's the coaches or other members. No one ever feels like they can't approach us about any issue. They also find that we run boot camps for a cause every weekend to support the local community, organization, as well as charities that are close to our members hearts. We don't just give money, we spend time to help out and we are always finding ways to give more. These are the things people find out and then they dig deeper to find out more about us, come check out a boot camp for a cause and maybe sign up for a trial. When they do that they get to know us more and become fans.
Have a story and tell it, share it, let your members know it, because that is what makes you different from other businesses and gets people more interested in your business.
Be about more and do more, for your members, for the community, for the industry. Start something that matters and then find many different avenues to tell it.
And make sure you keep asking yourself why you buy products or services and why we react the way we do to marketing.  Sometimes you'll be able to answer many of your own questions, and generate the best ideas this way.
Luka Hocevar