Back to basics guys with this post. This seems really simple after writing this but thought this may need to be covered for all trainer's starting out and maybe thinking of getting a website done up. Or perhaps you have a site that isn't converting well.
First we gotta go to the basics guys. You GOTTA have a website. Not just any website either, you need a professional looking site which is likely to convert potential clients who are browsing all the local competitors. A strong domain name such as www.personaltraineryourtown.com or www.bootcampyourtown.com is likely to help with Google domination alongside and proper SEO plan and a quality content driven blog full of information (such as you can find here, props to Sam for such awesome regular content).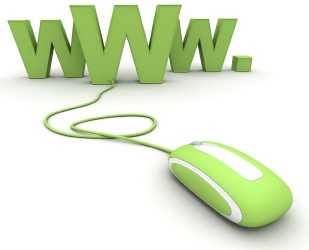 SEO is another topic completely to website design but a few things to go and Google now is backlinks, web 2.0 properties, article submission, social bookmarking and let's not forget the YouTube video method for success.
True story, two weeks ago I get an email through the contact form on my website from a potential client who wanted more info about PT. The guy was coming home to Ireland for a holiday to visit his parents. He was working in Manchester, England and wanted a trainer while he was home for a month's visit as he felt a bit bent out of shape due to a stressful job.
Now my website ranks top 2 for my keyword "personal training newry" and top 5 for "personal trainer newry" on google.com – unfortunately most the guys over this end of the world use or their browser automatically converts to google.co.uk, which I am not ranked as high on due to a slower crawl rate than google.com and also due to the fact that the website is only a few months old (problems with previous designers left me up shit creek without a paddle).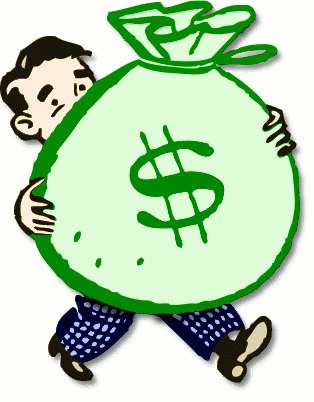 So this potential client goes on google.co.uk and makes his search and I am WAY down on the list there so he has time to scroll through everyone else's pages first.  Despite this it was me who got the email from him to start training him when he gets home for his months holiday and putting an extra £300 ($485) for the month. Wait a minute this doesn't go with the way I thought happened. I was sure that the first site ranked was the one most likely to convert as it is first point of contact for searches!
Of course I didn't know why he chose me until he came in for his initial fitness testing and consultation. He said the reason he chose me even though I was WAY down the search ranking was that my website looked very professional compared to the rest and that the #1 ranked guy's website has a picture of him topless and ripped on the home page so the client as an overweight guy in his mid thirties was put off choosing him just cause of a picture on the homepage!!
Make your website professional looking and you will be more likely to succeed. The lesson I learned is that not everyone views the world the same and even though I felt my competitor had a strong webpage due to his transformation picture on homepage, some people may feel intimidated by this and prefer an unintimidating website layout that oozes in character, functionality and professionalism (if I do say so myself!) :D
Above is a screenshot of my site. You can see it has a lot of functionality with the big buttons inviting visitors to find out more about me, my services, view testimonials or my blog as well as opt in forms for contacting me or booking a session. I also have the free ebook offer which I use to funnel subscribers email addresses into my monthly newsletter in exchange for the offer.
Further down the page I also have a brief video introducing myself to potential clients – this way they can get to know me without just looking at my picture and create a bit of a bond with the potential customer. The video also serves as a reminder about downloading my ebook for those who maybe clicked out of the opt in when the page loaded. Notice how the video is titled with my keywords to further enhance Google ranking….
Now I am not saying that I have the perfect webpage. I am sure trainers in other parts of the word have better sites with higher conversion rates from their sites. Just wanted to share my experience of having a good Personal Training website. Hope this helps any newbies to website design out there.
Part 2 of my post will contain a 10min task I set for my clients which can help increase your Google ranking a little bit. Should be with ya next month at latest.
Till next time,
Odhran, Personal Best PT
Odhran McCorry is a Newry Personal Trainer, you can check out his Newry Personal Training.