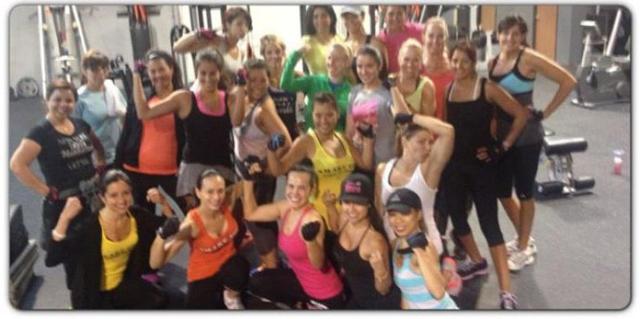 Hi AFF (awesome fit family)
Hope you had a great Thanksgiving and getting ready for Christmas shopping.
That means going out there and getting some good deals on merchandise.
(I saw people on the news lined up to get Black Friday deals since Monday)
Anyways, let me tell you a little bit about our Black Friday deals….
WE DON'T HAVE ONE….
AS A MATTER OF FACT WE ARE RAISING OUR PRICES EFFECTIVE JANUARY 1ST.
Now before you get your shotgun out, let me explain…
WE ARE AND NEVER WILL RAISE OUR PRICES ON OUR CURRENT FAMILY MEMBERS.
After all you are THE FOUNDATION of our business.
As far as I am concerned you're Grandfathered in at our "Founder's Rate"
However, anyone new coming to our facility will pay the new price.
Let me explain first why we are doing this…..
1) In the next few weeks we will be adding an additional 30K in "toys" to help you get in even better shape and give you the best experience EVER.
(Wait til you see what we have in store for you)
2) We honestly are getting pretty full and don't care to have a billion people in our facility. I always believe in quality over quantity.
(As a matter of fact we stopped accepting anymore Groupons in a few of our Chino facilities)
We are NOT interested in "Daily Deal Hoppers" who jump from one daily deals to another for their fitness but yet drive a Mercedes Benz and carry a Louis bag.
Was that a Rant???? OK…
3) We want to attract family members who see the value in what we do and share our vision of fun, effective workout.
We want to build a culture and community of people and family members who know and understand that we can't put a price on health.
If you're already part of our AFF (awesome fit family) then I want to THANK you from the bottom of my heart for understanding and being a part of our great "culture'
And if you're not yet part of our AFF (awesome fit family) you have until Dec 31st to sign up and get "grandfathered" in.
Sam,