My main goal in writing this detailed post is to help share with you the right strategies to implement in your fitness business to generate a steady stream of leads every month.
If you have not realized yet the world of marketing online has changed radically in the last 4 months.
We are fitness professional who want to move away from having unpredictable income every month to a real business with predictable cash flow that fund our lifestyle have only the next 12 months to get this right.
What is happening right now is truly unique in the history of marketing. We may never experience this in our lifetimes ever again
Online marketing though new has changed the way we get leads and communicate with our customers.
The wild, wild west of marketing online is about to mature.
That simply means for every fitness business in every single local market there is only going to be 1-2 local players that will dominate the market.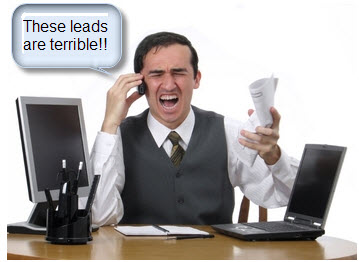 And the rest of the fitness business will get some leads and make money but they have to pick up the scraps of revenue that I left behind by the market leaders.
It is hard enough to market and get cash flow consistently every month right now.
But imagine what happens when the marketing platforms you use mature.
And when I mean mature I mean there are certain tools and technology people use and are so comfortable doing that very few marketing opportunities will be available to us because the big players in the market has established their presence already.
In the next 12 months SEO, social media and apps will all be tools that people will be so comfortable using. It will be like watching TV because they will be integrated in our lives.
So the big question is how do we own our market space right now so we are positioned for predictability and success?
Your fitness customers are all local.
Lets face it your clients whether in a boot camp or gym are walking around with iphones, android phones and ipdas attached to them in some form or the other.
Just understand the impact of this. The iphone 5 may come out this year even possible an ipad 4. We are talking 4th and 5th generation of tools and technology. The train has left the station and we still standing on the platform trying to scream at the train to stop.
All of a sudden a new marketing trend is happening.
Companies are using geo-location targeting to find local customers and promote to them.
And now mobile sites are all the rage.
Why is this happening?
Your customers think locally. When the want to work out, buy coffee at starbuck or search for a Groupon deal they think locally
As fitness professional if you want to tap into those customers and get their attention then you have to market locally.
I have prepared this detailed guide post to help you think locally, expand your horizons and help you market to your local audience.
Before I do I have a very important question? I want you to think about it and the implications for your business.
Do you have more than three online strategies to generate a steady stream of leads for your business?
I am not asking about one but three. If you don't you are leaving new customers on the table.
If you don't, your competitors are taking your clients.
If you don't you may not be in business in 12 months from now or worse still your job (you may think you have a business but that is not correct) will control and consume every part of your life.
I challenge you. Think about what I am about to share. Pick three strategies. And if you don't already have this done correctly then start now.
Lets Get Started…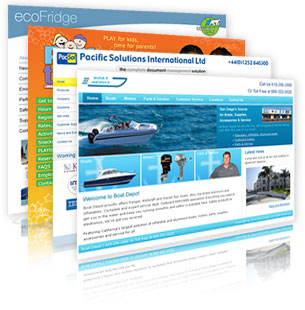 When your customers want to work out at your local gym or boot camp the first thing they end up doing is a local search.
So for example when they search for boot camp they type in Chicago Boot Camp or Chino Hills Boot Camp.
The preface the keywords with local search modifiers like city, state, neighborhood or sometimes zip code
So the goal is really simple to get found and dominate.
We need to let Google and your customers know your blog or website is local.
One way is to add local keywords to the title of your post.
Another strategy I named is called LOCAL TAGGING. You add TAGS to the end of your blog post or pages.
Here is a little tip. If you live in Chicago for example the type of tags you would use are
Belmont Street, Lakeview, Chicago, 60607.
I would tag my posts with names of city, street address, zip codes, local attractions, local celebrities, local school names, etc
This is what we refer to "Local Tagging."
Local Tagging is the fastest and easiest way to send a signal out to the search engines and clients that your website is local and that it is relevant to their search.

As customers we are always looking for a deal or bargain. If you understand the psychology behind this people feel good about themselves when they get something they want at a cheaper price.
In their minds they justify their decision to purchase an item or service before they actually do it.
The most trustworthy coupon sites right now in the eyes of your customer are Groupon and Living Social.

Irrespective of how we feel about them as business owners, our customers use this as part of their buying decision and in some cases have made this a habit.
These coupon sites are local. This trend may continue for another 2 years before customers shift to something different.
So here is how to take advantage of this and localize your business
By working with Groupon and living social not only do you get leads and increase your cash flow but you are branding your business as a local business.
When customers see your deal listed on Groupon they create a mental brand image of your business.
Over time if they see your promotions often enough your brand message gets to spread like wildfire.
Now if you worried about attracting the wrong type of client or diluting the value of your brand, then you can cap the daily deal vouchers if you decide to run this type of program.
By advertising on these daily deal sites you get traffic and links pointing to your website.
These local links and traffic increase your SEO value.
One word of caution, if you ever run a daily deals promotion make sure you collect credit card information upfront for all trial members who buy the coupon to take class. Without this you setting yourself up for admin headaches and your conversion rate may suck.
Any by the way we have a personal policy at chitownbootcamps.com. No credit card no daily member is allowed to take trial class.
Local Directories are usually designed to focus on very specific niches and cities. In some cases your customers search on local targeted websites first to get relevant community information.
For example Angie's List is an awesome directory for people looking to find local help. For example if you want a real estate agent or plumber that you can trust and do good work Angie's list is a great tool for this kind of local services.
For a fitness trainer, local directories worth claiming your on presence on are:
Yelp
Yahoo
Super Pages
Yp
Bing
Some of these local sites are used as review recommendation sites as well as lead generation.
For example most of your local fitness customers are very familiar with Yelp.
They search in yelp and look for a reviews and testimonials about your place of business first before they do business with you.
You definitely want to build up a local profile at each of these directories so that people can find you, learn more about your business and you send them back to your local website.
Just one word of caution when dealing with yelp.
They are really good at placing negative reviews upfront and the showing your positive reviews at the bottom of the page or under the more reviews section.
For sites like Yelp in order to use them you need to develop some thick skin. When you do get negative reviews make sure you ask other clients and customers to go in and leave positive reviews for you as well so you balance out the negativity.
Thank them for their efforts by rewarding them with a starbuck gift card or a voucher.
The next tip I want to suggest about setting up your profile is to write something exciting about your local business.
Please remember that you are not a big box gym or some corporate type business. You are fun, hip care about your clients and help them get results.
Add personality to your profile and when people see that they are naturally attracted to your business.
Take the time to set up your profile right and you will reap the rewards later on.
A new marketing trend for fitness trainers is emerging and likely to be a strong strategy that will continue to grow in the next 12-18 months
It is called check in marketing.
Businesses are incentivizing their current customers to check into their locations when shopping or doing some type of local activity
When they do that it automatically sends out a signal to their friends and following that they checked in for their workout.
Their friends become curious and as a result they want to find out more.
Many local businesses are offering incentives when someone checks in.
For example I walked into my local Macys store the other day.
There was someone at the entrance offering 5% discount on today's purchases if I checked in to Facebook.
I wanted to save money so I did that.
As I walked into my local whole foods they were experimenting with the check in marketing.
More and more places are offering these tools to grow their business.
It makes sense.
Psychologically when you check in you automatically signaling to your friends and family that you are making a recommendation for a particular product or service.
Check in is a new marketing signal to attract more customers and promote your local business in a fun hip way. You are not promoting your business but your customers are promoting this for you.
The best way to do this is maybe run a Saturday open house style boot camp or maybe a charity boot camp.
Everyone that attends should check in.
Have your ipad or cell phone available as people enter the facility.
Image the buzz and momentum it would create for your business.
Right now you can get your existing clients to check into their workout sessions directly on Facebook
The way you want to do that is to have the tools available to them at your place of workout rather them doing this on their own later.
The goal is for you to motivate them to check in by offering some type of reward. For example ten checks ins and they get a gift voucher, free consulting session, two weeks of workouts, 30 minute one on one personal training session with you.
Yelp has recently launched mobile check in comments
The really cool thing about this is that over 6m people use yelp. When you download the app you can leave comments when you check in to be seen by your friends only. This is an awesome way to promote your fitness business if your customers have great things to say about you
Another simple to use check in tool is Lean Buddy. This app is going to be launched at the end of June and is a really easy check in tool that keeps your clients motivated to workout
With one click your customers can check into their workout session and automatically share this on facebook.
It is now old news. Mobile marketing is going to be the number device that most people would start the search 18 months from now. That is my prediction.
Babies are tweeting and Face booking from their phones they day they are born.
You do not believe me right J
I have a family member who opened a facebook account for his new born baby. In there he is sharing the baby pictures and leaving words of wisdom for the baby. Plans to give this to the kid for their 18th birthday.
Our world has already changed.
What is the one thing you cannot live without each day. I bet you can ski breakfast, maybe even brushing your teeth but your cell phone…
…We cannot even pee without our cell phone.
Next time just watch the person next to you in the rest room.
As fitness professionals and marketers, you need to know your customers use their cell phones all the time
One of my clients checks Groupon every single day from her cell phone for the next cheap bargain.
In about 18 months from now most fitness professionals will have either have mobile website sites or no leads.
If you did not get the memo your clients your clients have already adopted this technology.
The best way to get started is as follows:
Run a mobile based search campaign
If you have used google pay per click marketing before then it is easy to set up a mobile campaign.
A second option is to run a display marketing campaign
Whatever your feelings are about mobile you should at least look into planning on getting a mobile site in the next year and doing some SEO work on this.
One of the best traffic sources is Google local places. These Google type search listing tend to generally rank higher than websites for local search.
Also your customers may rely on a Google places listing more than a traditional website since they automatically assume that a Google site is more authoritative than a normal website.
The key to Google places listing is to first make sure you ranking on first page of Google and then using a special phone number for tracking purposes. In this way you can see first hand your conversion rates from Google local.
Some tips for Getting your Google places page to rank
3.1. Add local terms and blog posts for your website. Make sure your main website is optimized for local search terms. This strangely enough helps you get higher rankings to your Google local places page.
3.2. Build a Geo sitemap on your website
3.3. Choose the right category for your Google local pages
3.4. Build citations for your Google Local Places Pages from local directories
3.5. Optimize your social media profiles with local information (facebook, G+, twitter, etc)
This may sound really strange but how can surveys help you promote your local business?
Surveys if anything helps you better retain exiting clients and helps brand your business better.
For example you can run a survey directly off your email list. You can ask clients questions such as:
How would you rate your workouts
Does your trainer bring enough energy to the class
Do you like the music and
How likely are you to refer us to your friends and family
By asking these questions regularly in a survey you draw attention to your services in a non-threatening manner.
First you get your clients engaged in your local business and retain clients.
Second you keep your business on the top of your clients mind. In the event that someone they know wants to work out then they will recommend you.
Robert Cialdini in his bestselling book Influence explains the psychology behind the idea of commitment and consistency.
People behave consistently with the thoughts and decisions they make.
To act otherwise would cause internal conflict.
So imagine you keep asking clients whether they would refer you in your monthly surveys.
When they keep saying yes, they are making a mini commitment to your business.
And of a sudden when someone mentions they trying to work out guess what, their radar is turned on and they may recommend your services to their friends and family.
You can run a survey practically on any medium or platform.
If you have big facebook following or a twitter following you can send out a link to a survey monkey tool which will automatically collect and summarize this information for you.
You can gather customer feedback and get customers to take the survey more often by offering prizes or gifts to those taking the survey.
The more people who fill out local surveys the more local advocates you have for your business
According to Comscore in 2010 the average time spent watching a YouTube video was 4.5 hours. In 2012 that number has jumped.
YouTube is the new hangout for your clients.
People spend time watching YouTube for education and entertainment.
It makes sense from a local fitness business perspective if people are spending a quarter of their day watching YouTube videos then we should at least have a presence on that channel so we can attract the right customer.
All not videos are created equal and sometimes YouTube is a graveyard where some videos go to die.
In order to attract the right customers there is one reason why your videos will draw potential customers to you.
Since the beginning of time, we have always been drawn to stories.
We remember information, our life's story and connect with people through stories. The more powerful the story the greater the human connection.
Our clients and potential clients are struggling with their weight loss goals. They work, have families and have little to no time to work out.
Your clients are bombarded with all kinds of messages to eat this not that, take pills, and have the easy button shown to them all day long to shred 100 pounds of weight overnight.
Okay that is an exaggeration but you know what I mean.
The point is simply this, how as fitness professional do you break through and get your clients to take action and listen to you despite hundreds of conflicting messages shown to them every day.
And the simple answer is stories.
Your clients want to know you are the right person to help them and they should trust you to get result
And YouTube is the best channel to tell your story so your clients connect with you and get to trust and connect with you.
Here are a few examples of the types of stories you can tell to create a meaningful connection with your clients
Story about you that is of benefit to them. Why you got in the business and how you can specifically help them.
Stories about your clients i.e. testimonial type stories. Where they were before they met you and what they have accomplished now
Weight Loss stories
Breakthrough stories
Live class action stories
The possibilities are endless. There are so many ways you can tell you story
But I want to challenge you. It is not just about telling your story. If you want to really become the local market leader ask yourself this. If anyone reads or watches your story on YouTube is your story….
…SHAREABLE
That is right. If your story is boring, uninspiring, and seems like everything else, why would they share it?
But if you create stories that people want to share with their friends, family and co-workers you do not need to work hard for leads. You will naturally attract the kind of person who is your ideal client.
Work on your story and your story will support you for life
Once you got your story here is what you need to do to localize your story on Youtube
Add your local keywords to the YouTube video title
Make sure your title is descriptive and compelling so that locals client and want to watch the video.
Add your url and some keywords in the description section of the video
Make sure you have a good call to action and a way for people to click and find your blog or website easily for more information. You can do this by adding and embedded clickable banner within the video itself or simply adding your url in the description section of the video.
Apps are all the rage these days. And despite what you may believe or what you think about them people are using them every day.
My niece is 16 years old. She hardly turns on her computer. She is on her phone 24 hours a day and has an app for everything she does.
My mom is 63 years old. My mum has a phone and does not know how to use it other than pressing a button to call someone or talk to them.
So my niece downloads apps on my moms phone and shows her by clicking a few buttons how to take pictures and do simple things.
My mom has pictures of stuff on her phone that has changed her life. She hates operating cameras or technical stuff but finds it so easy to use the phone.
My prediction is simple yet bold.
Apps (not just cellphones) but app technology is already changing our lives and as a result of this it is going to replace the computer at home.
It could be in as little as 2 years or 5 years from now but the revolution is on.
PC sales are dropping faster than every before and cellphones and tablets are replacing them at an alarming rate
But that does not mean you should run out reconfigure your business and build an app.
I think we are just getting started.
You should proceed with some caution. Let someone else blaze the trail for you and you piggy back on that.
If you just visit the apple store you will see millions of downloads for specific weight loss apps like weight watchers, Nike, run keeper, etc
It is signaling to us that our customers love this type of technology and is changing our daily habits and lives.
So if you create an app or thinking about creating an app to promote your local business in the future you have to ask yourself two very important questions
What is so valuable about this that my clients want to absolutely use this app to make their lives better
How can this help me retain more clients and grow my business
If you figure that out you would go a long way in creating something valuable to both your clients and your business.
The biggest mistakes I see right now in this app space is that some trainers are creating apps which are of no real value to their clients
I am currently in the middle of creating three apps and here are some lessons that I have learnt that will help you if you decide to follow this yellow brick road.
Is your app in some way going to change your customers behavior?
Have you got a sleek and awesome design that makes people want to use the app
What is it about your app that makes it shareable
Has it got any social media connections built into it to possibly make it go viral (facebook share, twitter share, etc)
Are you building a private community within the app so that people can share their results and communicate with their own private community
This is by no means an exhaustive list.
However if you want to be a pioneer and figure out how this works to drive referrals and help in retention of existing clients I would certainly recommend you check out the apple app store and make a list of the best apps.
They try them yourself. Once you found the ones you like recommend them to your clients
If you feel that clients are using your apps then create your own
Apps are an exciting new technology when done right can help you grow your business
However I do not have enough data myself to back up this claim or prove my recommendations to you
Over the upcoming months and year I will be sharing more news and tests I am doing in this area.
If you made it this far I want to say thank you for reading this long post. I put my best effort into it and I hope you find something that can add some value to your local business and get you more clients
If you want more specific online marketing information and weekly updates on the latest Google and social media changes that will impact your business please go to www.personaltrainermarketdomination.com
I am personally going to use this blog as a test lab where I will reveal current money getting techniques and information that is hot of the press to help you get more leads.
And if you have any questions please leave a comment below.
As Jerry Macgiure would say "Help me help You"
Cheers
Neil