[jbox color="blue"]
By: Dexter Tenison, MSS
It's hot outside, you have a million things to do, and you are stressed out due to work. Despite all the setbacks, you walk through the doors of your sanctuary and you begin picking up the iron, laying down all your outside troubles. You start pumping out reps, and reps turn into sets. Blood is pumping to the muscles and it feels good! After your workout session, you walk out knowing you'll be there tomorrow, and your sanctuary awaits.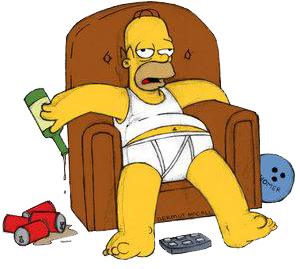 Now, I want to ask you a simple question. While this may describe you and a small percentage of your clientele, do you really think the majority of your clientele feels this way? I mean, do you think that most people keep outside distractions from affecting their workouts and results? Of course, the answer is that most people do not make exercise a priority in their lives. After all, 70% of Americans are inactive according may studies.
So, if you are dealing with people who do not know how to make exercise a priority, then what should you do? Do you tell them that they should just look up to you and do as you do, eating chicken and broccoli, and training all day, even though you are close to getting sick due to yelling all day yesterday in your group classes?
It is my belief that you, as a fitness professional, should choose a smarter way to engage with people who do not make it a priority to exercise. Yes, some people are going to love the grind of a hard, gut wrenching workout that brings you to your knees. However, a large percentage of people in the world need an exercise option that keeps them wanting to come back. They need excitement and just good ol' fun in their exercise routines. And they really don't want "routine" as their exercise!
I made a commitment to myself to focus on helping people in my community who are not the 'hardcore' type. I could have bought a Crossfit several times over, but my heart drove me to help those people who have historically never been able to exercise on a regular basis. In order to get this type of person to become a member of my facility, I needed to get inside their head. Surprisingly, it turns out that most of them need exercise to be a form of entertainment. They need something that they can look forward to, like going to the movies or an event.
Now, I am not much of a Zumba person – I don't believe in it, with the exception that it is a decent social hour for people who want to sweat around each other (sorry, if you are a Zumba instructor – it's just my opinion!). So, in our boot camps we try to inject fun into our sessions as much as possible while still sticking to the components of a good fitness program: progressive resistance training, moderate aerobic activity, and a good nutritional base. We have friendly competitions, games, and status workouts that keep our clients coming back! In fact, if you were to search for Memphis Adventure Boot Camp testimonials on Youtube, every single one of the testimonials from members we have up mention the fact that we always are doing something different and that our boot camp is fun and exciting.
So, what is the point in me saying this? I think it is important for fitness professionals to go beyond their own personal bubble of why they do fitness and seek out what other people want as well. A huge untapped percentage of people in your community want to focus on the journey and not just the destination. If you can keep a person coming to you long enough, they might just start getting results simply by being consistent for the first time in their life! As a trainer take the time to know your clients, not just tell them what you want for them. Listen to what THEY want from you. Not everyone in your class will be the extreme "before and after" success story you want. However, if you give them an opportunity to continue to exercise, let's say in a fun and exciting environment, then you will have a client for a long time and you might just change their entire life and the way they look at the fitness lifestyle.
It ain't always about you! Figure about what the client needs and give them a little bit of what they want too! Isn't that the basis of all relationships?
Dexter Tenison is a master trainer and has a master's degree in sports science from the United States Sports Academy. He has mentored under Juan Carlos Santana and Fred Hatfield for exercise science and Phil Kaplan, Pat Rigsby, Steve Hochman, Sam Bakhtiar and others for fitness business. He owns a successful boot camp, Memphis Adventure Boot Camp, and is a "behind-the-scenes" consultant for other boot camp owners and personal trainers, elevating their businesses to new heights.
[/jbox]