You may be wondering why you should consider starting a personal trainer business. Before investing your money and time into the personal training career, this is the common question that you need to answer. People who have addressed this question effectively most like have the greatest success in the fitness trainer business.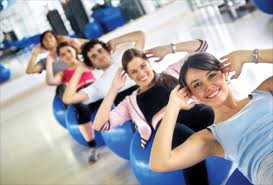 So, what are the reasons why you should want to become a personal trainer? First of all, you have to have passion in wellness, health and fitness. It is a must that fitness, wellness, health and even work out are parts of your life. It is not enough that you enjoy exercising. You should also have the passion to share it with others. This means that you need to develop liking people. The fitness trainer business is not for those who don't enjoy being surrounded by people.
The most successful people in the fitness trainer business are those with the mindset of assisting people to change their lives. Their simple principle will drive their fitness trainer business to success. You should feel the great satisfaction of seeing others improve their fitness, health and their quality of life in general. This is what makes this profession very rewarding.
The opportunity to become your own boss is probably the main reason why you should start your fitness trainer business. This means that you can set your own schedule. You will also be able to call all the shots. There is also a great possibility for great profit with this kind of business. This point alone makes this business totally worth it.
Because the obesity rate of people today is out of control and continuously rising, it becomes the best time for you to get involved in the fitness trainer business. Many people these days are in need of the help of fitness professionals to help them solve their issues in health. This is what provides the professionals in the fitness trainer business with many opportunities in the years to come. That means that this is the perfect time to become a certified personal trainer.
Another reason why you should start and consider the fitness trainer business is because of the many directions you can go in this business. There are many things that you can focus on like creating workout products, opening up a health club, doing seminars, promoting information products and consulting with people. Sky is indeed the limit with this option. You have endless opportunities. The choice is yours.
After receiving your education and certification for personal training, it is recommended that you invest more of your time on the two proven success areas. These are personal trainer marketing and continuing education. Though these are the proven areas of success, still, there are many personal trainers who failed because they failed to understand this concept. Remember that the most successful people in the fitness trainer business understand this simple concept. They then watch their salary grow. Don't stop growing and learning. That is the most important thing to remember whatever business you choose to get involved in.