Whether you believe it or not, one of the hottest jobs these days is personal training.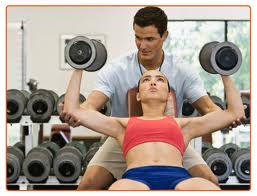 The reason why many people chose personal training as a career is because they see the demand for personal trainers in the future as we are continuously living an unhealthy lifestyle.
Those who are interested in fitness and have passion for health are usually the ones who are interested in taking personal training as a career. To work as a personal trainer is dream come true for many. If you are one of the many people who want to start their own career in the field of personal training, then you may be thinking if this is really the right option for you.
If you are interested to pursue personal training as a career, you need to make sure that you are fit for this. You are going to teach other people about fitness and diet. So it is necessary that you prove them that you are an expert in these fields. Gyms and fitness clubs won't hire someone who is not fit for the position especially if they will not be able to endure the strenuous activities every day for long hours. As a matter of fact, it is important that you are fitter than just simply fit if you are really interested in pursuing personal training as a career. Personal trainers are both dedicated to their work and their outside appearance. It is a must for them to keep their fitness level not to the average but to the highest level as much as possible.
To have a great personality is also a must. If you want to pursue personal training as a career, you need to know that you are expected to have excellent skills in communications and in customer service. It should also be your number one priority to motivate your clients and to help them while remaining patient during those times of difficulties. It is a must also that you are charismatic, energetic and enthusiastic. All these characteristics are important for you to be able to retain your client. These characteristics will also help you generate more referrals. Without the right skills, you won't be able to succeed in this kind of business.
If you really want to know if personal training as a career is right for you, you need to put yourself first in an environment where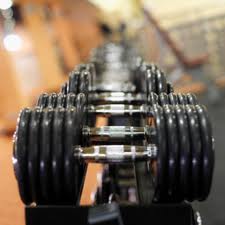 personal training is applicable. You can join a gym. Then, consider hiring some trainers with you. Become familiar with all the equipments you can find there as well as the routines. You need to familiarize yourself to the entire atmosphere. With this, you will be able to gain valuable knowledge and as well as experience in the field of personal training.
Before you can become a personal trainer, the last thing that you will need is to get a certification from the accredited organizations. These certifications vary from one place to another. However, most of them require that you are at least 18 years of age and have diploma certifying that you are a high school graduate.