Who Else Is Struggling To Find The Little Known Secrets To True Personal Training Success And Freedom Without Working For A Corporate Gym Hell-Hole?
Here's The Program That's Helped More Trainers Quit Their Gym Jobs And Hit Incomes Of Over $2,000 Per Week … That's Been Endorsed By More REAL Fitness Industry Experts … And Just Plain Does The Job Of Getting YOU Your Own Six-Figure Training Business, Guaranteed.
CLICK HERE FOR A MESSAGE FROM PROGRAM CREATOR KAISER SERAJUDDIN
There's a very good reason why most of the fitness industries biggest stars have given their endorsement to THE SIX-FIGURE TRAINER PROGRAM … because it flat out works in showing trainers trainers exactly what's been holding them back from getting the high-level private clients and earning the high income they know is possible from personal training.
But that's not the most important part …

It's the phenomenal success stories from dozens of trainers that started either from nothing, badly in debt, or working at horrendous big-box gyms, and thinking there was no way out.  They were able to quit their jobs and start getting high paying private clients in a matter of weeks (many were even up to six-figures in earnings in just a few short months, as you're about to find out).
You're About To Learn How You Can Avoid A Life Of Unhappiness, Low Income, No Future, and Depression Working For A Big Box Gym, And Instead Start Your Own Training Business And Earn a Very High Income From The Get-Go:

"I'm Was Earning Close To Six Figures In Less Than Two Months of Using THE PROGRAM"

Michael Duivis audio goes here


Man, where do I start? When I first found THE SIX-FIGURE TRAINER PROGRAM, l was thinking uh oh, here we go again. There's just so much hype out there, you don't know who to trust. But through Kaiser's blog I got to liking and trusting him. And my job at the gym was killing me, so I had to take a shot.

All I have to say now is that there are two phases to my life – pre and post PROGRAM. And they're both so completely different I can't even start to explain. Before I was working in a big-box gym – I was BEYOND burnt-out, working 70-80 hours a week, just to make decent money.

So they way I looked at it, I had nothing to lose – I could stay here and lose the best years of my life and have no future, or I could take a shot and see what else was out there. The Manual gave me the confidence to do it. Kaiser spells out in detail how he made it happen – and how you can do it to. When you read it, there's no doubt in your mind that you can do it – it's all there. He's given you the blueprint – you just have to use it.

I was so confident after reading what was in here, and so sure it would work, that I didn't wait. I quit my job in the gym right away, even though I still had a ton of expenses to take care of and no source of income. But for me the rest is history. In only two months I was totally booked with clients, and I was making more than I was at the gym (almost $2000 cash a week) and setting my own hours.

What I've realized too is that it's not just about the money – it's about getting to do what you want, when you want, and being happy, and not having to be trapped in a gym all day, or having management breath down your back. That's what it's all about, and that's what the manual did for me. I work less, make more, and have more fun doing what I do. For anyone thinking about it,do it – it's going to change your life.

I know it sounds cheesy or like hype or whatever, but my life has changed in more ways than I can even start to explain since I fond the Super-Trainer blog and I got this book. All I have to say is thanks to Kaiser for doing what he does, and showing us how to do it too.

Michael Duivis – Owner, Straight-Up Fitness Personal Training, Los Angeles, California (straightupfitness.com).



"Went from $30 an hour, to five employees and 7 times the money in just a few months!"

cc audio goes here


The day I found Super-Trainer is a day I'll never forget. I had my own studio but I was burning myself out – I had no employees, and was charging only $30 an hour for my time. It's hard to believe it was just a few months ago. It's hard to believe so much in can change is such a short time – if you told me where I'd be right now I wouldn't believe it. I've got five employees, doubled the size of my studio, have multiple boot-camp locations, and things are taking off for me in ways that you wouldn't believe.

And check this out – I'm now making 7 times more in monthly income since I found Super-Trainer and the manual. I'm like one of those before and after pictures that I take of my clients. Before, I was kind of lost going nowhere – but THE SIX-FIGURE TRAINER PROGRAM got me focused. It showed me how to charge more, how to manage my employees, how to get more clients, how to approach the job, and how to run my business. It's all in here man – and you put it down in a real way. This is real training.

And I'm happy to say I've gotten the chance to hang with you and meet you, and it's been a pleasure to thank you in person and see what you're about. You really live up to what you talk about here. Anyone that's on the fence or thinking about getting the manual, I don't think there's any more that I can say. You just have to make the move and do it. I go to know Kaiser on his blog first, and could tell he knew what he was talking about. So I've jumped on his stuff, and haven't looked back for a second. Thanks again bro and see you soon!

Willliam "CC" Matthews, Trinity Fitness Studios, Troy Alabama (ccmatthews.com)



Here's What "The Million Dollar Trainer" Had To Say: "This is my best read ever!"

After reading Kaiser's manual I was empowered, elated, and amazed. It's by far the only course that tells the truth and nothing but the truth! Kaiser teaches about a commitment to the process of learning… the road to mastery.

Many people think they already know all that they need to know about the personal training industry. Almost each and every individual has some justification for why they have reached a pinnacle of knowledge and expertise. Conversely, some folks simply sell personal training short, thinking that there's just not that much to it, and subscribe to a "just do it" philosophy.

But for all of these scenarios, the bottom line is that they simply don't know what they're missing, and there's no way to articulate that in brief. It must be experienced…and Kaiser sets the stage, and holds nothing back. And much to my continued amazement, this information is not readily available until now. In the end, all the facts in the world can't help if you don't learn how to apply them.

Some people appear incredibly intelligent because they can quote an impressive array of facts and figures, but that doesn't remotely help the client, or your financial portfolio. The key for personal trainers is thinking, reasoning, understanding the effects that true life context plays. I have to say this was my best read ever; it made me walk away and realize there's so much more we can do as fitness professionals. Thank you Kaiser!

– Dave Parise, Owner and Master Trainer Results Plus Personal Training Center, Connecticut's Top Personal Training Studio (www.resultsplus.com) Over 1.7 Million Dollars In Training Revenue, 2008.

From: Kaiser Serajuddin
New york City
May 8, 2010
Dear Success and Income Seeking Trainer;
After running my training business out of a 42 location private chain less than 2 years after getting certified, running a high earning training studio, and serving some of New York City's wealthiest residents with my training business, you could say I reached the top of being a personal trainer.   That's what I thought too – but there's actually a higher level …
It's only when you know how to charge the highest rates, create systems to bring you steady clients, and hire assistants so you're not working all the time, that you can really unlock what being a trainer has to offer.
What does being a trainer have to offer?  It's the chance to do something that comes easy to you, for excellent money, with people you like, for only the hours you want.  If you like fitness and staying in shape to begin with, this is a dream job and career if there ever was one.
After more than a year of sharing my experience and tactics with tens of thousands of trainers from all over the world, and refining my practices through intense collaboration with the greatest minds in the fitness business today, I decided to put my most hard-hitting information into one resource.

What resulted was THE SIX-FIGURE TRAINER PROGRAM.  Since it's release, THE SIX-FIGURE TRAINER PROGRAM has achieved the highest endorsement from nearly every top business leader in the fitness industry, and almost all have recommended it to their followers, for no other reason than they wanted them to own this hard-hitting program.
And even though this is a resource meant to help trainers who are now looking to start a successful business, and save them years of hardship and trial and error, save them thousands of dollars, and eliminate every shred of doubt whether it's possible to be a tremendous financial and personal success from personal training, even highly experienced trainers were raving about the content inside and how much it helped them.
What's made this program a success isn't the hype or promotion – it's the word of mouth, for what it really is:
This Is A "Paint-By-Numbers" Blueprint To Jump You Straight To The Top Of The Training Industry.
PRODUCT IMAGE CAN GO HERE – PRODUCT VIDEO POSSIBLE AS WELL
By top, we're talking about getting into the top 10% of trainers in the world, earning over six figures, and doing it while only working part time. That puts you not only just in the top 10% of trainers – you're in the top 10% of income earners in America, period!
How will that happen?  It's because you'll have all of the hard earned training, management, client getting, and business building info every other top trainer has – you'll probably have even more.  This will allow you to essentially "skip to the front of the line" in terms of time and effort to set up a training business that runs itself.  If you've ever read a book that changed the way you saw the world, then you have a glimpse into the impact that a program like this can have for you.

Although earning figures can't be guaranteed, that is exactly the kind of results this course was designed to achieve course.
Here you have one idiot-proof resource full of the hardest hitting information this business has ever seen.  If you've been struggling, working in a gym for crappy pay and thought that was your only option, be ready to have your world rocked.

Here's What "The Complete Skeptic" Had To Say: "Kaiser is the Warren Buffet of the Fitness Industry."

Kaiser is the tip of the spear when it comes to elite personal trainers. I've never met such an intensely focused individual who truly cares for his clients' success. He can clearly think outside the box and produce an intense and innovative fitness prescription to handle any health and fitness situation. Customer satisfaction is clearly the important objective, which he accomplishes outstandingly.

Moreover, from a business perspective Kaiser is to the fitness industry as Warren Buffet is to the investment sector and Wall Street. He knows how to run and operate a business from an ethical and very caring approach. Kaiser, thank you for your contributions to educating fellow fitness professionals as well as being a true leader in the agonizing crusade to cure Americans from chronic health issues and obesity.

With THE SIX-FIGURE TRAINER PROGRAM, buddy, you did it again! This course will allow rookie fitness trainers to step into the industry without experiencing the typical bumps and bruises that you and I have experienced. From the section on Client Retention to General and Web Marketing Techniques, you create so much clarity on some murky subjects. I plan on reviewing this course any time I hit a snag. Anyone who gets there hands on it will surely have an upper hand on their competition. Forget the certifications – this is the stuff personal trainers really need to know to be successful fitness trainers!

When it comes to training information you see nothing but bullsh*t artists in this business. Kaiser is one of the guys telling the truth!

Rivak Hoffman, President Somagenesis Health and Fitness, San Diego California's Premier Personal Training Company (somagenesesis.com) Over a quarter of a million dollars in training revenue per year.
Let me ask you a question …
What was your game-plan as a personal trainer before now? Where you planning to get a job at a gym? Are you a trainer there now?
The truth is clear: being a personal trainer in a corporate gym is one of the worst experiences you could ever have. You'll have to put up with endless nonsense from management, brain-dead coworkers, and some of the most difficult to work with clients out there!
Were you planning to do it on your own? Well what do you know about Personal Training in the "real world"? Do you have the strategies to make it? Do you have the knowledge to do it? How long were you expecting for it to take to get to six figures?
Have You Unkowingly Been Setting Yourself Up For A Lifetime Of Low Pay, Long Hours, And No Financial Freedom?
I have news for you: the only way to get the money, job-satisfaction, and lifestyle that comes from Personal Training is to start your own training business … and if you already love fitness, this is the easiest businesses you could ever start.
The problem is the real path to get this accomplished is completely hidden from everyone that enters the fitness industry. People will just tell you the same business rhetoric they read out of a book, marketing strategies that are a horrible use of time, or marketing tricks that are almost useless for personal training; the real skills to get the money or lifestyle you want have been hidden until now.

You can now cut away years of trial and error, thousands of wasted dollars, and an immeasurable amount of hardship in getting your training business off the ground. This manual is the answer to all of the uncertainty that every trainer faces in getting to the "promise land" of Personal Training. Here's just some of the info you'll find inside:

Exactly what to say to turn a new prospect into a client, every time.

How to raise your rates to the highest in the industry.

Which type of business set-up is right for you.

How to make a killer website that gets you clients without you lifting a finger.

Where to train your clients so you keep all the money.

The top training techniques that keep your clients happy and coming back indefinitely.

How to pull off semi-private sessions that triple and quadruple your income.

Exactly how to hand over the work to assistants and employees, so you don't have to do the training anymore.
These are real, field-tested strategies I've used myself and taught other trainers who have got amazing results from them.
"What If I'm A Total Beginner – Will THE SIX-FIGURE TRAINER PROGRAM Work For Me?"
That's a question I get very frequently about the program, and trust me, you would be shocked by the documented proof I have from trainers that were complete newbies in the fitness industry, but based on the information they learned from this manual, took a leap of faith, quit their gym jobs, started their own training business, and were earning six-figures in less than 1 year.
What's the most shocking part? Once you learn what to do and how to do it, you'll find out it's easy.
In just days to a couple of weeks, brand-new trainers with no previous training experience are seeing an immediate jump in their incomes and business.  When you consider the time and energy you'll save with this information, taking action to own is truly a no-brainer.
"Thanks To Kaiser, I'll Never Have To Work For Someone Else"

Kaiser, I want to thank you for being such an unbelievable resource in helping me start my training career. Before I got your materials, I was waiting for the right time to get started as a trainer. What ended up happening was nothing – years went by and I didn't make any progress.

But once I discovered your site, that's when everything changed – you break it down so easily and clearly. That's what made me want to get your Manual, and again, I was totally blown away. My favorite part about this is that this stuff works. I went months and couldn't get a single client, and I already got two new ones this week.

The stuff in here is really the best stuff you'll find anywhere – for example Kaiser, your web chapter gets right to the point and show you what you have to do. No one else does that! Everyone just beats around the bush – but you get right to it and show me exactly what to do and how to do it. I feel like a web master because of it!

Whenever I lose motivation, I can hear your voice, telling me to take action, and pushing me to keep going. I know I can make it now, and never have to step foot in a gym to do it. Thanks again, your friend from the left coast, Summer.

Summer Johnson, Independent Personal Trainer, La Jolla, California
Personal Training Should Be The Easiest Job In The World – This Program Makes That Possible.
Personal Training is based around teaching complete beginners something that comes very easy to you – sounds easy enough to make money, right?  That's what I thought when I got started as a Personal Trainer. I imagined doing easy work, having great clients, and getting very high hourly rates. I had thoughts of setting my own hours, hanging out with fun people, not having a boss, doing what I wanted when I wanted, and living the fitness lifestyle. So just like thousands of people every year, I went out and got certified and expected smooth sailing from there … but once I got into the real world, I was in for a rude awakening …
There's a dark side to Personal Training that most trainers are trapped in …
There's a horrible reality in training that stays hidden from you while you're getting certified and looking for a job. The truth is, most trainers have been lied to …
That's because the options out there for trainers to make real money are very, very weak …
Your first option is working for a gym. Here, more than half of your money is stolen from you by the gym you work for. Add to that the fact that management will always stack the odds against you by hiring too many trainers, making you give endless free consultations, and giving you no help with making sales, and before you know it, you'll find yourself in a living nightmare!
Then there's working for yourself. This sounds like a good idea at first, but most of the time it doesn't turn out that way. Most trainers who go solo are shocked by how hard it is to get high-quality clients. They then end up stuck training whoever they can manage to dig up, and for whatever prices that person's willing to pay.
Doesn't sound so glamorous anymore, does it? Well for the overwhelming majority of trainers, that's the reality.
Most Personal Trainers Today Are Struggling – But Some Trainers Have It Different:
You know who I'm talking about – you may have met a few of these trainers or visited their sites on the web. They're the ones that have it figured out; they've learned how to get high-level clients, how to charge high rates, and how to set-up their businesses so that everything runs like a well-oiled machine.
I was lucky enough to meet trainers like this early on in my career. They showed me there was a different way to approach being a Personal Trainer. They showed me how to find the best clients, how to make sure I was always commanding top-dollar, and how to structure my business so that I wasn't working all the time.
It feels like everything happened at once, but I finally got here, to the life I set out for when I first got started as a Personal Trainer. I've got a group of clients (I really consider them my friends) that pay me unbelievable amounts of money to train them, and everything fits around my schedule and lifestyle.
Now that I'm here, I can tell you it's exactly as good as advertised – there's a definite reality to that image you have in your mind of what it means to be a Personal Trainer. The only problem is that the way things are set-up now, it's almost impossible to achieve it.
Do You See Yourself As A Struggling Personal Trainer Trying To Make Ends Meet, Or  A Six-Figure Personal Trainer Enjoying Everything That Life Has To Offer?  The Choice Is Yours.



Earning over six-figures as a trainer is actually easier than you think!
If you already have a passion for fitness, you were born with what it takes to get to the top-level of Personal Training. You just have to cut away all of the nonsense that everyone else is doing. They're killing themselves, and if you keep doing what they're doing, you're robbing yourself. Once you stop, you can start making some real money and get on the road to the life you want.
Once I figured all of this out, you can imagine it was pretty earth shattering – life as a Top-Level Trainer was a completely different reality from where I started out, slaving at a big-box gym for peanuts. That's why I couldn't hold this knowledge to myself any longer – I had to share it with the world. I started my blog Super-Trainer, and I must be on to something because the impact it's had on the industry has been overwhelming. Because of me, trainers everywhere have been quitting their pathetic gym-jobs and getting on the right course to becoming high-level trainers.
But despite all of the impact, I realized one very important thing – a blog wasn't enough …
What was really needed was one high-impact resource with all of the info to help a trainer jump right to the head of the pack – to the freedom and income that should come with Personal Training.
So I took it on myself to do it; I made it my goal to create the most important program for a Personal Trainer the world has ever seen. It took me six months and nearly every free minute of my time to get it all into one resource, but I achieved it and I think you couldn't be more pleased with the result.
What you have in front of you right now is probably the highest-level manual on Personal Training available anywhere, with real-world information that's never been revealed until now …

Here's What You Get: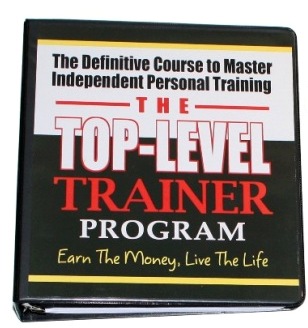 THE SIX-FIGURE TRAINER HARD COPY MANUAL, in it's own three ring storage system.
You'll get the print version of the THE SIX-FIGURE TRAINER MANUAL, the most influential book to ever hit the personal training industry. "THE MANUAL" is updated and relevant to the latest client getting tactics today, not strategies read out of a book that were only relevant 10 years ago.
Here Are The Main Sections Of THE SIX-FIGURE TRAINER MANUAL, Each With Enough Info To Go Into It's Own High-Priced Program: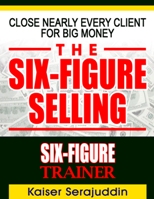 1. THE SIX-FIGURE SELLING SYSTEM ($197 Value)
Has anyone ever come up to you interested in Personal Training, but after talking to them for a few minutes, you hear the dreaded words "let me think it over"?
If that's the case, you probably made one of the deadly sins of selling. There's actually a proven step-by-step dialogue to convert nearly every new prospect into a long-term client, and all of that is covered in THE SIX-FIGURE SELLING SYSTEM.
You'll get as close to closing 100% of your sales as humanly possible.
In this book, included in THE SIX-FIGURE TRAINER MANUAL, you'll learn the exact words to say from the moment the client says "hello", all the way until they're signing on the dotted line.
The truth is that sales is a simple system that can be learned, practiced, and perfected so that it becomes fun, easy, and completely natural. That's what will be revealed to you in THE SIX-FIGURE SELLING SYSTEM, including:
1. The reason why you can never treat a phone inquiry the same as a face-to-face sale.
2. Why a new client you get through a referral must be closed differently if you want to get the highest rates.
3. The two-step closing formula that will allow you to charge DOUBLE the trainer standing right next to you!
4. The six-word sentence you can say to immediately gain complete control of the sales conversation.
5. How to become the highest-priced trainer in your area.
6. Eleven buying triggers – get these right and you'll stand out as one of the country's top trainers.
7. The one prospect question you DO NOT want to answer, or you're almost guaranteed to LOSE the sale.
That's just a small sample of the dialogue and tactics that you get as part of this section. This exhaustively field-tested and proven sales system could easily be expanded and sold for several hundred dollars. It's included as part of THE SIX-FIGURE TRAINER PROGRAM.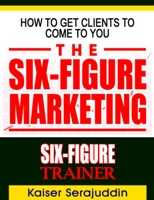 2. THE SIX-FIGURE MARKETING REPORT ($197 VALUE)
Think you know marketing? Think again!
Marketing can be one of the hardest and most confusing parts of having your own training business. It's the number one reason why so many new businesses go under every year.
Do you want to avoid being one of them? Then you need to get your hands on this info-packed section of THE MANUAL:
1. Learn power negotiating skills that would leave Donald Trump jealous.
2. Simple and "nearly free" marketing materials that will do all the selling for you – you won't have to say a word.
3. The number one reason that businesses DO NOT refer their clients to you, and how to overcome it in one very simple step.
4. How to create an offer that will have prospects "stalking" you until you answer the phone to train them.
5. The right way to use brochures, business cards, and post cards, so they actually get read and get you leads.
6. The types of advertising that will pay off for you real big, and the others that are a complete waste of time.
7. Using customer buying psychology to have your customers "hypnotically" pick up the phone and call you for training.
With enough client getting info to fill its own course, THE SIX-FIGURE MARKETING REPORT will show you how to use every tool at your disposal and have clients coming to absolutely non-stop.
3. THE SIX-FIGURE WEBSITE FORMULA ($197 VALUE)
Your website is like the big, black Louisville Slugger in your client getting arsenal. When done right, it can get you leads day and night without you lifting a finger.
The only problem is that 99% of trainers get their website totally wrong. On top of that, it's almost impossible to get the right info anywhere. Web developers DO NOT know how to create websites that sell (if they did, they wouldn't have to work as much as they do).
The only person that can get this part handled the right way is you! And here you'll learn how. Here's just a small sampling of what you'll find out in the THE SIX-FIGURE WEBSITE SECTION:
1. How to create a killer, top-notch website that will impress your friends and destroy your competitors – all for under $200!
2. The website sales secrets that you can do right in front of your competitor's faces, and they'll never catch on for a second.
3. How to easily use audio, video, and social media to make closing sales automatic.
4. One simple strategy that will get you to the top of the search engines in most areas – no geeky web knowledge necessary!
5. How to use a blog to boost your search engine rankings, keep your current clients, and bring in tons more.
6. A step-by-step formula that will have your site convert nearly every new prospect that lands on it.
7. The one thing you DO NOT want to have on your website – get this wrong and kiss your new leads bye-bye.
Learning how to use the web can be time-consuming, cost a fortune, and lead to more frustration than anything else. The only problem is you have to get it right if you want to make your life extremely easy and get clients on autopilot. This section of THE SIX-FIGURE TRAINER MANUAL will do it for you, and make you laugh at the idea that you ever even thought you had to work at a gym to get training clients.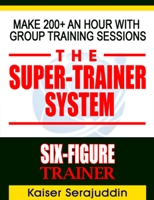 4. THE SUPER-TRAINER SYSTEM ($197 VALUE)
Here's where things start getting fun and interesting. This part of the MANUAL will show you how to take your training from a private practice into a real business where you eventually hand the work over to employees who do the training for you.
Instantly double and even triple your hourly income while also cutting your work hours in half, and be able to take as much time as you want away from your practice and still make money. You'll learn:
1. The right type of assistant to hire and how to pay them to make sure things go without a hitch.
2. How to bring up semi-private session to your clients so that every single client wants in.
3. How to position your semi-private sessions so they even seem "better" than private training.
4. How to charge more for your semi-private training than 90% of trainers are charging for private sessions.
5. How to manage your clients so they're thrilled with every single session.
6. The right time to hand over the reigns to your assistant and make them a full employee.
THE SUPER-TRAINER SYSTEM will get you into $200 plus per hour territory, and show you how to take your training practice well into six-figures while only working part time. And the best part is it will show you how to do it WITHOUT any major business headaches. It's one simple system that will take you from a private trainer into a full-fledged employer and beyond.
And no, that's not even close to everything you get as part of this incredible system. THE SIX-FIGURE TRAINER PROGRAM is literally overflowing with a wealth of Personal Training knowledge and info that will take away any and all hesitations, fears, or guess work out of immediately getting out on your own and having your own high earning training business. Here's what else you'll learn:
Here's a look at what's included in the other chapters of THE SIX-FIGURE TRAINER MANUAL:
YOUR SPECIALTY: Picking the right specialty makes training clients easy and effortless, and brings only the types of clients you want into your training business.
Once you have this part handled, you'll be able to sell yourself more easily, and take on only the clients and do only the work you want to do.
Not only will you set yourself up for major success now – you'll set the stage for expert status and even higher earnings in the future.
YOUR TRAINING PRACTICE: Learn how to set-up your training business so that it works for you conveniently. Everything is covered, from outdoor training, in-home training, gym partnerships, making deals, and even creating a training studio in your own home.
SELECTING CLIENTS: You only need about a dozen high paying clients to make yourself a six-figure trainer. This chapter will show you how to pick the right clients; the ones that can help you grow your business, and get you to your goals much quicker.
SESSION DESIGN: This is all the information you need on how to create training sessions that blow your clients away. This is one of the most important parts of being a trainer, because once you have a new client, you never want to lose them. And what's more important, you want them raving to everyone else about you – you'll learn how here.
PROGRESS TRACKING: Want your sessions to be $100 sessions? Then learn to pack as much value into them with Progress Tracking. You'll learn to make your private sessions brain-dead simple, group sessions effortless, and your client's experience incredible when you know how to track your sessions for maximum effect.
Learn to use your tracking system as your biggest sales and client retention tool. Learn how to ensure quality control for you and your employees so you can always charge the highest possible rates. Learn the easy system to keep track of your clients, which will make your life much easier, increase the value of your sessions, and allow you to charge more for your training services.
THE SUCCESS IMAGE: You are always your own best advertisement. And you'll be completely blown away when you learn the importance of your success image in bringing you clients.
Having the right success image will allow you to always charge the highest rates, have people walking up to you and begging you to train them, and close your sales without you having to even say a word. Yes, it's that important, and here you'll learn to create it.
Learn to create an image the fits your personality and lifestyle naturally. Also learn the image mistakes that MOST trainers are making that will immediately repel new clients faster than bad body odor.
If you want your life to be much easier and not have to spend your time looking for clients or waste your energy in closing them, you'll want to get this part right for sure. Once you learn about the success image, you'll have absolutely no remaining questions in your mind on how to do it.
THE FITNESS LIFESTYLE: Don't forget why you got into training in the first place – it's to create the type of lifestyle you want and other people will envy. In this section you'll learn to make your training practice serve your lifestyle.
Live wherever you want, work the hours you want, and make the money you want, once you learn how all of the pieces fit together. Once you understand how your personal training and lifestyle intersect, you'll learn to create a training business that never feels like work, but still pays you incredibly well.
This is probably the most important section of all. Add to that the fact that clients actually expect and want a trainer to have a relaxed and fun life so they can escape from their own boring lives, and you'll have truly discovered the winning formula.
Here's What The Fitness Marketing Expert Had To Say: "The Information In Your Program Is Priceless."

Kaiser, the information in your program is priceless. After reading through it I realized that if I had this information in my hands when I was training in a gym, I would have been out of there and creating my own business three years earlier.

I don't know how anyone else feels about it, but in my opinion this should be required reading even BEFORE getting certified. Dump the gym now!

Bedros Keuilian – Marketing Expert- www.PTPower.com
All It Takes Is One Tactic Or Strategy For Your Life To Change And Your Income To Take Off.
Any experienced six-figure trainer will tell you that it only took one strategy to get them to that level. It took one inside connection, one marketing tip, one website offer, or one private deal that got them the 10-15 clients they needed to reach six-figure status.
In this program you'll learn literally over one hundred of these career making strategies. All you have to do is pick the one that fits you like a glove, and you'll be on your way to shattering your income goals and getting breakthrough success!
Of course exact earning figures can never be guaranteed, but here you'll learn so many ways to get clients and make money almost on autopilot, that it becomes impossible not to succeed.
But the most amazing discovery is one you'll find out on your own: that if you're already passionate about fitness, making it to six-figures as a trainer is easy. This is the course that makes it happen.
This Program Is At Least 10x As Valuable As Your Personal Training Certification, But Can Be Yours For Much, Much Less:
You can invest in this resource for only two easy payments of $97.
Original price: $495.  Now: Three easy payments of only $97.

Click Here To Get The Complete Program Plus Your Bonus
Package For Three Easy Payments Of Only $97 (billed 21 days apart).

And Here's Your Unbeatable, Unconditional Iron-Clad Guarantee:
Let me put it for you like this:
A Bold Program Deserves A Bold Guarantee – This Is The Ultimate Career Building Resource – Nothing In The World Is Quite Like It – And If For Whatever Reason You Don't Agree That It Lives Up To Every Word You've Read Here, You Will Get A Prompt And Courteous Refund, No Questions Asked.



This program has an over 99% no-refund rate – in fact most owners write to us soon afterwards and let us know how happy they are with their purchase and tell us about what an amazing impact it's had on them and their lives.
But if you've purchased products or programs before and had difficult time getting a refund, you have nothing to worry about.  We honor our guaranteed unconditionally, so there is no risk for you and you have nothing to lose.
Click Here To Get The Complete Program Plus Your Bonus
Package For Three Easy Payments Of Only $97 (billed 21 days apart).
That's just a painless drop in the bucket compared to all the money, energy, and years of wasted effort that this manual will save you from.
What you get here is basically a business in a box! That's why you can't afford not to invest in this information on setting up your training business.
Just Added For A Limited Time Only: THE SIX-FIGURE MASTER Audio Series.

It's Like Having Me Looking Over Your Shoulder And Guiding You Every Step Of The Way To Getting Clients And Making Money From Day One.
Just added to the program, you'll get an eight part series that will rapidly increase the rate at which you soak up all of the information in this program and help you to start boosting your income instantly.
This killer 8 Part CD Set is designed to compliment THE SIX-FIGURE TRAINER PROGRAM, and bring an unbelievable amount of clarity to how you tackle your training career, blasting you straight to rapid results and breakthrough earnings.
Here's a look at what's part of this program:
The Sales Conversation: Personal Training Sales Secrets Revealed ($47 Value) – Are you worried about what to say to get and keep a new client? Selling is one of the hardest and trickiest skills in the world today. Here we'll go over the proven sales conversations that will get you more clients. You'll get the same word-for-word dialogues that have been proven to work by some of the world's biggest companies. We'll explore every possible scenario, pit fall, and objection, and how to overcome them. You'll be able to see questions before they come and understand how to get the highest possible rates from every single client.
Private Training Agreements: Making Deals For Big-Money ($47 Value) – Finding private gyms to partner with is an instant way to get a packed training schedule of private clients, but it's also one of the hardest. In this lesson you'll learn how to find these gyms, how to make the deal, exactly what to say to the gym owner to get him/her to agree to your terms, and how to set-up the deal so that it works in your favor.
Training Locations: Where To Train So You Keep The Money ($47 Value) – In this CD, you'll learn the pros and cons of ever possible training location and scenario. When you're independent, your only real problem to overcome is location – in this part of the course, you'll get the answers. You'll learn the best places to train your clients, how to set-up your sessions in each different environment, and where to schedule group sessions so that you can make the most money for your time.
Semi-Private Sessions: Easily Double And Triple Your Income ($47 Value) – Semi-private sessions are one of the keys to tripling and quadrupling your income – but how do you execute them so you can get the most money and hold on to clients? When is it time to delegate responsibilities to employees? How do you manage them? It's all in this part of the course.
Virtual Sales Force: Let Other People Find Your Clients ($47 Value) – In this part of the program you will learn how to make deals so that you constantly have clients coming to you. Learn how to create your own sales force of businesses and other professionals that constantly bring you new leads, and how to structure the deals and give them incentives so they're motivated to do it.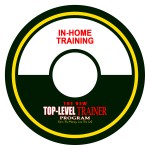 In-Home Training: How To Do It Right ($47 Value) – Training clients in their homes is one of the immediate ways you can start training clients for high rates; if you don't like to be around too many people, this might be the perfect set-up for you. However, there are ways to do it right and ways to do it wrong; after all, you don't want to spend all day driving around in your car. And I'm sure you always want to target the neighborhoods that can pay you the most money. This lesson will show you how.
Training Studio: The Proven Success System ($47 Value) – Once you learn to get clients through all of the strategies you'll learn in this program, you may want to get some help and have others do the training for you. In this lesson, you'll learn exactly how to do just that. Learn the cheap and easy way to open a training studio and the profitable way to manage it so you're not working all of the time.
The Fitness Lifestyle: Make More, Work Less, Do What You Want ($47 Value) – And finally we have probably the most essential part of the course. The best part of being a Personal Trainer is all in the lifestyle it can give you. Here, you'll learn to create a training business built around your lifestyle. Live where you want, work when you want, and figure out a business model that makes it a reality!
And That's Not Even Close To Everything You Get – I'm Also Throwing In Some Unbelievable BONUSES To Start Getting You Results INSTANTLY.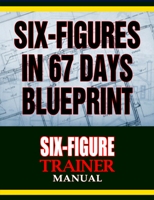 THE SIX-FIGURES IN 67 DAYS BLUEPRINT ($197 VALUE):
This is your complete "how to" guide on the road to six-figures. In this special report bonus to THE SIX-FIGURE TRAINER MANUAL you'll get a complete breakdown of the step-by-step process you can follow to getting to six-figures in only sixty-seven days!
Use this as your official users guide to your manual – inside you'll learn:
1. The number one time killer stopping trainers from getting to six-figures in a short period of time.
2. How to create a six-figure training business before you even have your website up.
3. Should you wait to have your business cards ready before you start marketing and making deals? Here you'll learn the answer.
4. How long should it take to get your website done? Follow this formula and get it done and showing up in the search engines in less than two weeks.
5. The first deal you need to make once you dump the gym – this one alone can get you ten clients in less than one week!
6. The marketing "trick" that can get you tons of leads and have your phone ringing off the hook.
7. The one and only thing that you MUST spend money on from the very beginning if you want to hit six-figures in 67 days.
This newly added BLUEPRINT has been added to make the program idiot proof. Now you'll know exactly how to use your MANUAL for maximum results and maximum earnings. Just follow one step after the other and boom – you're on your way.
Once you have this blueprint in your hands, you will clearly understand why it's worth the price of this entire program by itself.  You'll have a step-by-step action plan you can implement from day one to get you to your income goals, no matter how ambitious, right according to schedule.
CLIENT TRACKING JOURNAL ($197 VALUE):
These are the exact sheets that will show you how to start running $100 training sessions from day one. Learn exactly how to organize and deliver your sessions to give your customers maximum value and get you the maximum training profits.
Start charging $100 + per session …

These sheets will take all of the guess work out of the session design and client tracking process. Give these sheets to your employees and you can still guarantee high quality sessions, so you can make money even when you're not working.
A done for you system like this is of tremendous value, and could be packaged separately for a very high price. These sheets alone are a $97 value, but as a bonus with the Manual right now, it's yours free.
THE SIX-FIGURE TRAINER MEMBERS CLUB ($197 YEARLY VALUE):
The Fitness and Training industry are growing at a rapid pace, and it's becoming almost impossible to keep up. But with your SIX-FIGURE TRAINER MANUAL, you'll also get the access to the SIX-FIGURE TRAINER MEMBER'S CLUB.
Have me as your virtual, private coach, guiding you by the hand to six-figures and beyond …

Here you'll get automatic updates to your MANUAL as they happen. Our guarantee is that your SIX-FIGURE MANUAL will stay current and on top of the latest fitness information, and with your CLUB access, we make it possible.
Also get income earning strategies and marketing secrets that no one else knows about, but you'll get at no cost as part of your program.
THE MARKETING SWIPE FILE ($97 VALUE):
This file is thick with the exact marketing materials that have delivered tremendous results for me, packed the training schedules of all of my trainers, and brought in hundreds of thousands of dollars in training revenue for my training practice.
You will become a marketing expert.

I'll also include special commentary on the secrets of direct marketing for Personal Trainers – these are the cutting edge direct marketing secrets I've learned from the world's top experts, and they'll turn you into a complete marketing wizard! You'll get my testimonial sheets, gym posters, brochures, advertisements, and everything else you need to start bringing in high-paying leads right now.
Again, this swipe file is complete and could command at least $97 in the open market – it's yours instantly once you decide to own THE MANUAL.
THE SECRET SOCIETY NEWSLETTER: TWO MONTHS FREE ACCESS ($197 VALUE):
If you want to learn about what's hiding behind the curtain in the fitness industry, I'll be your guide …
Every month I'll bring you an inside glimpse into the inner workings of the upper echelon of the fitness industry. What happens behind the closed door meetings, back stage at the conferences, or after hours over drinks between millionaire fat cats.

You'll get exclusive details on hidden income opportunities in fitness.

Cutting edge marketing tactics that you won't find anywhere else.

Underground information that can save you or make you thousands.
You'll get it all, but there's only one catch – you can't tell a soul!
The first rule of THE SECRET SOCIETY is no one talks about THE SECRET SOCIETY!
These Are Highly Advanced Fitness Industry Secrets Not Available Anywhere Else.

So until we're either found out or shut down, each month you'll get mailed to your home your SECRET SOCIETY NEWSLETTER.
In your newsletter will be either an audio or video disc (depending on what's happening in the industry) plus a piece of "black market" content that was never meant for the public's eyes.
These aren't your usual interviews; not your usual boring stories; not information you could just find in a book or on the web – none of that.
This is exclusive info straight from the belly of the beast – and get this …
I'm going to ship you TWO MONTHS FOR FREE !
Yes, I'll ship you two months for FREE as your welcome gift to the inside of Super-Trainer.
If you're completely thrilled and excited by your first two issues, pay only $27 every thirty days for future issue.
The truth is the valuable information you'll find here will earn you into the hundreds of thousands of dollars and beyond through saved effort, extra income, rapid career progress, and money making strategies.
If you're a success minded action taker that believes just one secret executed properly can completely change your life, then don't miss out.
This is the course that makes good on the promise of Personal Training: getting to do what you love and making terrific money, all without the stress and headaches of a "regular job". This course makes it a reality.
I'm completely confident in saying that any single part of this program, cds, or bonuses is worth more than the entire price of this program, which right now you'll notice is a steal:
You Get The Manual, The Mastery Series, The Blueprint, And The Bonuses Arriving At Your Doorstep In Less Than Ten Days.  You Won't Have Any Delays In Claiming Your New Life And Never Have To Step Foot At Your Training Job Again.



Original price: $495.  Now: Three easy payments of only $97.

Click Here To Get The Complete Program Plus Your Bonus
Package For Three Easy Payments Of Only $97 (billed 21 days apart).

Why Is THE SIX-FIGURE TRAINER PROGRAM So In-Expensive?
Why don't I at least make it the price of a personal training certification, somewhere around $500? Why did I lower the price from the original $97? With the bonuses, why don't I charge at least $200? Why don't I just sell the bonuses separately for more money?
There are a few reasons:
The first reason is because of a simple but obvious belief I have – that at the end of the day results, and only results are all that matters. Your clients might cheat on their diets and sabotage their results, but as trainers, we don't have that luxury.
Yeah, I could have charged more, or taken away some of the features you see here, but all I care about are the results you get from owning this book. That's why I eliminated any thought of price when putting it together, and just included every conceivable feature to make sure you get the results you're looking for.
Once that part was done, I priced this Manual to be a complete no-brainer for any trainer that even thinks they need it and can use it. The money is always nice, but this manual will never be my top source of income, and I don't want it to be …
Do you know what drives me? It's the success stories that I get from trainers every day about my blog, my newsletter, and this manual. It's getting mobbed by trainers at every event I go to, coming up to me and shaking my hand and telling me how I changed their lives. It's knowing to myself that someone out there that buys this manual won't have to go through the pain and suffering I went through in getting to this level as a trainer.
And there's something more, something I've never shared before, but that I'll tell you now …
Just a few years ago, there were nights I would lay awake at night, sobbing in bed, and wondering if life was even worth it all. I felt lost, alone, and like a complete failure, not knowing how I would ever find a real career, make any real money, or get to have or do the things that everyone else had. That's why when I put this manual together, I left nothing out. I put my blood and guts into this thing, to make sure that no one could ever say that it wasn't the best piece of information that they ever came across for launching your career in training. I think that explains never getting a refund request for it, but there's more to it than that: there's no way I could have gotten to where I am in this business, made my blog as popular as it is, or gotten the success stories I have gotten if this material didn't flat out deliver.
There's Only Thing For Certain – that You'll Look back And Be Amazed By The Amount Of Time You Spent Wasting Your Life In A Big Gym – Don't Wast Another Minute ..



How much would you pay to never have to work at the gym again?
To never have to take orders from someone else?
To get to do what you want, when you want?
To have that kind of lifestyle that you maybe dream to yourself about every now and then, but are still too afraid to admit that you want and deserve?
And to finally have the feeling of success and self-esteem that comes from having a real profession, your own business, and an excellent income?
At this point I think the choice is pretty obvious. Here's how to get yours now:
Original price: $495.  Now: Three easy payments of only $97.

Click Here To Get The Complete Program Plus Your Bonus
Package For Three Easy Payments Of Only $97 (billed 21 days apart).

There Are Several Hundred Good Reasons For You To Take Advantage Of This Offer, But Here Are Five I'm Sure Anyone Can Relate To:
Five Good Reasons To Get Yours Now:
1. You can avoid ever having to work for a gym for $8 an hour, in a profession that should be paying you at least $80.
2. Save months or years of trial and error starting up your training business – you'll learn the exact skills and strategies to do it right now!
3. Learn over a hundred proven ways to get high-paying training clients – use just a few of them and become a booked solid, six-figure trainer.
4. Make money doing something that already comes easy to you, so you never feel like you're working.
5. Start your own business cheaply and easily. Get on the job experience, and let your life's business success story unfold.
USE SOME HALBERT ORDER INFORMATION COPY HERE

Just click the link above and you will be taken to our secure order form, that has been tested for security thousands of times from our many previous customers.  The checkout process takes only seconds, all you have to do is enter your shipping and credit card information.  As soon as you order, your PROGRAM will be shipped to you immediately by priority mail and will be in your hands in as little as three days (please allow up to ten days for delivery).  You will also get instant access to several of your high value bonuses to start learning from and implementing immediately.  There are no other hoops to jump through or information to submit in order to get access to all of your materials now.  In addition, you are protected by an unconditional, no questions asked 365 day guarantee.  
All Together, This Has A Real-World Value Of At Least $2,000.  The Value Of The Impact It Can Have On Your Life Is Priceless.



That might sound like hype, but you're protected by an iron clad guarantee to back up every word.  If you're one of the unique people that's looking for more out of life, and the answers to help you propel your training career, it's my sincere pleasure to be able to bring it to you now. It took me years to learn and months to produce all of it, but I'm sure it will help you save even more time and trouble because of it. Most of all, I look forward to meeting you and hearing your success story in the future!
Yours truly in training excellence,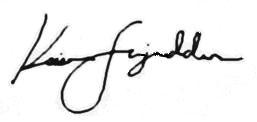 Kaiser Serajuddin
P.S. Every year, a certain number of trainers are lucky enough to get off to the right start in this business. They might meet the right person, have the right mentor, or get the right info in their hands that allows things to really take off. These trainers start to make rapid progress, quickly get to six figures, and get the connections and leverage to move on to much bigger things in the fitness industry. We often think these trainers are talented or lucky, but the truth is they had just that little bit of insight the others were missing that got them to the top.
… but other trainers get off to the wrong start, and end up on the wrong side of this business. They eventually get frustrated with being a Personal Trainer, and before long they give it all up. What's the worst part? They end up going into pointless, boring jobs, and their entire lives take a drastically negative turn as a result. If someone had just showed them the right path from the beginning, they would have seen what this career was all about and been on the road to achieving their most insane personal goals.
All you have to do is take action right now and get started.
P.P.S. And remember, if you have any doubt in your mind of whether this program delivers on all of the promises you've read above, you're protected by your 365 day Money-Back Guarantee. If you're not satisfied with the materials and quality, you're entitled to a full refund. It's as simple as that – you have no reason to hesitate.
P.P.P.S. If you think this book can help you but you're still afraid to pull the trigger, I'm sorry but it probably wouldn't benefit you anyway. But if you have the will and desire to make it as a trainer (and get the money, career, and respect that comes with that), this is what you've been waiting for. If you don't, this or any other book or product out there will never help you.
"Once I Got The Manual, I Quit My Gym Job And I Haven't Looked Back!"

Kaiser gave me the confidence to know that it was really possible for me to make the kind of money I wanted and to be a trainer on my own, without a big gym. Once I got the manual, I quit my job right away and I haven't looked back. If you want a training business, this manual makes it a reality right now, not five years from now.

I don't know how he does it, but everything Kaiser tells you flat out works. One tactic alone that he showed me got me 10 high-paying clients. Everything, from top to bottom is broken down for you in the manual. He explains where to train clients so you can keep the money, how to get them, how to train them so you can charge the highest rates – it's all in here, and it all works. In just a couple of months after trying the things he teaches you in here, I have a full, growing training business.

It's hard to believe that less than two months ago, I was slaving at a gym, making less than half what I'm making now – I had to put up with my managers, and my coworkers were always bringing me down. And my hours were ridiculous.

Now I don't have to answer to anyone. I have my own business, I set my own hours, and I train clients I love. I have a enough time to work out, compete in more competitions, hang with my friends, and just do the things I love. You can't put a price on that, and for that I can't thank Kaiser enough. Just like Kaiser says, the dream of Personal Training is alive and kicking. I never would of thought it, but now I'm proof that it's possible! I don't know if I'm dreaming, but I don't want to wake up.

Dan Campos, Philadelphia Pennsylvania (dancamposfitness.com).
Here's your last chance to get THE PROGRAM for this incredibly low price:
Original price: $495.  Now: Three easy payments of only $97.

Click Here To Get The Complete Program Plus Your Bonus
Package For Three Easy Payments Of Only $97 (billed 21 days apart).