"Just Plug It In, And Watch YOUR OWN Personal Training

Business And Your Fitness Career Take Off."
(Yes, it's that simple.)
You'll get:


A proven business model to run your personal training business.



Complete graphic design: your logo, business cards, headers, colors – everything.

A complete high-end website: the exact website used by the top players on the internet.

Your own custom marketing materials branded with your logo so you can get clients in the real world, not just the web.

Content for your site that's proven to get results: your web page, your about page, your offer page, pricing, features, testimonials, videos; it's all taken care of.

Full members-only support area: every single possible question or problem you could think of, taken care of in your own FREE members area.
It's called …
Here's The Full Story Behind The Only Solution You Need To Really "Make It" As Personal Trainer …



Dear Wealth And Success Minded Personal Trainer  …

Kaiser here, and if know me or know my blog, you know the mission has always been to give trainers like you the tools to dump your gym job and start your own training business.
It took years of work, trial and error, and talking to the top minds in the world on the subject, but I've finally made good on this mission through the Super-Trainer Licensing Program.
With this program, you get the keys to the business.
This is the program that does everything for you, so you're free to do what you do best – getting people in shape and changing their lives. And you can do it knowing that your business is taken care of, your income is growing month after month, and your fitness career is growing right along with it.


Why aren't you a successful, high-earning trainer already?

The biggest problem is time …

Getting started as a personal trainer takes time, and it's time you don't have if you're looking to grow your business as fast as possible:

? It takes time to develop a strategy to get clients.

? Time to learn the ropes of what works and what doesn't.

? Time to get your designs ready.

? Time to get your web-site up.

? Time to write everything for all the pages of your site.

This process unfortunately can cost you years of trial and error and thousands of dollars to get through …
The sad fact is most trainers never get through it, and their business fails before it even gets started.

As a result they end up having to go back to their boring jobs and dead-end careers, never getting the income, fun, and excitement that personal training can bring you.
You're about to discover the solution: Super-Trainer Licensing.

It's a one of it's kind complete business in a box, giving you every piece of what it takes to make it as a personal trainer.

How does it work? There are actually five major factors behind it – keep reading below to learn all about it.

"Start making real money and having a real life …"
Kaiser, I want to thank you for everything you do for all of the trainers out there. Before I found your blog, I was kind of blowing around not sure who to listen to or what to follow. There is just so much wrong information out there being thrown around by the certification companies – I though once I got certified, I could go into a gym and start making $50 an hour – this wasn't the case!
And I hated every minute of what I was doing in there. I was totally stuck and couldn't get out.

After that, I bought some of the info-products out there, but none of them worked for me. Everyone says how easy it is, but no one has actually done it or gives you a real blueprint to follow. That's what you did.
With your program I knew what to do and when to do – it was the map. I could plan my day and know how to build my business, and that made all the difference. And none of it was complicated – you understood where I am now and where I wanted to go.
It also took away a lot of the fears I was having with getting started. I have to admit I had my doubts, but I know that you've been through it before, and all the other super-trainers have been through it. You showed me exactly what to do, and that just makes things so much easier.
So to make a long story short to everyone out there, don't think once you get certified you'll be on easy street – you won't! And don't believe all of the hype out there. There's only one guy telling it really like it is and that's Kaiser.

Thanks again, and to anyone that wants to start making real money and having a real life because of fitness, Kaiser is the guy to talk to.

– Sirena Bernal, Boston MA
"There is no better mentor for you than Kaiser and Super-Trainer …"
When it comes to fitness professional building empires, I'm something of a skeptic.
For every success story there are hundreds of trainers that have tried their hand only to fail miserably thinking that if they build it, customers will come. From my experience, to avoid being one of these casualties you need two things: you need a mentor and a plan.
There is no better person in the fitness industry to be your mentor than Kaiser and there is no better resource to help you devise your plan then Super-Trainer.com

– Pat Rigsby, Louisville Kentucky
World's Top Fitness Business Coach
CEO, Athletes Revolution Franchise
Founder, International Youth Conditioning Association
www.patnickandjim.com
SUPER-TRAINER LICENSING PART 1: BRANDING
(Value: Over

$1,000

)
How important is branding to your training business?
Your training rates, your credibility, and the respect that people treat you with all depend on it.
That's why as part of your Super-Trainer License, the first thing you'll be set up with is a complete branding package.
Here's what you'll get:

High end logo: our proven, attractive template will give you instant appeal. Don't spend months of your time and hundreds of dollars going back and forth with a designer, only to be unhappy with the results at the end. Here, you'll get it right the first time.
The logo template you get has been proven over and over again to have the highest appeal and build immediate recognition and trust from visitors.

Pick your color scheme: create your own unique business identity by picking from three "scientifically proven" color schemes. Colors for all designs associated with your business will be based on the colors you chose. Here are your choices: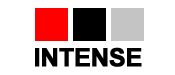 Create an image of passion and intensity for your training program.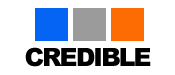 Go for a look of believability, trust, and value.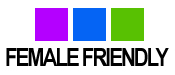 Use the most popular colors for marketing to women.


Get your business card designs: having a business card is an essential part of doing business. As part of your license, you'll get a fully designed business card. Our winning structure will make it clear to everyone that you're a professional and reliable source for training services.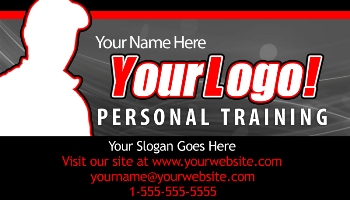 Once you're done with this first phase of your licensing process, you'll already have a logo to put on your shirts and promotional materials, and have a business card that you can proudly share with clients and prospects.

You'll be instantly past a phase that most would-be trainers spend months stuck on.

If you've ever contacted a graphic designer, you'll know they charge at least $300 to make you just a logo. That is included here, and is only a small fraction of the total value you'll get out of your Super-Trainer License.
When it comes to the custom marketing materials and designs that you get as part of your license, there's much more to come. Keep reading below to find out all about it.
**** SPECIAL NOTE ****
As part of the THREE DAY / THREE PAY promotion, you will get a special added feature when it comes to your logo:

If you chose not to use our proven template and decide to go with something of your choosing based on your own tastes, you can now do so at no cost.
This offer ends with the promotion on 4/16/10 (custom logo value, over $250).

"Thank you for all the killer info …"
Kaiser, every little nugget of info you've shared with me has been priceless, and added thousands to my business and given me just a huge amount of clarity with what I'm doing here.
You're the man when it comes to everything; from hiring employees to building my business and designing my group sessions, I got it all from you.
Heck, I've been to conferences and learned from every other guy out there, and most of them are talking out of their backsides, like they're from another planet. You've always given me the real goods, things I could use now and would work, so I just want to thank you for all the killer info.

Everyone wants to sell you something, but there's one guy that knows what he's talking about, and that's Kaiser.

– William "CC" MATHEWS
Owner, Trinity Fitness Studios
Troy, Alabama
www.ccmatthews.com
"Super-Trainer gives trainers the tools …"
What an amazing resource Kaiser and Super-Trainer.com are for success-oriented personal trainers!
As editor of PFP (Personal Fitness Professional) magazine and multimedia, and as an owner of Empower Personal Fitness Studio, I'm in daily contact with trainers who are looking for insights and services to escalate what they have to offer well above their competition.
They know it is no longer acceptable to be a trainer who just delivers a workout. Instead, they must become a one-stop resource for the health and well-being of their clients. Super-Trainer.com gives trainers the tools to do that and much, much more!
Thank you, Kaiser, for being instrumental in the success of so many in our industry!

– Shelby Murphy
Editor In Chief, Personal Fitness Professional Magazine
Owner, Empower Fitness Studio
SUPER-TRAINER LICENSING PART 2: WEBSITE
(Value: Over

$4,000

)

How important is your website?
Nearly EVERY SINGLE new client you get will make their training decision based on it.
That makes your need for a strong and credible website vital. Your site must make a positive first impression, provide all the necessary information first time visitors are looking for, and it needs to give your visitors a reason to pick up the phone and make that first call to you.
That's a lot riding on it, and if you don't already have experience writing sales copy or designing sites, it's impossible to get right. That explains why very few trainers have websites, and the ones that do get hardly any new business from them.

With your Super-Trainer License, you'll get probably the strongest personal training website model out today – one that will get you results, plain and simple. Here's why:


Your website header colors will be based on what you picked out for your logo and card. Everything will look high-end, clean and consistent with the image you have chosen. And your site comes ready made with an offer so that new clients contact you the first time they visit.

This is a look at the type of header you'll get with your package.
This is how your header will look with the CREDIBLE color scheme.
This is how it will look if you chose FEMALE FRIENDLY


Your offers: your website has one and only one purpose: to get people to take action and contact you. That's it, and that's all. For that, you need to have a strong offer that makes people pick up the phone or open their email and make the first move. If you do this right, you will get ALL of the new training business, and starve your competitors dry.
Your website will come built in with highly attractive, customized graphic offers giving your first time visitors compelling reasons to contact you. With the sales-closing info you learned in THE SIX FIGURE TRAINER MANUAL, you'll be able to easily convert them all into long-term paying clients.
You will get a large, customized graphic offer for the home page of your site.
This is the CREDIBLE version of your offer.
And here's how it will look if you chose FEMALE FRIENDLY.


Your theme: you will get a premium WordPress theme. This is the same theme used by some of top internet sites today. It's a high end, paid WordPress theme (that we are allowed to give you through our developer's license), not a plain looking free theme. And most important of all, it's not a cookie cutter template; this is a real, living, breathing website that will get you ranking high in the search engines, and that can grow as your business grows.

You will also get a graphic offer for the bottom of ever page and blog post of your site.
This is a look at the CREDIBLE version.

Here's the female friendly version.
That's a look at just a few of the custom graphics you get as part of this incredible package.


Your Blog: having a blog gets your site noticed by the search engines and forms a bond with visitors, making them more likely to contact you for training.
As part of your license, you will have a blog built-in to your website at no additional charge. This will put your personal side up front and just one click away for anyone that wants information about their future trainer (that's you!).
This is a tremendous package, easily worth over $4000, but you won't pay even close to that much.

Confidence: there is no better feeling in the world than knowing that you have some of the highest end graphics, marketing materials, and designs backing you up. It gives you an edge over all competitors. And it gives you something that you can show to friends and family that lets them know you are a serious player in the personal training industry, not a fly-by-night hobbyist. You can't put a price tag on it, but this confidence is one of the most important factors to success.
**** SPECIAL NOTE ****
As part of the THREE DAY / THREE PAY promotion, you can choose to get a special opt-in based OFFER BOX (the kind used at Super-Trainer.com and many other top online sites today).
We will customize and design the text in this box for you, as well as program the box with the auto-responder of your choosing (information on how to reserve and set-up an auto-responder service is available in the members area).
The customization and programming work here has an additional value of at least $200, but you can have it now at no cost (this offer ends on 4/16/10).
As part of the THREE DAY/THREE PAY promotion, you can get an opt-in style OFFER BOX, with your own customized text and special offer.

"Super-Trainer gave me the blueprint …"
Every day I was spending in a big gym felt like a day of my life that was wasted. I ended up having to get a job, and that's not what I wanted to do either. I knew that fitness is what I wanted to do and where my heart was, and just needed a plan to make it happen.
But nothing really happened until I found Super-Trainer.com. Until then the only trainers I had ever met were the ones working at the gym I was at. But through Super-Trainer, I met many, many more that had the kind of success that I wanted for myself.

James Dixon
Owner, Don't Sleep Body Sculpting
www.dsbodysculpt.com
Washington, DC

"

Kaiser knows what he's doing …"
The personal training and marketing industry is growing at a tremendous rate.
There are so called experts that say they know what they're doing, and there are experts that KNOW what they're doing. Kaiser knows what he's doing.
He takes the complication out of personal training and makes success imminent for those new to the personal training world.
If you think success isn't possible, Kaiser and Super-Trainer will take you and your business to levels you never imagined.

Nicki Anderson
IDEA Personal Trainer Of The Year, 2008-2009
Owner, Reality Fitness
Naperville, Illinois
SUPER-TRAINER LICENSING PART 3: MARKETING (Value: Over

$2,000

)
Marketing is the one thing standing between you and a six-figure personal training business.
It's also the hardest thing to learn, test, and implement, especially when you're getting started.
But with your Super-Trainer License, your marketing is done for you.

Full Website Content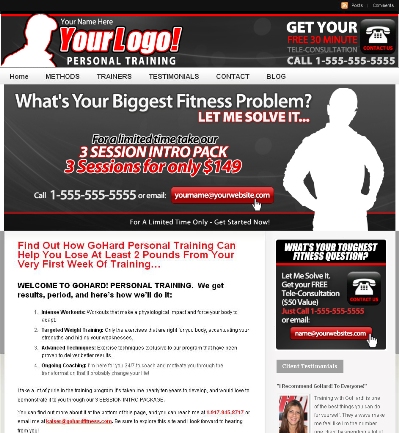 ? The sales-copy on your web-site home page to make sure customers buy from you? Done.
? All of the writing on all the other pages of your website? Done.
? An offer that will get people to contact you the first time they visit your site? Done.
? Want a video that will make your visitors bond with you and much more likely to train with you? You'll get the full script.

Search Engine Optimization
Does optimizing for the search engines confuse you? In addition to the set-up and content of your website, your site will also come fully optimized from top to bottom according to the latest information in search engine marketing. This can have your site showing up tops in the search engines in a matter of weeks, bringing waves of new leads.

Done-For-You Craigslist Ads
You'll also get two fully designed Craigslist ads with your branded colors, your logo, your business name, and your pictures.
These ads are so good, you can use them as-is for any print advertising you're planning to do as well.

Your license is designed for only one thing: to bring you results. Without everything above, immediate results wouldn't be possible. That's why it's all included.
But the head-start you'll get with this program still isn't complete. Click the button below to check out the next page and learn about the biggest piece in all of it.
**** SPECIAL NOTE ****
As part of the THREE DAY/THREE PAY promotion, you will get one additional high value graphic bonus:
In addition to the valuable, high value designs above, you will get one additional custom design of your choosing.  You can get an opt-in box for the right column of your site, an e-cover report cover, a membership card design, or almost anything else of your choosing.
This special bonus has a real world value of at least $150, but is yours at no cost (only until 4/16/10).
"No one can tell me what to do anymore."
Kaiser, thanks for all the stuff you've done for me so far. I've spent a lot of money with you, but all of it's paid me back at least fifty times over.
Super-Trainer has been my guide in the Personal Training industry, guiding me all the way to where I am now – running my own training business, with new clients coming in all the time.
To tell you the truth, I never even knew that being a trainer was like this. I thought it was all about the office politics in a big gym. But with my clients now, I get to keep all the money. And the best part is I don't have to answer to anyone anymore. I have no boss and no one negative to deal with. If I want a day off I take it, and if I want to do something, I do it, and no one can say anything about it. The freedom I have is the best part of all of this and you can't put a price on that.

Greg Crawford, CSCS
Owner, It's a Lifestyle Fitness
Northern New Jersey
"Intelligent, thoughtful, and relevant."
Kaiser, it's been almost exactly a year since I first stumbled upon Super-Trainer, and I guess you could say "you had me almost from hello". It didn't take me long to realize the intelligent, thoughtful and relevant message of that blog, and I've been a fan ever since.
Those three words "intelligent, thoughtful, and relevant" describe the work you do on Super-Trainer. Thanks for everything you do for our industry and keep up the good work.

Greg Justice
President, American Association of Personal Trainers Owner, AYC Fitness Center, Kansas City, KS
SUPER-TRAINER LICENSING PART 4: SUPPORT
(Value: Over

$2,000

Yearly)
No matter how hard you try or how bad you want it, nothing happens over-night …
It's going to take the right support system to carry you all the way to six-figures and beyond – and as part of your licensing program, we're going to give it to you.
As a special added feature you will get access to the Licensing Members Community. Here you'll get detailed video tutorials on every part of using your new high-end website, as well as information on marketing and running your training business.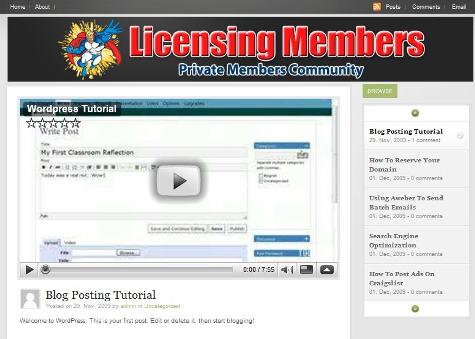 Even if you don't know anything right now about running your training business, it will all be explained to you:
? Maintain and upgrade your website: everything from writing a blog post to adding testimonials is covered.
?Technical support issues like recording and uploading video to your site, formatting graphics, and designing sales pages are all explained to you.
?Learn to use an auto-responder to build your lead list and easily stay in touch with past and present clients.

?The most effective ways to market your training business and get the most bang for your money and effort are all covered.
? Strategies to delegate your repetitive business tasks, so you have more time to do what you want.
?Question submission area: get new video lessons based on your own questions and feedback.
Included are:

EXCLUSIVE MEMBERS CONTENT: The members area consists of dozens of individual video lessons. These lessons cover every single topic related to starting up and marketing your training business. These range from technical issue like how to post Craigslist ads, to business issues such as how to delegate repetitive work to virtual assistants so you don't have to do it.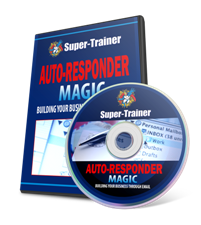 AUTO-RESPONDER MAGIC: In this lesson you will learn the simple techniques to creating an auto-responder program for your training business. Learn to set-up and insert your web sign up form, how to program emails, and how to send "blasts" to your large list of subscribers.
DONE FOR YOU START-UP: The start-up phase with your training business can be the most painful. A training business is like a rocket ship – it takes a lot of force to achieve lift-off, but once launched properly and in the right direction, can then cruise on it's own indefinitely on auto-pilot. In this lesson, you'll be able to solve many of the issues with starting up your training business, from placing your first advertisements, to opening a successful studio on a shoestring budget.

Also included are how set-up automatic billing in your training program, how to search engine optimize all the pages of your website, and how to use social media to grow and market your training business, plus many, many more.
ATTENTION! Just added, the most comprehensive course on online fitness marketing you'll ever get your hands on:
BIG-MONEY ONLINE FITNESS:Imagine, getting to wake-up whenever you want, do whatever you want, and only have to see and work with the people you want to work with. And all the while, watching money "appear" in your bank account – this is all possible with the power of fitness marketing online.
This is the reality for many trainers who were once exactly in your shoes. Now, they're earning six figures online with fitness. But behind the glamor and the success stories, there's a reality that you've probably figured out already – that it's not going to be easy.
It's going to take learning and mastering the process of marketing fitness online. This is a completely new game with it's own rules and framework, and just like a new client stepping into the gym, you're going to need to find the right trainer to give you a program that you can follow to success.
The good news is that it's possible – it can all be learned very quickly when, and only when, you have the right info in your hands. There's a formula to it – a step by step system you can follow that will take you from wherever you are now, to achieving complete mastery with everything that goes into creating an online fitness business.
It's all in BIG-MONEY. BIG-MONEY ONLINE FITNESS will take you step-by-step through the entire process of creating a real online fitness business.
———————————————-

Everything you see above and more is included here, and what's more is it's all free! You'll get LIFETIME access to the Licensing Members Community and never have to pay any ongoing fees.
How is this possible?
I'm sure you've invested in programs in the past that talked a good talk, but left you alone with no help after you paid for it. That's why it's our belief that Member's Support is an essential feature that should come with your program.
Now, you are not alone …
If you've every felt lost while running your training business, rest assured that now you are not alone. The members area will show you how to make the most use out of your license, exactly what to do to start getting results (so you aren't running around like a chicken with it's head cut off), and give you the confidence to know what's possible and show you how to achieve it.

There are no ongoing fees for any part of the Super-Trainer Licensing Program. Now when it comes to taking advantage of this incredible program, there's only one step left: keep going down on this page to find out what it is.

**** SPECIAL NOTE ****
As part of the THREE DAY/THREE PAY promo, you will get a complete set of business forms for your training business.
You will get anything and everything you could possibly need, including a BILLING AGREEMENT, PAR-Q FORM, WEEKLY TIME SHEET, SERVICE AGREEMENT, HEALTH HISTORY QUESTIONAIRE, and anything else you could imagine needing for running even a highly advanced training business.
Over 40 forms in all and has a value of at least $250! (This bonus is only available until 4/16/10.)
"Kaiser is one of the world's top fitness consultants …"
I have been a certified Fitness & Wellness expert in NYC for 15 years and can honestly say there are very few fitness 'professional' I respect as much as I do Kaiser Serajuddin. Kaiser is not only New York's leading expert in fitness, but also one of the world top fitness consultants.
If you want to be successful and learn real deal marketing strategies, I strongly encourage you to get on board with Super-Trainer.com and watch your profits soar!

Antonio Valladares
Nutrition & Lifestyle Coach
New York City, NY
Burns Sports Inc.
www.burnsports.com
I've been teaching Internet Marketing to the fitness industry for over 10 years, and I've seen A LOT of people come and go.
Kaiser is one of those guys that just "gets it" and he's going to be around for a long, long time.
Super-Trainer is a great resource for fitness professionals who are just beginning to discover all the opportunities that exist, and trust me, there are A LOT of opportunities!

Ryan Lee
Marketing Expert
www.ryanlee.com
SUPER-TRAINER LICENSING STEP 5: It's Your Turn
You can get the entire Super-Trainer licensing package right now for only $1,900 $757.

No ongoing licensing fees, no ongoing membership costs, and no additional charges.
And just to review, here's a look at what's included:


Completely designed logo.



Completely designed business card.



Completely designed website header.



Premium (not free) wordpress theme.



Customization of wordpress theme with all widgets and features.


Website comes fully integrated with all pages and tabs built in.


Website comes with all sales copy included (just needs some minor customization from you).



Two custom designed graphic Craigslist ads



Members support area
That's just a hint of all the value you'll get with this package once you're inside.
Separately, this is over $5,000 of products and services, not to mention the months and years of your life it will save in hardship, headaches, and trial and error.

There's only one catch …

Acceptance for a Super-Trainer License is by application only.
Because of the effort and support it takes for us to serve every Super-Trainer License, we cannot accept everyone.
We only want the best of the best. You don't have to already have years of training experience, but you have to be committed to giving your training career your best shot and following through on all of the tools we put at your disposal.
That's why in order to get your Super-Trainer License, you must first submit an application along with a $100 refundable deposit.
Here's how the rest of the process works:

1. If you're accepted, you will only have to pay your $657 balance (if you are not accepted, your application fee will be refunded to you). For a limited time we also have a two payment option available at no additional charge.

2. You will then get immediate access to your members area.
3. Once you're inside, fill out the simple "paint by numbers" questionnaire, attach your supporting images, and you're all done – we'll handle the rest.
There's no reason to hesitate – we have full tutorials in the members area to help you choose a business name, pick your color combinations, and even pick your specialty – it's all done for you.
And you're protected by a 365 day MONTH MONEY BACK GUARANTEE.

That's our guarantee that this program will live up to every single word you've read here, and every positive thing you've heard about us. And although results cannot be guaranteed, if you bring your own desire to succeed to the table, it's hard to see how you could fail with a comprehensive program like this one.
But in any case, you can rest assured that you're fully protected by our 100% Money Back Guarantee for a full year into your license.
Super-Trainer could not have gotten to where it is and got the backing of the biggest names in the world of training today if we didn't live up to our commitments. If you're committed to living up to yours, let's work together and get your training success story started.

Why is the Super-Trainer Licensing Program so cheap?

With all of the multi-thousand dollar fitness website, fitness licensing, and marketing membership programs out there, it leaves the question of "why is this program so cheap"?
Why isn't at least $2,000 with ongoing membership fees?
First of all, the low price of this program is not permanent and it could go up at any time without warning.

Secondly, our goal at Super-Trainer isn't to get rich selling over-priced products to anyone who wants them. Our goal is to give the trainers that are looking for it, the option to earn an outstanding living through fitness, and the time to focus on their clients rather than their business or their bills.
This program is the fulfillment of that goal, and every step has been taken to make sure it lives up to it, and is at the same time the most cost effective AND highest caliber fitness business program on the market.
If you think this is what you need to get your fitness business started, there should be nothing stopping you.
Now it's your turn.
**** SPECIAL NOTE ****
As part of the THREE DAY/THREE PAY promo, you can get a special payment plan that will make the Super-Training Licensing Program easily affordable for anyone and everyone …
You can break up your payments into three equal installments of $219, billed 21 days apart (ater initial $100 application deposit).
That means you have a full three weeks between your installments.  It's possible that your project will be completed and earning for you even before your second payment is due.
In any case, this works out to about $73 per week.  Ask yourself if it's worth it to devote that much for years of pride and respect, new training business, and a rapidly growing training career.
If you think this is right for you, there's only one thing left to do:

Click the button below to submit your licensing
application and place your $100 refundable deposit.
Just click the button above to submit your application and make your refundable deposit.

If you've been looking for a solution to the long hours, low pay, and uncertainty of working for a big box gym, or the difficulty of finding clients on your own, it's my sincere pleasure to bring it to you. I'm really looking forward to hearing about your success.
Sincerely,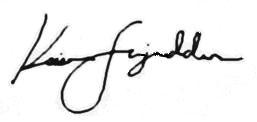 P.S. I normally advise people to take their time in making any decision that relates to business and money, and not let anyone pressure you or back you into a corner and force you take make a decision under any kind of time pressure.
But I have the feeling that you've had the chance to evaluate everything that's part of the Super-Trainer Licensing Program already.  You've seen everything that you get hear, had a chance to compare it to the real world costs of similar design, programming, and follow up services out there (not to mention the time and marketing know-how that it will save you), and realized this program is a steal at ten times the cost.
The purpose of this promotion is to give you an added incentive to jump on board this program right now, and to put yourself in front of the wave of clients that comes in during the summer crush every year for personal training (if you are new to training, undesrtand that the summer crush is real!).
We want you to be as successful as possible with the Licensing Program, because the more successful you are, the better we look.  That's why we wanted to make it even easier for you to jump on board (with the three pay option) and give you every possible incentive to do so right now, as opposed to waiting for any other time.
If that makes sense and you're ready to get started, click here now.
P.P.S. Not to be overly melo-dramatic, but life is short and our time here on earth is limited.  There is never a real "right time" to do anything (any parent of a small child will tell you that).  That's why sometimes you need to take an opportunity and jump on something, even if you're not completely ready or not 100% sure it will work.
If you had the firm attention of making something out of personal training for yourself, and are firmly convinced this is possible, then you need the tools to do it, and you shouldn't hesitate to use them.
There is no such thing as the "right time" for anything – all you can do is make the best decision possible for you, and let that step carry you on to the next one.  Sometimes, that's what it takes to get the momentum you need to carry you to rapid success.
If that makes sense to you, and you agree the Licensing Program is the right decision at the right time to get you started, you can do it by just clicking here now.
P.P.S. If you're ready to get started, just click the button below to make your deposit, submit your application, and get the process started – here's the link one last time:
Click the button below to submit your licensing
application and place your $100 refundable deposit.
GoHard Fitness Inc.
244 5th Avenue Suite K222
New York, NY 10001
917-945-8717
If you have any questions, please email support@super-trainer.com.
GoHard Fitness Inc. makes no promises, assurances or guarantees about earnings or income potential. Results may vary and are dependent upon the actions of the owner. Results are not typical and are dependent solely on the actions of the individual. GoHard Fitness Inc. is not responsible for any losses or damages incurred from use of any of it's products, services, or free information