SUPER-TRAINER LICENSING STEP 5: It's Your Turn
You can get the entire Super-Trainer licensing package right now for only $1,900 $757.

No ongoing licensing fees, no ongoing membership costs, and no additional charges.
And just to review, here's a look at what's included:


Completely designed logo.



Completely designed business card.



Completely designed website header.



Premium (not free) wordpress theme.



Customization of wordpress theme with all widgets and features.


Website comes fully integrated with all pages and tabs built in.


Website comes with all sales copy included (just needs some minor customization from you).



Two custom designed graphic Craigslist ads



Members support area
That's just a hint of all the value you'll get with this package once you're inside.
Separately, this is over $5,000 of products and services, not to mention the months and years of your life it will save in hardship, headaches, and trial and error.

There's only one catch …

Acceptance for a Super-Trainer License is by application only.
Because of the effort and support it takes for us to serve every Super-Trainer License, we cannot accept everyone.
We only want the best of the best. You don't have to already have years of training experience, but you have to be committed to giving your training career your best shot and following through on all of the tools we put at your disposal.
That's why in order to get your Super-Trainer License, you must first submit an application along with a $100 refundable deposit.
Here's how the rest of the process works:

1. If you're accepted, you will only have to pay your $657 balance (if you are not accepted, your application fee will be refunded to you).  For a limited time we also have a two payment option available at no additional charge.
NOTE:  Until Friday May 14, 2010 Midnight PST, a three payment option is available (three payments of $219, billed 21 days apart).  The LICENSING PROGRAM goes off the market on 5/14/10, no exceptions.

2. You will then get immediate access to your members area.
3. Once you're inside, fill out the simple "paint by numbers" questionnaire, attach your supporting images, and you're all done – we'll handle the rest.
There's no reason to hesitate – we have full tutorials in the members area to help you choose a business name, pick your color combinations, and even pick your specialty – it's all done for you.
And you're protected by a 365 day MONTH MONEY BACK GUARANTEE.

That's our guarantee that this program will live up to every single word you've read here, and every positive thing you've heard about us.  And although results cannot be guaranteed, if you bring your own desire to succeed to the table, it's hard to see how you could fail with a comprehensive program like this one.
But in any case, you can rest assured that you're fully protected by our 100% Money Back Guarantee for a full year into your license.
Super-Trainer could not have gotten to where it is and got the backing of the biggest names in the world of training today if we didn't live up to our commitments.  If you're committed to living up to yours, let's work together and get your training success story started.
Click the button below to submit your licensing
application and place your $100 refundable deposit.

Why is the Super-Trainer Licensing Program so cheap?

With all of the multi-thousand dollar fitness website, fitness licensing, and marketing membership programs out there, it leaves the question of "why is this program so cheap"?
Why isn't at least $2,000 with ongoing membership fees?
First of all, the low price of this program is not permanent and it could go up at any time without warning.

Secondly, our goal at Super-Trainer isn't to get rich selling over-priced products to anyone who wants them.  Our goal is to give the trainers that are looking for it, the option to earn an outstanding living through fitness, and the time to focus on their clients rather than their business or their bills.
This program is the fulfillment of that goal, and every step has been taken to make sure it lives up to it, and is at the same time the most cost effective AND highest caliber fitness business program on the market.
If you think this is what you need to get your fitness business started, there should be nothing stopping you.
Now it's your turn.
Click the button below to submit your licensing
application and place your $100 refundable deposit.
Just click the button above to submit your application and make your refundable deposit.

If you've been looking for a solution to the long hours, low pay, and uncertainty of working for a big box gym, or the difficulty of finding clients on your own, it's my sincere pleasure to bring it to you.  I'm really looking forward to hearing about your success.
Sincerely,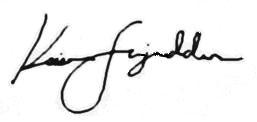 Ps.  If you're ready to get started, just click the button below to make your deposit, submit your application, and get the process started – here's the link one last time:
Click the button below to submit your licensing
application and place your $100 refundable deposit.
GoHard Fitness Inc.
244 5th Avenue Suite K222
New York, NY 10001
917-945-8717
If you have any questions, please email support@super-trainer.com.
GoHard Fitness Inc. makes no promises, assurances or guarantees about earnings or income potential. Results may vary and are dependent upon the actions of the owner. Results are not typical and are dependent solely on the actions of the individual. GoHard Fitness Inc. is not responsible for any losses or damages incurred from use of any of it's products, services, or free information