SUPER-TRAINER LICENSING PART 1: BRANDING
(Value: Over

$1,000

)
How important is branding to your training business?
Your training rates, your credibility, and the respect that people treat you with all depend on it.
That's why as part of your Super-Trainer License, the first thing you'll be set up with is a complete branding package.
Here's what you'll get:

High end logo: our proven, attractive template will give you instant appeal.  Don't spend months of your time and hundreds of dollars going back and forth with a designer, only to be unhappy with the results at the end.  Here, you'll get it right the first time.
The logo template you get has been proven over and over again to have the highest appeal and build immediate recognition and trust from visitors.

Pick your color scheme: create your own unique business identity by picking from three "scientifically proven" color schemes.  Colors for all designs associated with your business will be based on the colors you chose.  Here are your choices: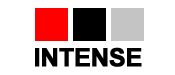 Create an image of passion and intensity for your training program.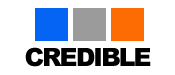 Go for a look of believability, trust, and value.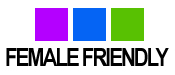 Use the most popular colors for marketing to women.


Get your business card designs: having a business card is an essential part of doing business.  As part of your license, you'll get a fully designed business card. Our winning structure will make it clear to everyone that you're a professional and reliable source for training services.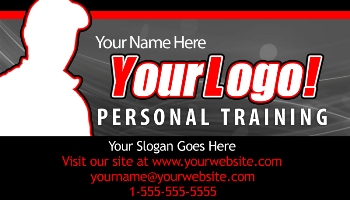 Once you're done with this first phase of your licensing process, you'll already have a logo to put on your shirts and promotional materials, and have a business card that you can proudly share with clients and prospects.

You'll be instantly past a phase that most would-be trainers spend months stuck on.

If you've ever contacted a graphic designer, you'll know they charge at least $300 to make you just a logo.  That is included here, and is only a small fraction of the total value you'll get out of your Super-Trainer License.
When it comes to the custom marketing materials and designs that you get as part of your license, there's much more to come.  Just click the button at the bottom of the page to continue.

"Thank you for all the killer info …"
Kaiser, every little nugget of info you've shared with me has been priceless, and added thousands to my business and given me just a huge amount of clarity with what I'm doing here.
You're the man when it comes to everything; from hiring employees to building my business and designing my group sessions, I got it all from you.
Heck, I've been to conferences and learned from every other guy out there, and most of them are talking out of their backsides, like they're from another planet.  You've always given me the real goods, things I could use now and would work, so I just want to thank you for all the killer info.

Everyone wants to sell you something, but there's one guy that knows what he's talking about, and that's Kaiser.

– William "CC" MATHEWS
Owner, Trinity Fitness Studios
Troy, Alabama
www.ccmatthews.com
"Super-Trainer gives trainers the tools …"
What an amazing resource Kaiser and Super-Trainer.com are for success-oriented personal trainers!
As editor of PFP (Personal Fitness Professional) magazine and multimedia, and as an owner of Empower Personal Fitness Studio, I'm in daily contact with trainers who are looking for insights and services to escalate what they have to offer well above their competition.
They know it is no longer acceptable to be a trainer who just delivers a workout. Instead, they must become a one-stop resource for the health and well-being of their clients. Super-Trainer.com gives trainers the tools to do that and much, much more!
Thank you, Kaiser, for being instrumental in the success of so many in our industry!

– Shelby Murphy
Editor In Chief, Personal Fitness Professional Magazine
Owner, Empower Fitness Studio
CLICK THE LINK AT RIGHT TO CONTINUE