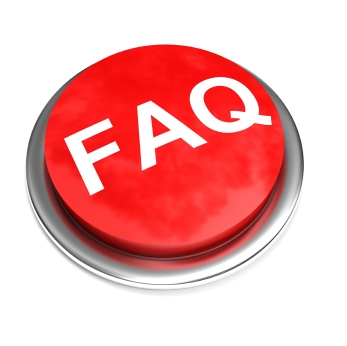 SUPER-TRAINER LICENSING PROGRAM

FREQUENTLY ASKED
QUESTIONS
Why is THE SUPER-TRAINER LICENSE so in-expensive?  Is there some kind of catch?
No there is no catch.  Super-Trainer has assembled a small team of top designers and programmers that work exclusively on our projects and nothing else.  We've learned to streamline the process of setting up a blog, producing your graphics, and designing your marketing materials.  We have passed the time and money saved to you in the form of the low price and fast, convenient, and high quality service you get with this program.

Why do I have to fill out an application?
The application process is our chance to screen the trainers that get on board this program.  Because of how comprehensive it is, some trainers may be tempted to think they will not have to lift a finger for the success of their business.  Others may set unrealistic first year financial goals.

Simply fill out the application along with your $100 deposit and you will be notified about your acceptance in approximately 24 hours or less.  If you are not accepted, your deposit will be returned to you.

Do I need special experience?
We require that you own THE SIX FIGURE TRAINER MANUAL and are at least of course certified as a personal trainer.  The SIX-FIGURE TRAINER MANUAL will arm you with the info to execute your training business regardless of experience level.  Your results will be influenced more by your willingness to take action than your own experience level.
The MEMBERS AREA, included with your SUPER-TRAINER LICENSE will help you with what you don't know already.  It will teach you marketing techniques essential to making the most out of your license.  You will also have the ability to request new lessons based on your needs and concerns (because of the volume of members, not every question can be answered through a new lesson).

I'm not sure what kind of logo to get or how to name my business – can you help me?
All areas related to start-up are covered in the MEMBERS AREA.    Topics like naming your business, picking your domain name, how to reserve hosting, and even how to take your pictures for your site and marketing materials are all covered in detail.  If you're currently stuck at this stage, the LICENSING PROGRAM will help you get through it.

It takes me forever to write sales copy for a website – can you help me?
Your website will come built in with proven sales copy that you can then customize.  Customizing your sales copy, writing new sales copy, and creating more pages for your site are also covered in the MEMBERS AREA.
How is this different from getting my website somewhere else?
The LICENSING PROGRAM is unique from other website and marketing programs.  Other website programs simple give you a stock website template, not a real functioning WordPress site.  WordPress sites are built to generate much better search engine optimization.  They also allow you to grow and adapt your site as times change and technology and features evolve.

Also as part of you SUPER-TRAINER LICENSE, you own your own website and are therefore not forced to pay ongoing maintenance fees.

Our website services are NOT outsourced to another company, where you end up paying a huge mark-up.  All work is done by our IN-HOUSE team, with all these significant savings passed on to you.  That's why your project will cost 1/3 to 1/10 what you would pay with other website services or web designers, while having more features and better results and performance AT THE SAME TIME.
And your website is just a small part of the features, services, and know-how that are a part of your SUPER-TRAINER LICENSE.
Can I use this for my existing bootcamp, pilates, or yoga business?
Yes, the LICENSING program can be used for an existing training business.  The site and materials you get will be highly effective for even a well established and high earning training business.  If you have your own graphics such as a logo you would like to use, just provide it at the time of order.   There will be  a small additional fee to re-create existing logos to use in your license.
I heard WORDPRESS is free – why do I have to pay for a WordPress site with your program?
It is true that the WordPress content management system is free and you can get a basic WordPress theme for free.  WordPress is open source software which  gives you the benefit of knowing that your site will never go out of date because this content management system is constantly being upgraded.
The theme given to you as part of THE SUPER-TRAINER LICENSING PROGRAM however is not free.  It is a premium WordPress theme, which we are allowed to provide to you through our developer's license.  It is one of the most advanced themes available on the market, and the naked theme itself costs nearly $200.  This theme is then customized by us according to your license, with your own custom graphics, and published on the web as your complete training business website. We install 14 plug-ins into your website to give you greater performance and more advanced features.

Will I have to edit my personal pictures and testimonial pictures myself?
No.  Along with all of the graphic work done for you as part of your license, we will also edit all photographs for you so that they fit and look good in your new site and on all of your marketing materials.

Why is there no flash or animation with the site?  Doesn't a good website need that?
Although flash is good for promotional sites, for example luxury car companies and new Hollywood movies, it has been proven that it does not convert in sites designed for a customer response.   What's more important to customers that are looking for a service is easy navigation, a clean and attractive look, and easy to understand instructions on how to take action.  This is based on proven conversion statistics, not just theory, and your LICENSE graphics and site are designed specifically to get a response from your customers.
Even though your site will not have animation, you will still have one of the most attractive training sites of nearly any trainer in the business.  It will be a site that you can be proud to show your family and friends, and still be confident that it's beating the pants off your competitors.
Why is there no email sign-up built into my site?
Your website is designed for only one thing – to have clients contact you immediately, not give you an email address and then leave so that they can contact someone else.  That is why an email sign-up is not included with this program.  Once your new client contacts you, you can use the closing script from THE SIX-FIGURE TRAINER MANUAL to close them nearly every single time.
However, if you would like an email sign-up form programmed into your site, we will show you where and how to register for a cheap and effective one, and we will integrate it into your site for you.
Ready to get started?

Just click the button below to learn the full story:
If you do not see your question answered above, you can contact us at support@super-trainer.com.